Introducing Nest Studio's New Step Series
Nest Studio is proud to announce our new Art-Deco inspired Step Series line.  The Step Series evokes the influence of the pre-Colombian ziggurat and has a universal appeal.  Its bold geometric forms and modern shapes make the Step Series knobs, pulls and handles perfect for a variety of applications.  Available in three standard finishes:  antique brass, satin brass, and polished nickel, the Step Series can also be fabricated in custom finishes and sizes.  Nest Studio hardware can be ordered from our online shop or from one of our showrooms.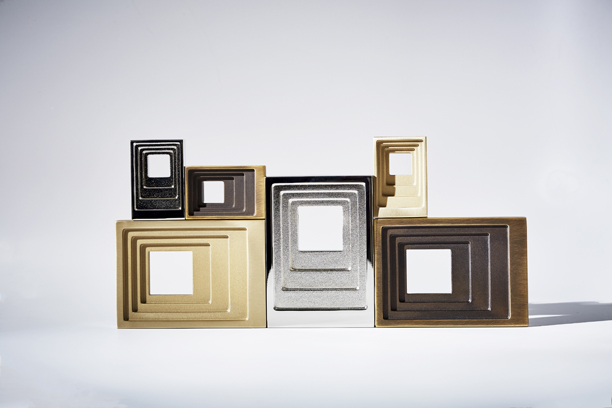 Check out our blog and Instagram feed tomorrow to learn more about Italian architect, Carlos Scarpa, one of the design inspirations of the Step Series.