Hi Everyone! It's hard to believe that Lucy's room is done.  I've been thinking about all the other projects I need to tackle this winter in the house – some not fun (like tuck pointing our basement foundation walls) and some exciting – like sourcing art for our living room.  Speaking of art, what did you think of the art selections in Lucy's room?  I loved the gallery wall and Erika Huddleston's amazing painting.  And I really love the way Lucy's little bookshelf wall turned out with that fabulous Slim Aarons print!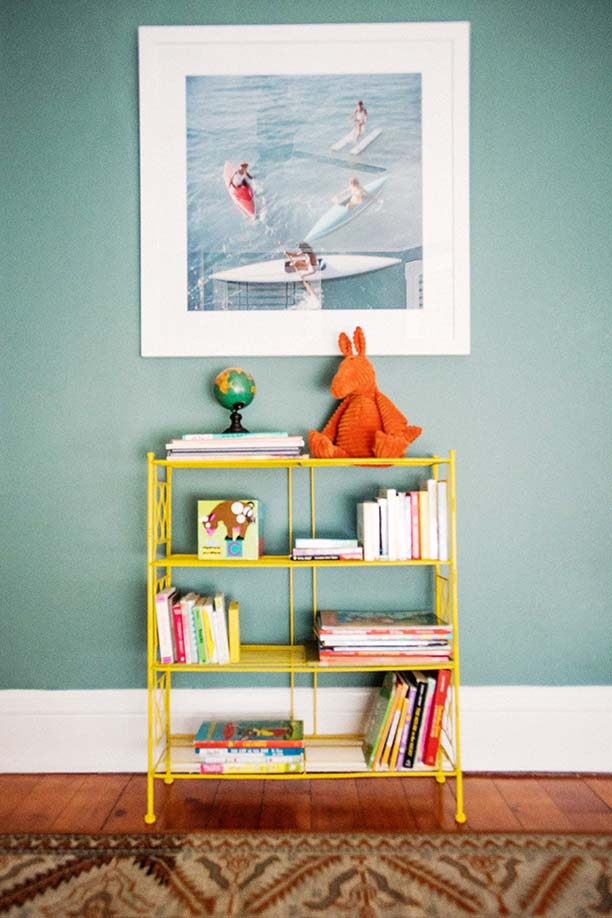 We  got the print from Photos.com and I am now obsessed with cruising their site to find art for the rest of the house and for some of my design clients. Because they are part of Getty Images they have a huge bank of images to draw from and some amazing classic press images that you've seen before.  The framing and matting options are also nice – simple gallery frames and options to print on canvas and paper.  Here is a round up of some of my favorites, which I think would make great Christmas gifts for that discerning aesthete in your family.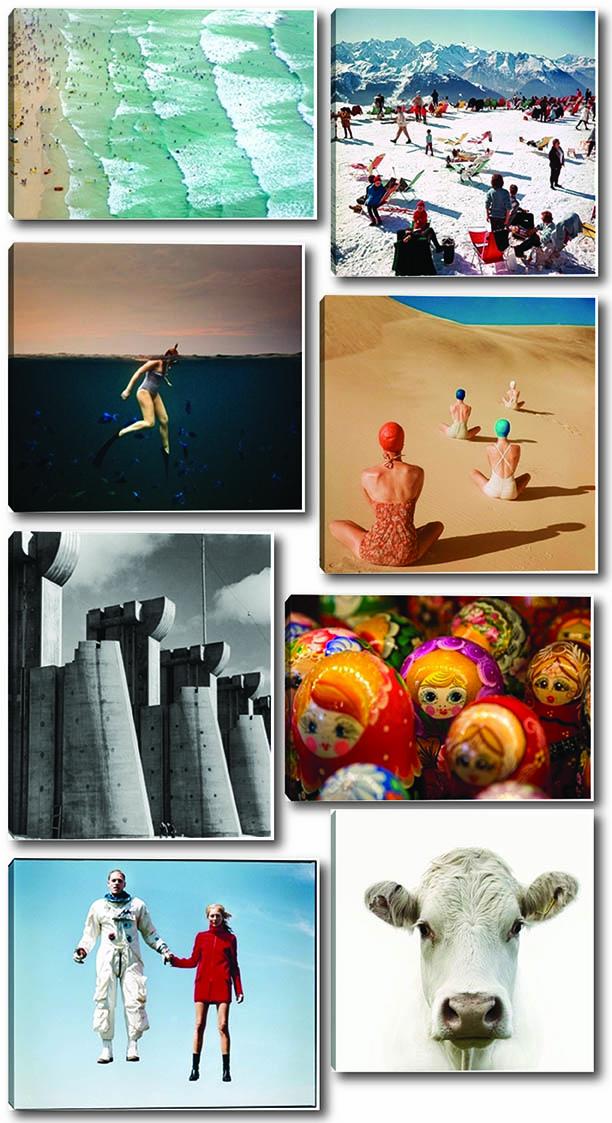 Left to Right / Top to Bottom-
Swimmers and Surfers on the beach by Jason Hawkes: I know that beach photos are all the rage but I still love this – the humanity mixed with nature!
Verbier Vacation by Slim Aarons: I am loving all of Slim Aarons' work on Photos.com  It has such a modern quality.  This ski mountain photo is a fun take on that.
Girl Snorkelling by RJW: There is such moodiness to this piece.
Vogue 1949 by Clifford Coffin: Very poppy and graphic!
Fort Peck Dam by Margaret Bourke-White: I love the architectural quality of this and how the light and shadow plays
Matryoshka dolls for sale at souvenir shop by Holger Leue: Artistic but still sweet. Would be great for a kid's room
In Flight by Arthur Elgort: I love how editorial this is.  A recognizeable model but a funny pose and interesting companion.
White Cow by Jojol Photography: This could look so cool printed large in any number of settings.
What are your favorite pieces?  Are you eyeing anything for any art-lover friends and family this holiday season?