Atlanta Mid Century Renovation: The Guest Bath
Hi everyone!  Now that you've seen the kitchen of our Buckhead renovation, I thought I would give you an overview of another area where we are doing some more major changes – the guest bath.  I realize you might be asking, why would you renovate your guest bath before the others? I, like you, would much rather renovate my master bath and be able to enjoy it. Well the reason we are renovating this bath first has to do with the reconfiguring of the floor plan. We had to add a laundry room – well a laundry room that will turn into a powder room when we get to Phase II of our renovation. The current hall / guest bath was as large as the master bath and it made sense location wise for a powder / laundry room. So we decided to split the space into a smaller en suite with a stand up shower and a laundry off the hallway. Here is the before plan of this area.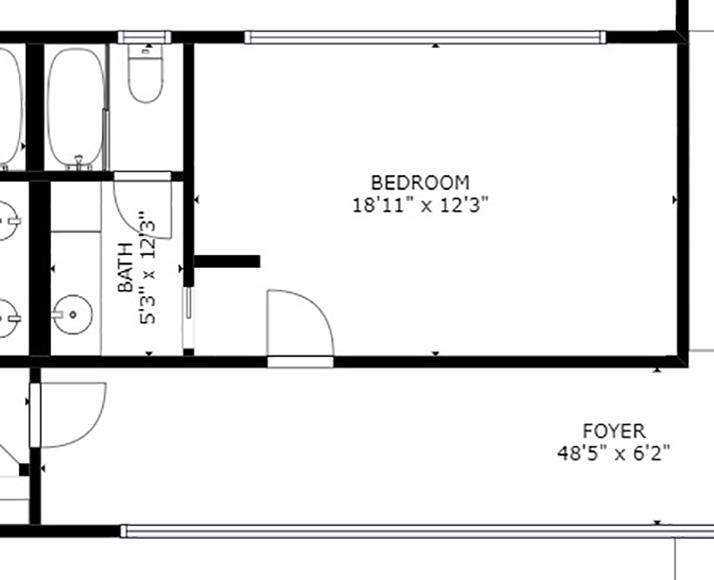 And the new configuration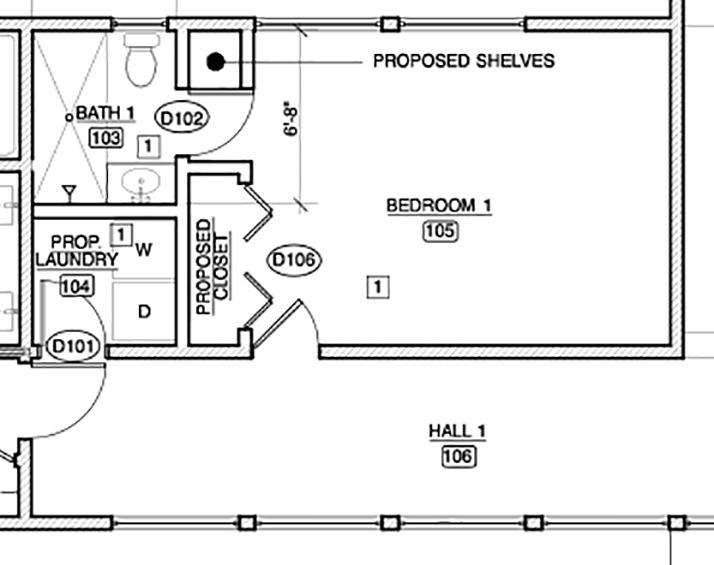 Here is a little bit more detail plan wise.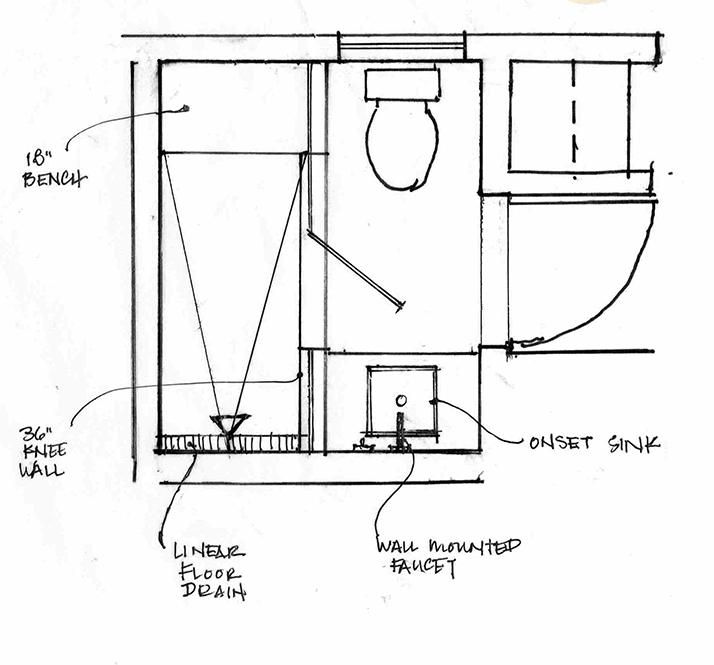 I am super excited about this particular bathroom design. It really is a jewel box of a room. There are two standout features in the room. First off is the tile by Fireclay Tile and second are all of the plumbing fixtures and accessories from Build.com.
As far as the tile goes, I just can't wait to see this installed. Have you used Fireclay's tile design tool? If not, you should! I created a custom mosaic for the floor that is graphic and impactful yet also classic – I used the small diamonds in Rosemary, Carbon and Sand Dune. And I'm complementing it with this amazing 3×12″ tile in Rosemary on the shower walls.  
On to all of the plumbing and accessories that I purchased from Build.com –  I love the mirror sconce combo with that faucet and sink.  I didn't used to be a fan of onset vessel sinks but I'm coming around and I feel like a guest bath is the perfect place to use one – especially one that is classic and not a trendy 90's style glass vessel (no offense to the 90's). I am also a huge fan of mixed metals, especially black and brass!
Anyhoo, I realize that you could get a lot of this stuff just about anywhere, but the reason I loved working with Build.com is their team of experts.  I strive to have amazing customer service at Nest and really appreciate it when other companies do as well. I selected all of the plumbing but the expert assigned to me by Build.com followed up with all of the rough plumbing specifications and selections and made additional recommendations based on my selects.  Talk about taking out a bunch of the guess work out and making my job a whole lot easier.  
So what do you think? I can't wait to show you more as we move forward with the renovation!