Beachy White Dining Space: Get the Look
Hi all, Kate Cabiltes here!
With this gloomy March weather as of late I've been drawn to spaces reminiscent of summer and the beach! This light sun-drenched space by Florida based design firm Olivia O'Bryan Design is a dining room that I can appreciate. Decked out in predominantly whites and natural colors with minimal print and clutter it screams relaxing vacation getaway. The organic elements like the white washed oak floor and rattan chairs coordinate well with the clean lines of the Saarinen table and the touches of brass from the light fixtures. This is a case where less is truly more, though each piece of the design scheme is clearly filled with thought and intention behind it.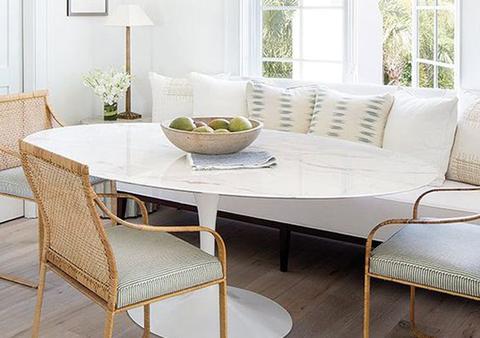 Here's how to get the look in your dining space…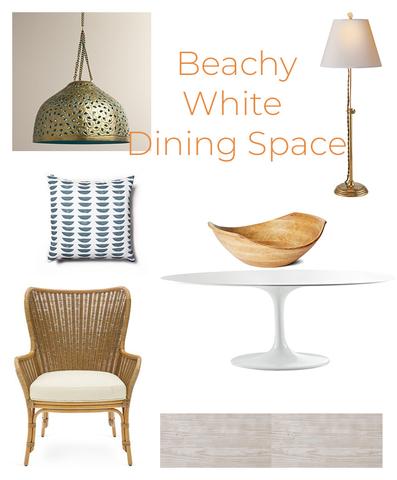 Desiree Metal Bell Pendant Lamp via World Market
Antique Brass Decorative Table Lamp via Visual Comfort
Brown Designers Bowl via One Kings Lane
Oval Fiberglass Dining Table via LexMod
Whitewashed Oak Flooring via The Home Depot
Lara Rattan Wingback Chair via One Kings Lane
Hills Pillow via Rebecca Atwood
Inspiration image via Olivia O'Bryan Design