Get the Look: Bright Polished Kitchen
Hey there, it's Kate Cabiltes!
Santa Monica based interior designer 
Kristen Panitch
 caught my eye on a recent post on lifestyle blog 
The NeoTrad
. 
This home
 was recently designed by her and when you look at its photos, each room grabs you slightly more than the previous one. My favorite though is the eye candy that is the kitchen. With clean white walls and window treatments and neutral brown tones throughout, the high ceilinged room is light, open and calming. The leather stools and chevron brown floors are even giving off a hint of the now popular Scandinavian look.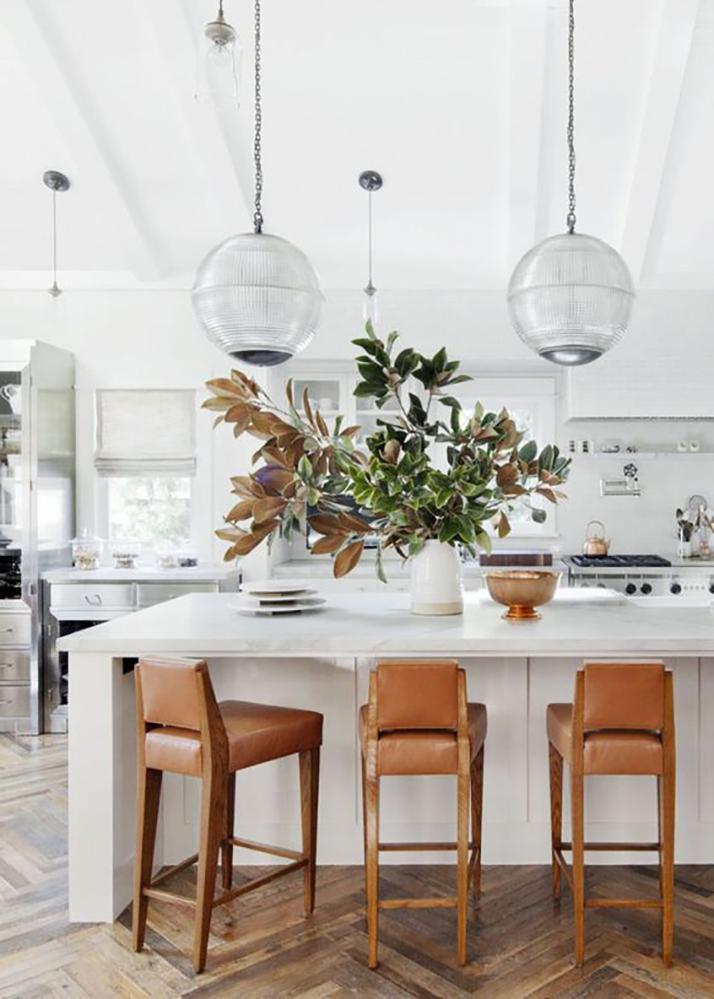 Here's how to get the look in your kitchen…