Carlos Scarpa: Modernism in Detail
In celebration of Nest Studio's release our new Step Series line, this week we look back in time to highlight the breathtaking work of Italian architect, Carlos Scarpa, 1906-1978.  Scarpa is often admired as a hands-on sculptor within his architectural work juxtaposing materials and textures and combining time-honored crafts with modern manufacturing processes.  Scarpa's commitment to detail and craft is something we aspire to emulate in our new Step Series.
Well-known for his distinctive use of materials, landscape and history, Scarpa approaches architecture through the experience of building materials and their sensory properties.  Scarpa's work merits careful attention, for he more than any other modernist architect celebrated ornament and decoration.
In his renovation of a 14th century castle, The Castelvecchio Museum in Verona, Italy, Scarpa retains the original Gothic character of the castle and yet juxtaposes and reconnects spaces with distinctly modern elements.  Scarpa's sensitive consideration of materials and details is an example of how tradition can inform modern design.
Scarpa's appreciation of craft often led him to revel in the smallest of details.  For example, the brass supports under the riserless stairs of the Olivetti Showroom or the "viewing device" at the Brion Tomb and Sanctuary focusing the viewers gaze by means of a small metal element embedded in a vertical slit within a concrete wall.  
The Brion Cemetery, perhaps his most well known work, is a tranquil landscape and a place of collective contemplation.  Pushing architectural detailing to its limits, Scarpa devised complicated mechanisms and hinges, suspended heavy materials on fine supports, and interlocked rough and smooth materials in ornate compositions.  The result is a meditative landscape that is other-wordily.  Scarpa states:  ". . . I wanted to show some ways which you could approach death in a social and civic way; and further what meaning there was in death, in the ephemerality of life . . ."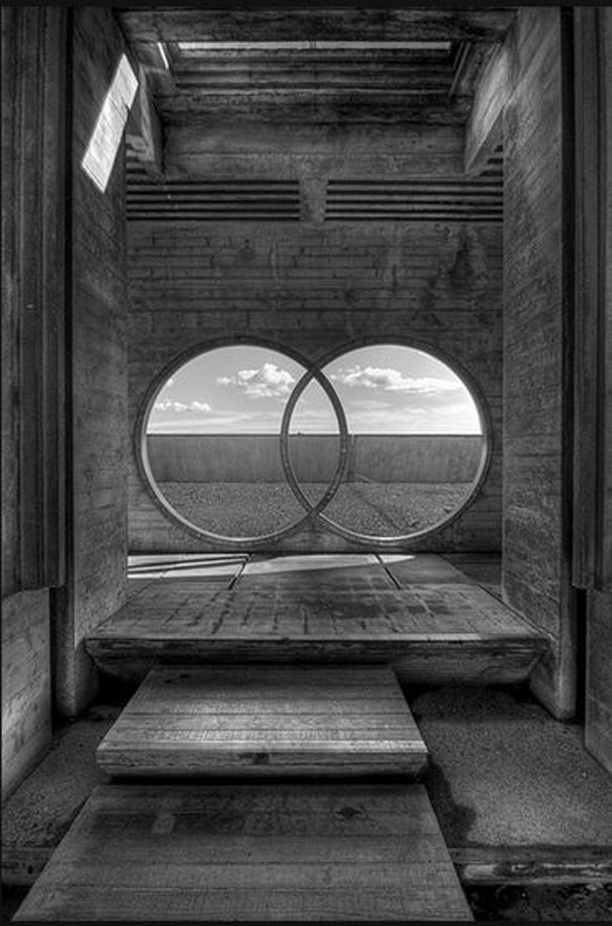 Check out the @neststudiohardware Instagram feed this week for more of Carlos Scarpa's work.  A sampling is also below:
Check out next week's blog featuring the work of architect Lilly Bunn.