Guest collaborator Lizzy, here! My Colorful Cozies blog post ideation was born after conducting my winter/summer clothing swap. As an Interior Designer living in NYC, you can imagine the array color my closet hosts; black, navy, gray, oatmeal and white, I know so much "color"!! I decided, enough was enough with the muted colors for now. I present colorful pallets to clients every day and I know it's scientifically proven that color directly affects your mood. It's pretty safe to say we can all use a little mood elevation so bring on the color!
In 2021, I am going to be more thoughtful when pulling options for myself and not go directly towards my comfort zone. I've been playing with color for a few weeks now and I must say, I feel and look better. Enjoy and share your #colorfulcozies!!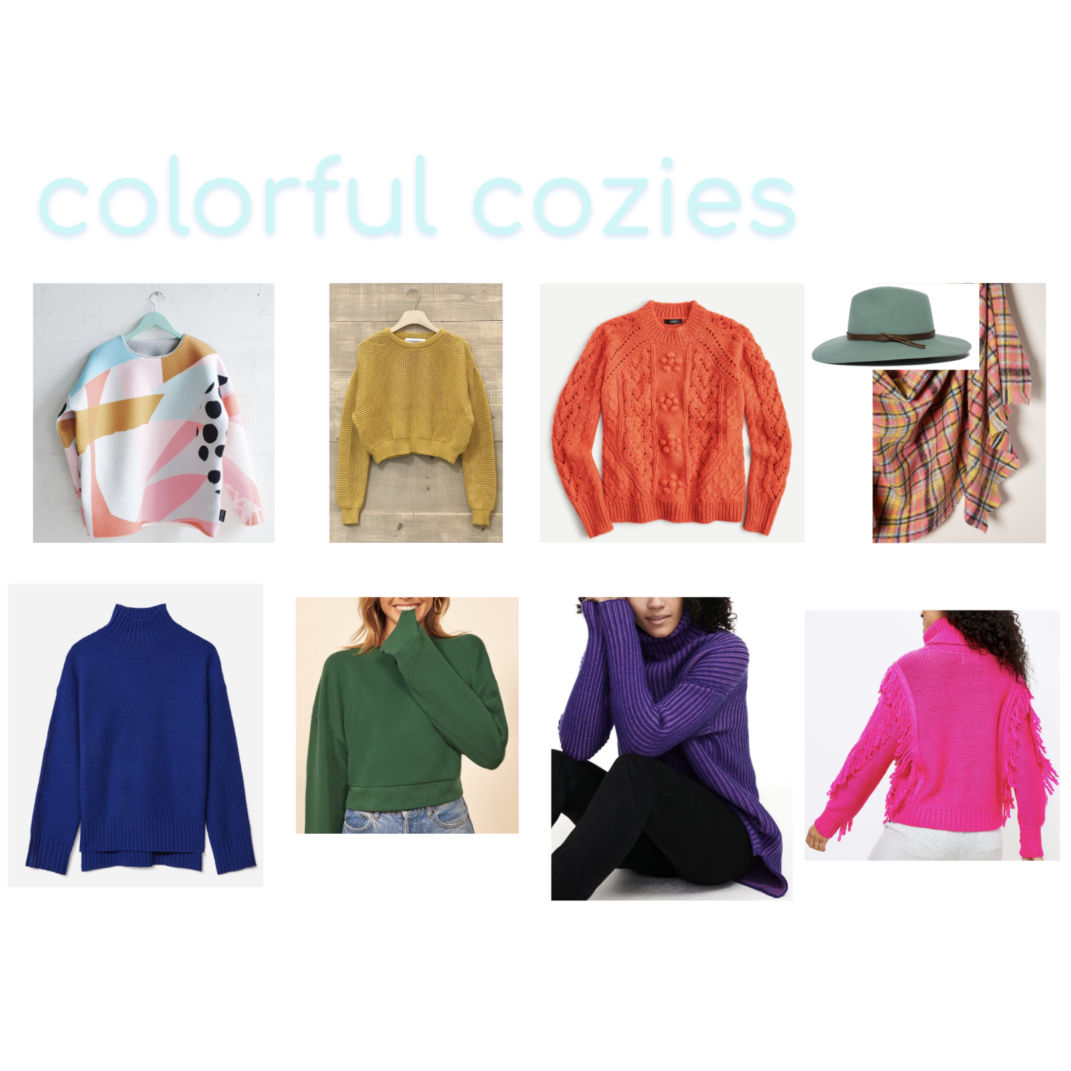 Left to Right & Top to Bottom: Zefyraz Sweatshirt from Etsy, Julius Knit Sweater from Alter, Cable-knit Pointelle Sweater from J. Crew, Joelle Rose Fedora from Goorin, Piper Plaid Scarf from Anthropologie, The Oversized Stroopwafel Turtleneck from Everlane, Hunter Classic Sweatshirt from The Reformation, Ribbed Turtleneck High-Low Tunic from Naadam, Lou & Grey Turtleneck Sweater from Loft.