Colorful Traditional Living Room: Get the Look
Hey there, Kate Cabiltes again!
I stumbled across the work of Summer Thornton Design on a recent Lonny post and was instantly drawn to her fun, bright and still traditional style. This Chicago-based transitional designer pulled from the classics as any trad lover would do, layering ginger jars, a garden stool and other classic and Chinoiserie elements over a thoughtfully patterned palette. Bold jewel tones abound throughout the space and while there is nothing minimalist about the room, it still reads as inviting and relaxing.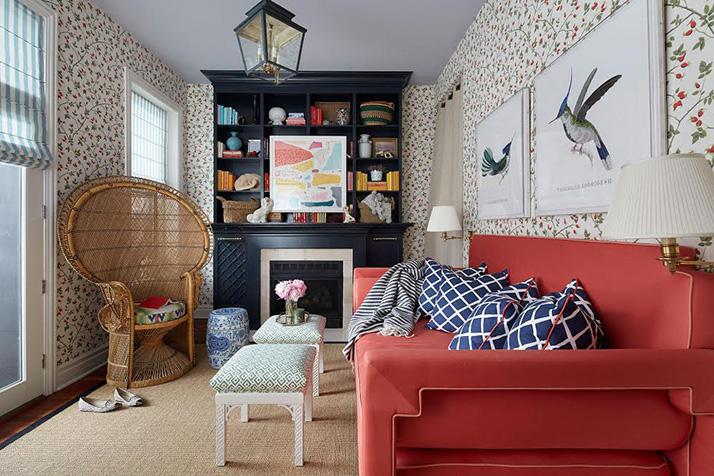 Here's how to get the look in your living room…
Inspiration image via 
Lonny