CURATED NEST: Dining in Darkness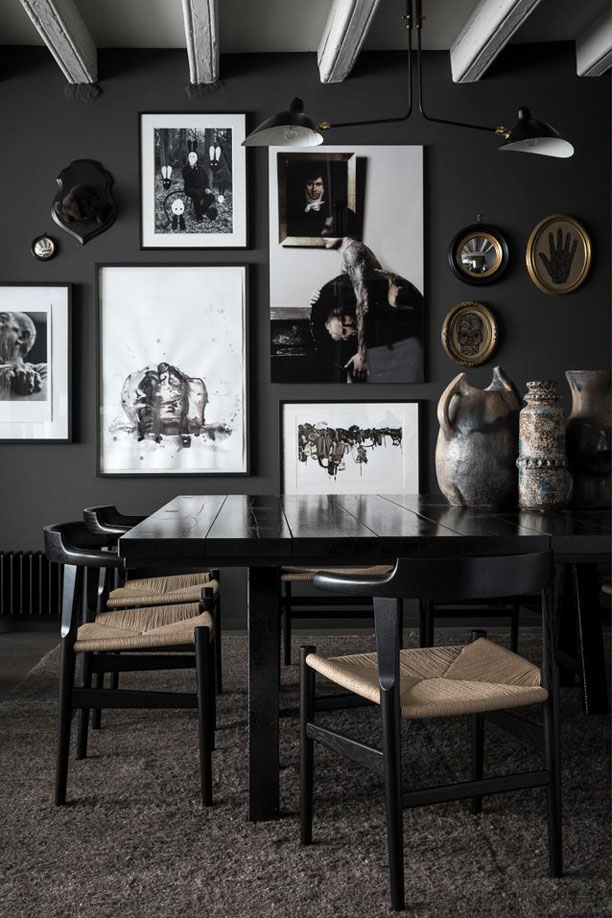 It's that time of year when the dining room is easily one of the most important rooms in the home. This is where you'll be spending time with family and friends, celebrating the holidays and closing out the year.
So why not make this room special and enjoyable to spend time in? Don't forget, totally stylish! This space above does a great job with the art wall, mixing up frames, and that wall paint is beautiful. The room is so dramatic, yet inviting. The seating is comfortable. And bonus to having a dark area rug… less visible stains!
Get this look…