Current Dining Room Project: A Work in Progress
I don't know about you guys, but I love seeing a design project go from start to finish. Today I would like to share a current project my team is working on for a client that has made the big decision to move their family cross-country. The client found a cute new home in an urban city that just called their name. Everything about the home was perfect for their family except for one aspect: the current dining room was a tad small for their needs. They love to entertain and find themselves with large groups of friends and family over for dinner quite frequently, and needed a dining room space large enough to accommodate this.
They enlisted my help to figure out how to go about solving for this dilemma, and we ended up landing on the perfect idea: turn what was the larger living room area into the dining room. Here is the living room space before being turned into the client's spacious dining room…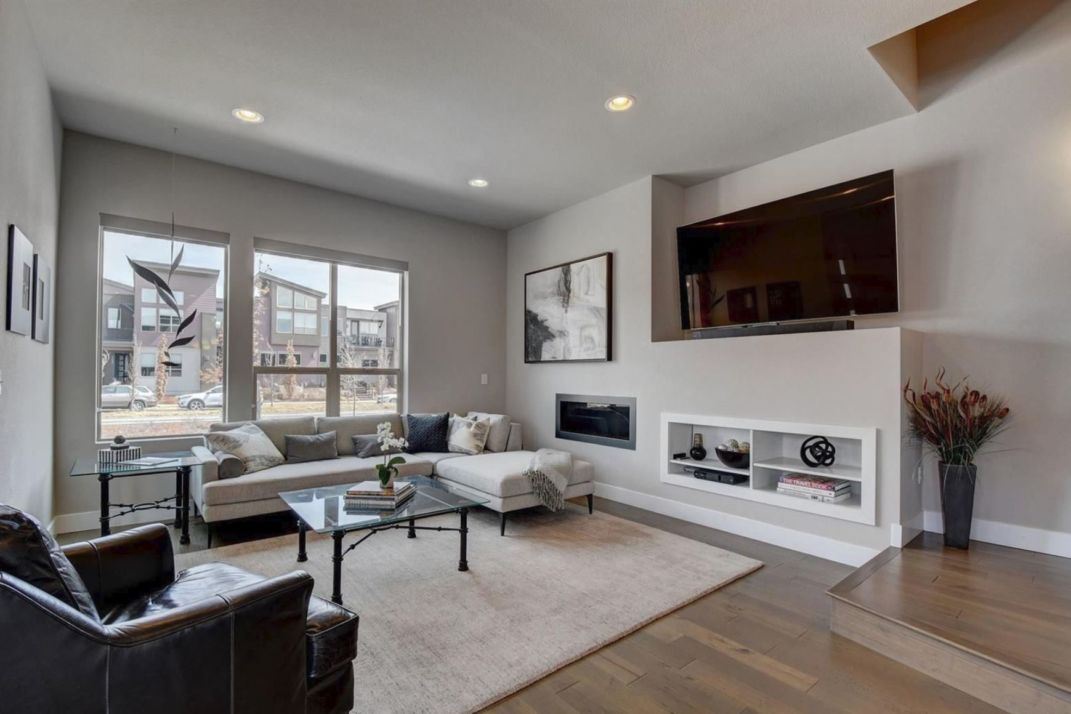 Once everyone was on board for the big switch, the real fun began! Finding inspiration for their space took no time at all. Here are two of the inspiration images the client loved…

After nailing down the vibe,  put together some concept boards for them to look over. These are a few of the different combinations.  We knew we wanted a bench on one side and loose seating on the other.  Earthy and modern with a table that expands out and a durable rug underfoot.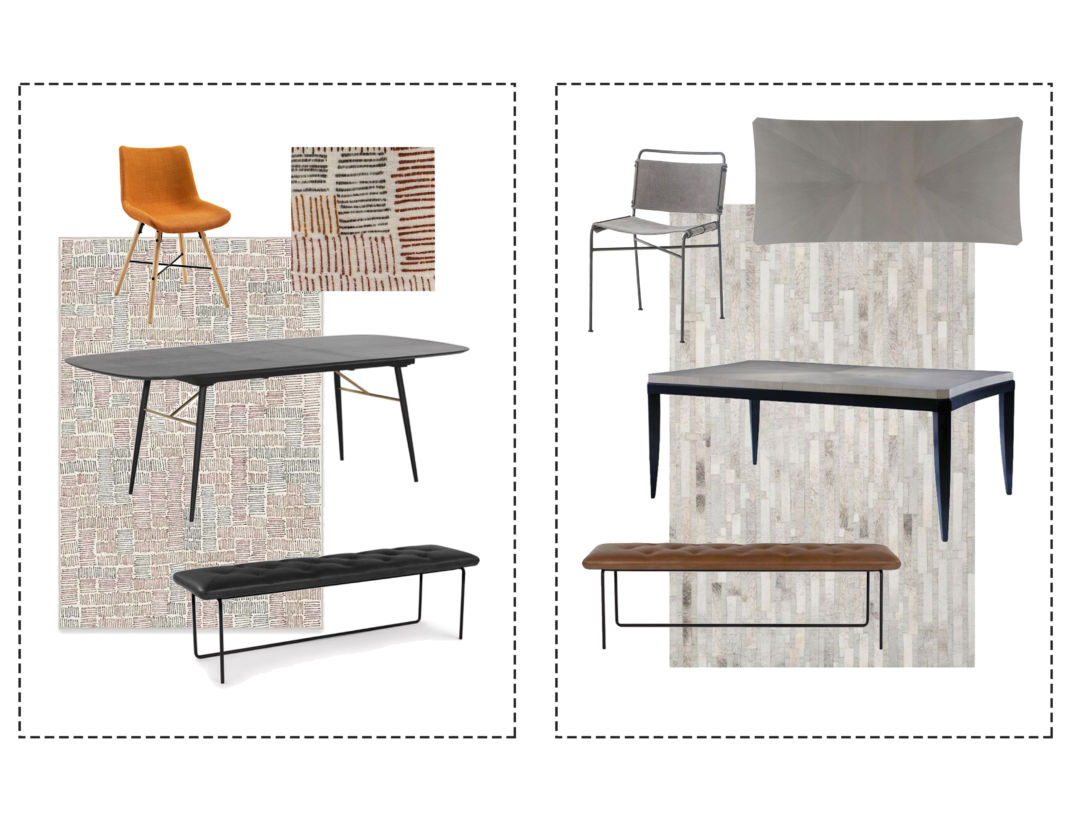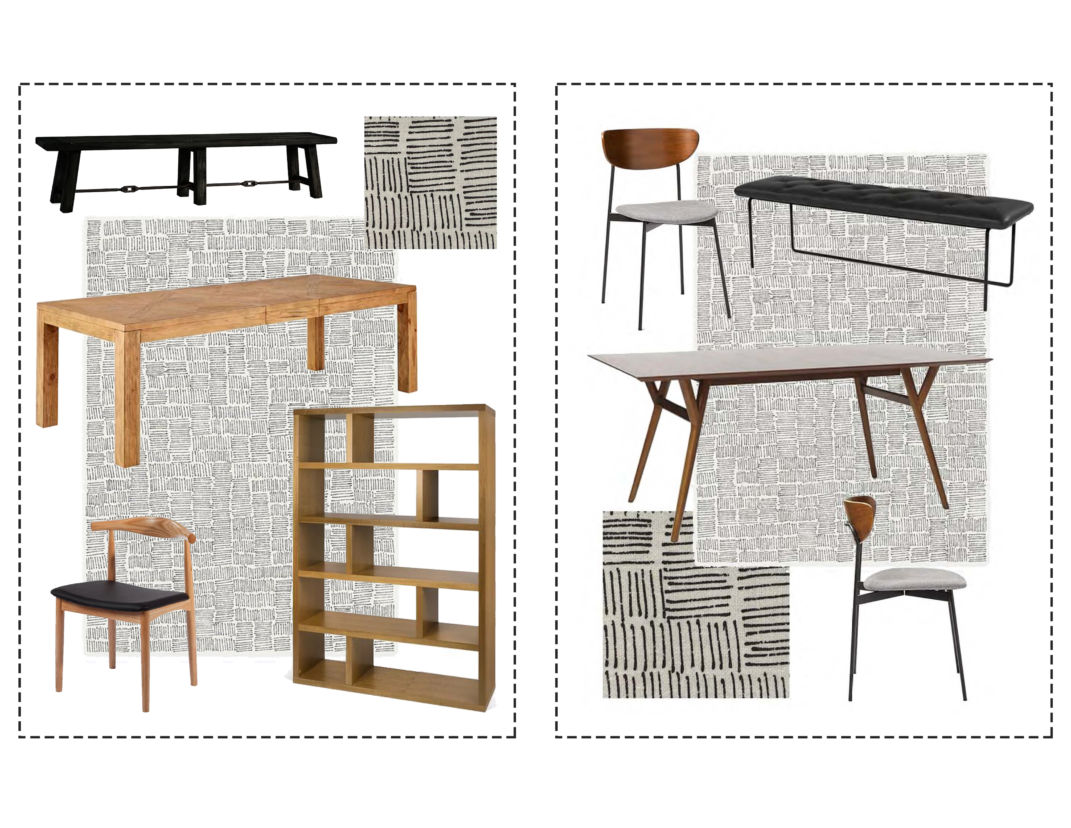 After some back and forth, this is the final combination the clients settled on.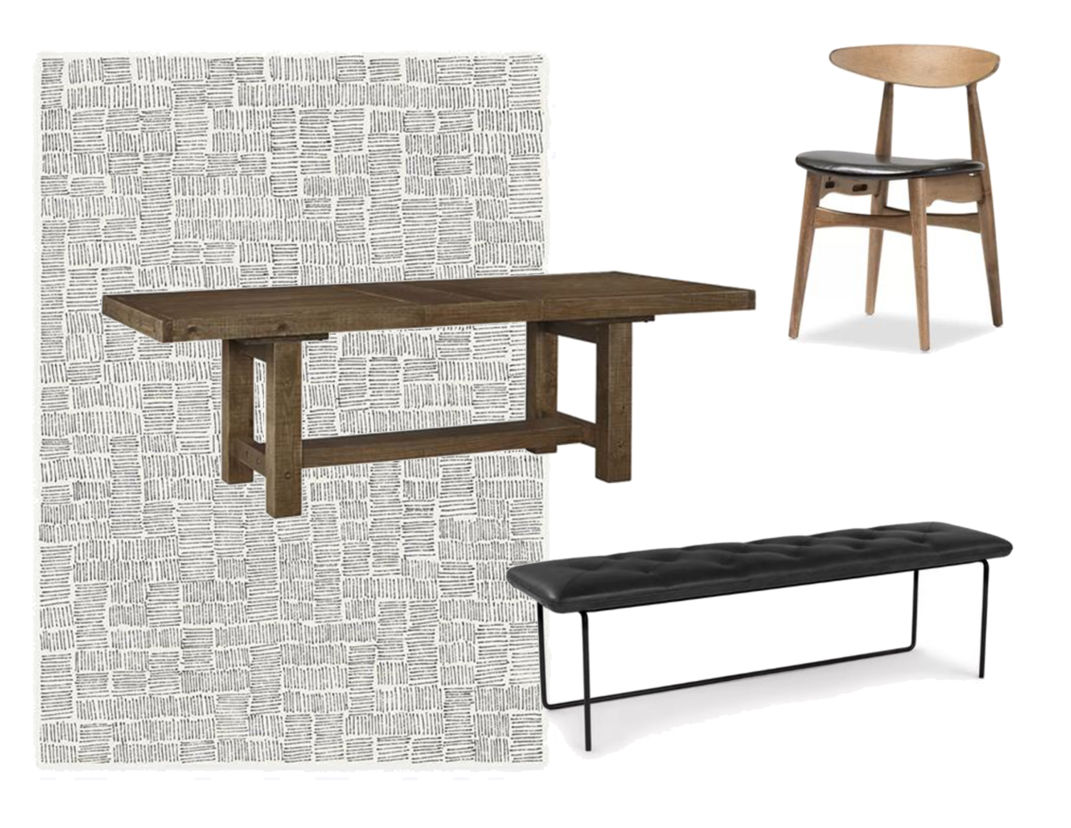 Now that the furniture has been selected, it's time to put the final touches on the room with some artwork and accent pieces . This is what the living room turned dining room currently looks like while we work on those all-important finishing touches to make their space really come to life (note to the reader – mount your art at eye height – this art is too high!).  Stay tuned for the final space down the line.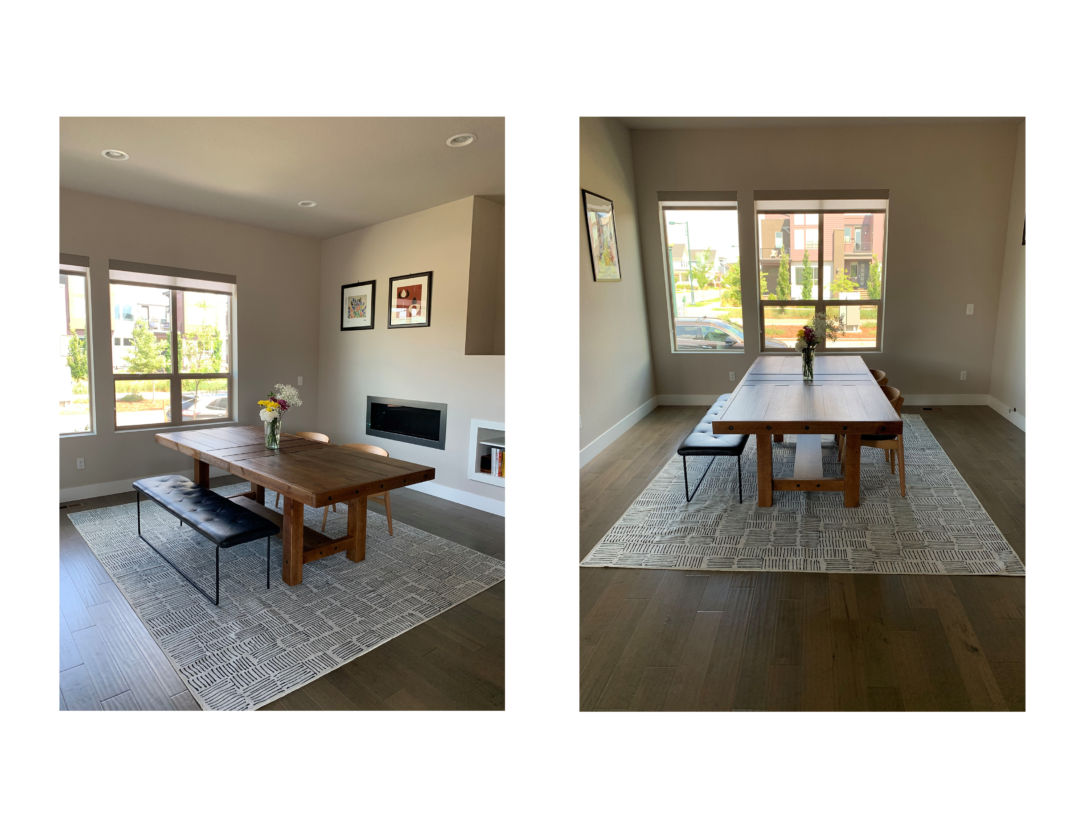 If you like the products from the final product, here's where you can buy them:
Thalia Black Rug via Ruggable
Edna Mid-Century Dining Chair in Black & Light Oak x Baxton Studio via Target
Level Bella Bench in Black via Article
Etolin Extendable Dining Table via AllModern