Happy #DesignCrush Monday.  This week was are featuring the distinctive residential projects of design-driven @ddgpartners. DDG is a vertically integrated real estate investment and development firm that provides capital, design, construction, development and asset management to its mixed-use and luxury residential projects.  All their projects truly enhance the built environment through a focus on innovative design and superior construction. 
Pictured here is DDG's notable Gaudi-esque facade for their XOCO 325 building in SoHo.  With a contextual nod to SoHo's historic cast iron industrial past, DDG designed an eye-catching light-weight custom cast-aluminum facade to screen the residential steel and glass building.  A vertical garden dangles through the building's exterior over a glass wall.  Photo by @brucedamonte.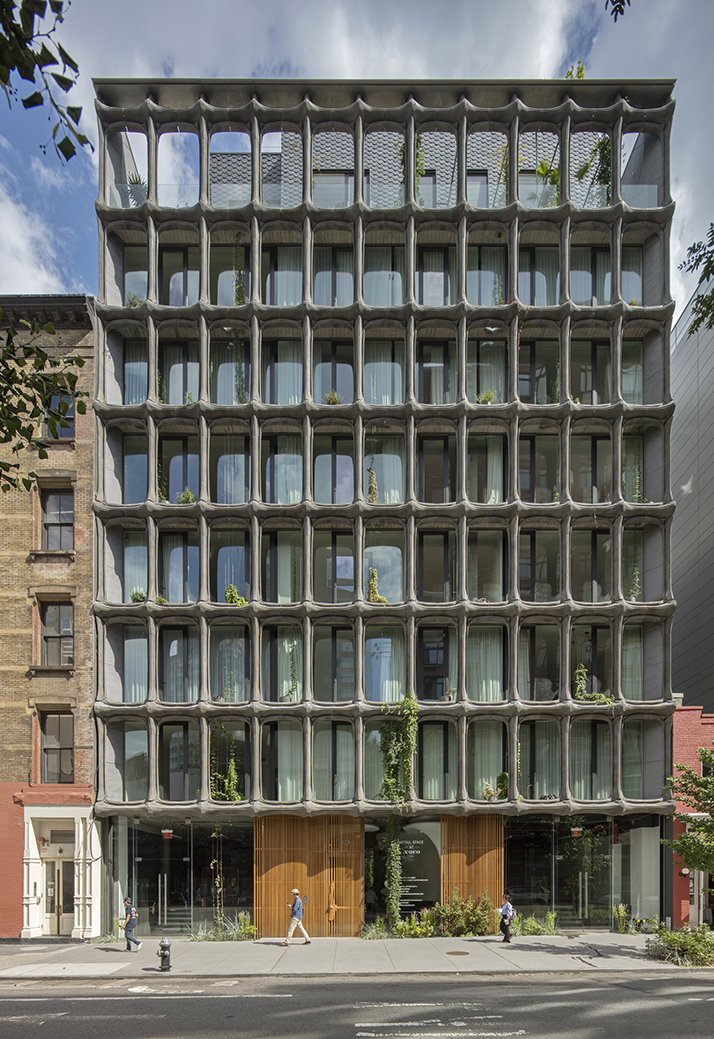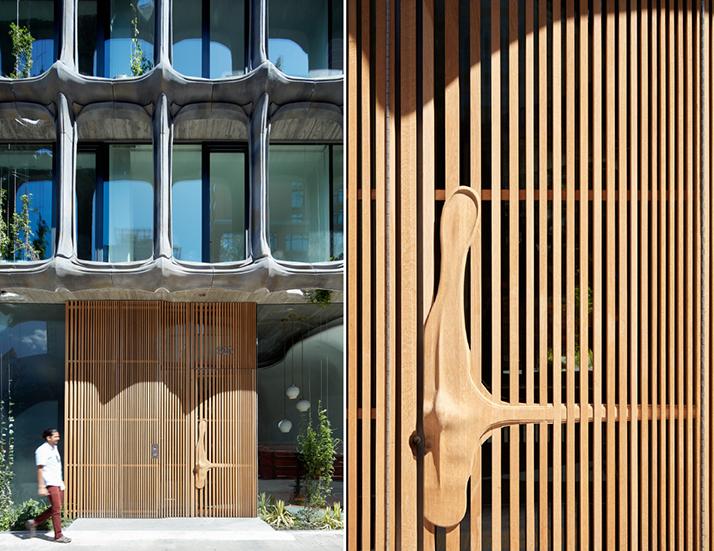 DDG's 12 Warren Street project in NYC also has major facade vibes.  The signature façade of rough-hewn bluestone was quarried in upstate New York. The hand-laid façade is an impressive addition to Tribeca's residential neighborhood,  Photo by @brucedamonte.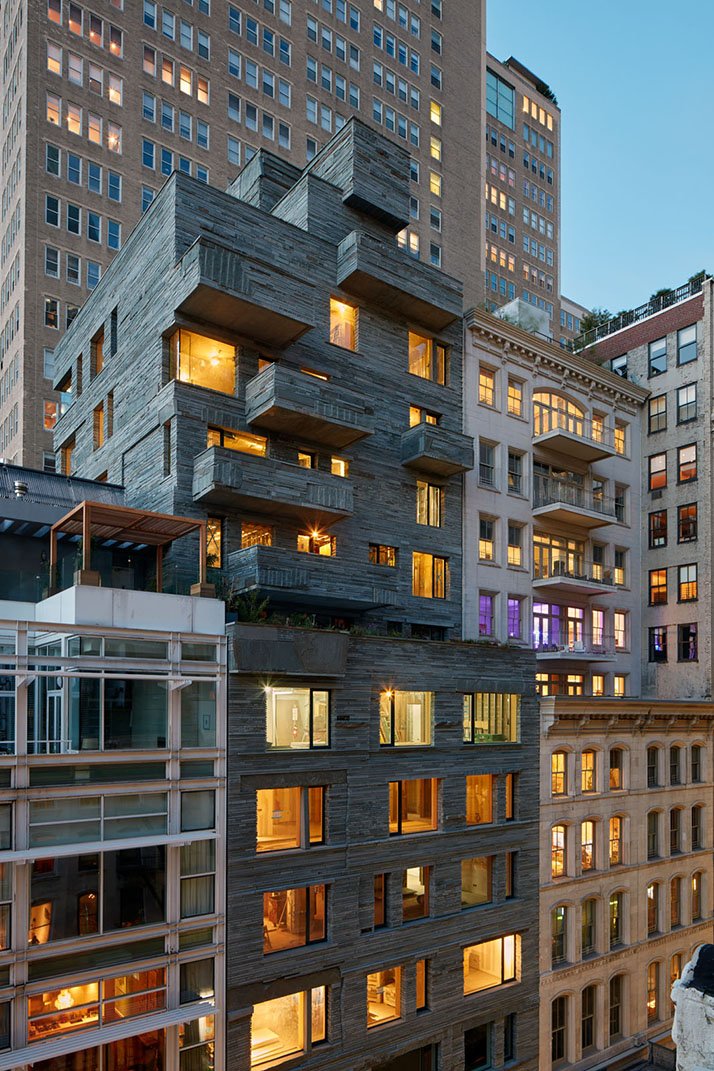 Custom kitchens with a view for DDG's 180 East 88th Project designed in collaboration with @moltenidada.  These stunning kitchens include honed Italian Statuario marble slab countertops, integrated Gaggenau appliances and natural brass details.  Rendering by @marchmade for DDG.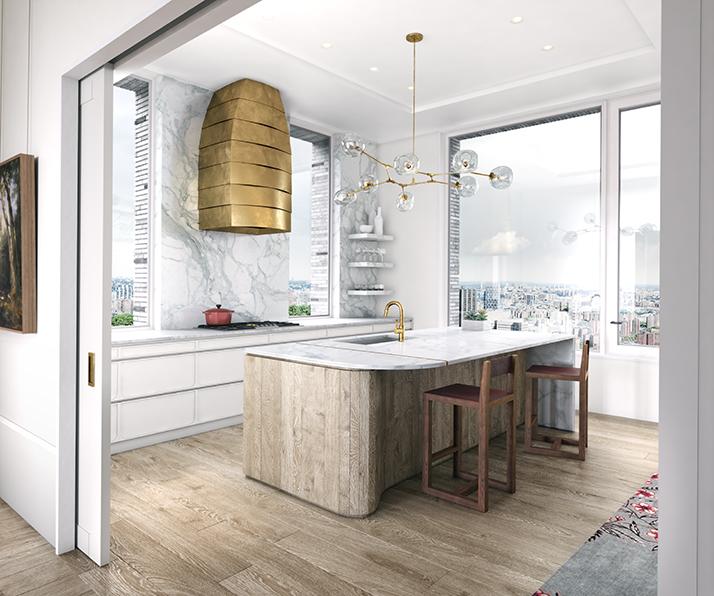 "Art is no longer an afterthought, but a prominent part of the design process," is DDG's mantra.  @ddgpartners enlisted a series of artist collaborations for 180 East 88th Street. The world-famous stucco artist, Jan Hooss, created a plaster installation for the building's lobby. Hooss's Rococo plaster work creates unique and different aesthetic for the building.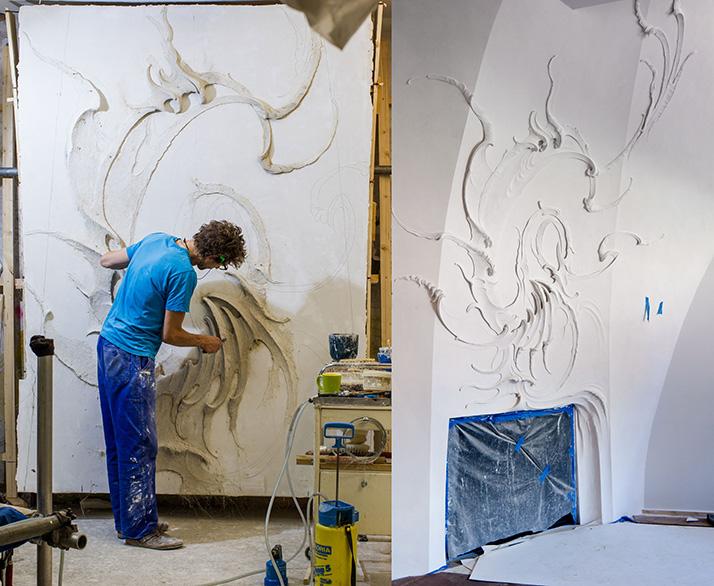 I could spend my Saturday morning in @ddgpartners master bathroom for 180 East 88th Street.  Each master bath is designed to be sheathed in silver travertine and natural brass fixtures by Fantini of Italy.  Sectional rendering by @marchmade.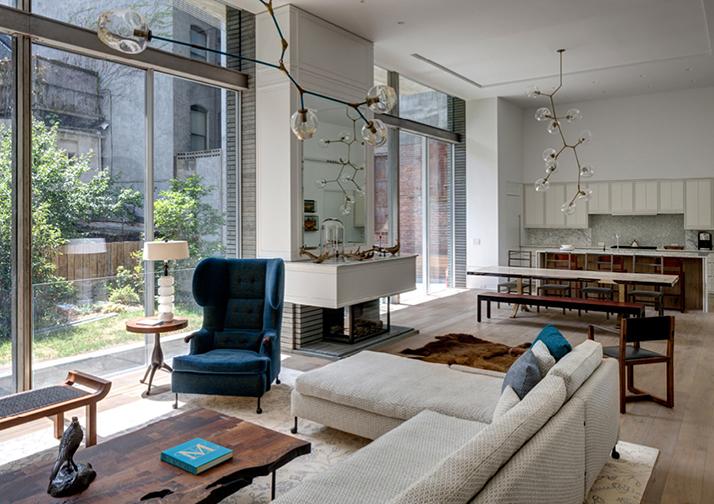 I adore this expansive naturally lit living space in DDG's 41 Bond Street.  Photo courtesy of @ddgpartners.