With the entertaining season just around the corner, I thought I would feature a super cool dining room.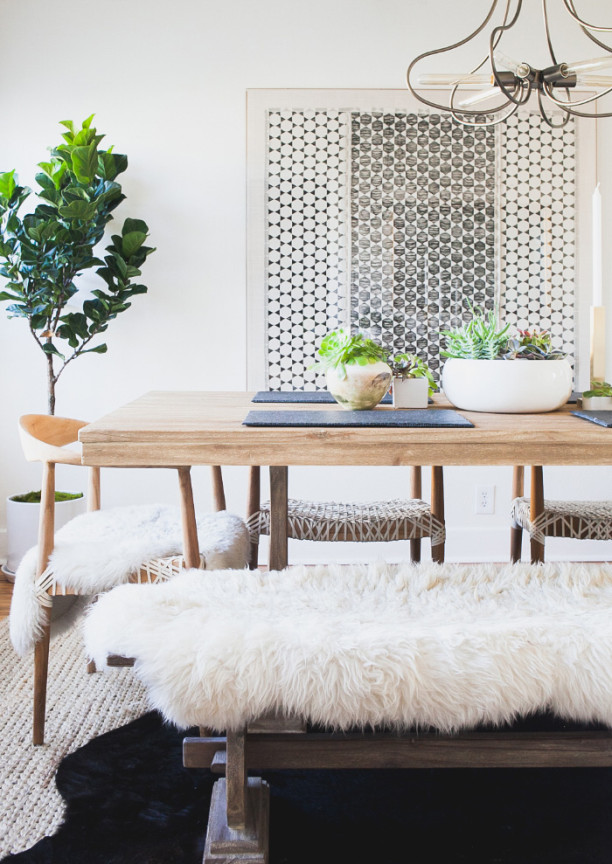 This space is a perfect combination of chic, modern design and organic style. I love all the textures with the sheepskins and layered rugs. There's just enough greenery and bonus, cool wall art.
Lastly, it goes unsaid, how much a unique chandelier can change a room.
Here's how to get this dining room in your own home…
DESIGN BLUEPRINT: