I love chairs. The more the better. I get itchy if all the chairs around a dining table match. This is a personal preference, I realize. But hopefully you can see what I'm talking about with this cool dining room via Domicile Blog.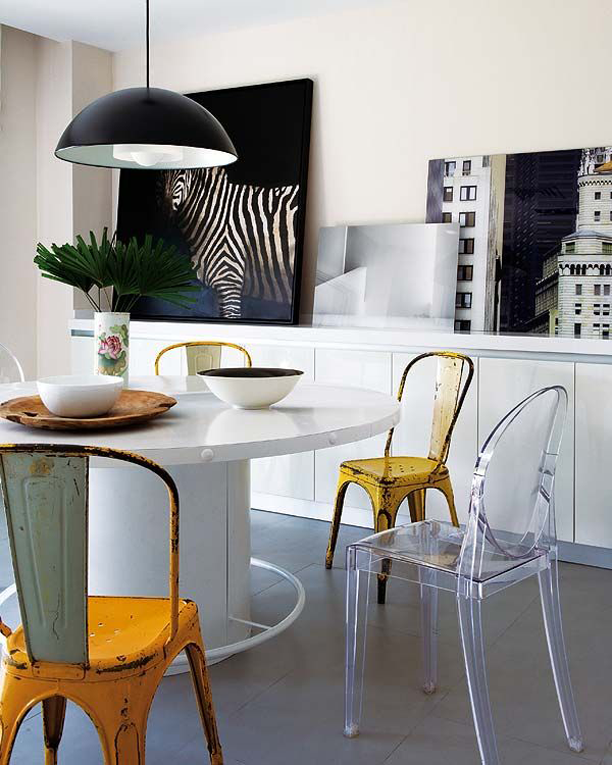 The chairs are so different they aren't even in the same genre…. Rustic metal farm-style chairs and Hollywood glam ghost chairs… But it all works because the accents around them pull it together. 
There are casual accents, like the wood plate and flower vase, but there are also glam accents like the leaning artwork and sleek storage console. The dining table seems to be a combination of both, with a white gloss finish to glam-up an otherwise heavy and rustic table. 
Mix and match styles all you want, just be sure there's balance and you'll end up with a beautiful space.
DESIGN BLUEPRINT: