DESIGN BLUEPRINT: Modern Dining
I just came across this mid-century modern dining room again, I've seen it several times before. But every single time I fall in love with it all over again. It looks perfectly lived in, yet super stylish.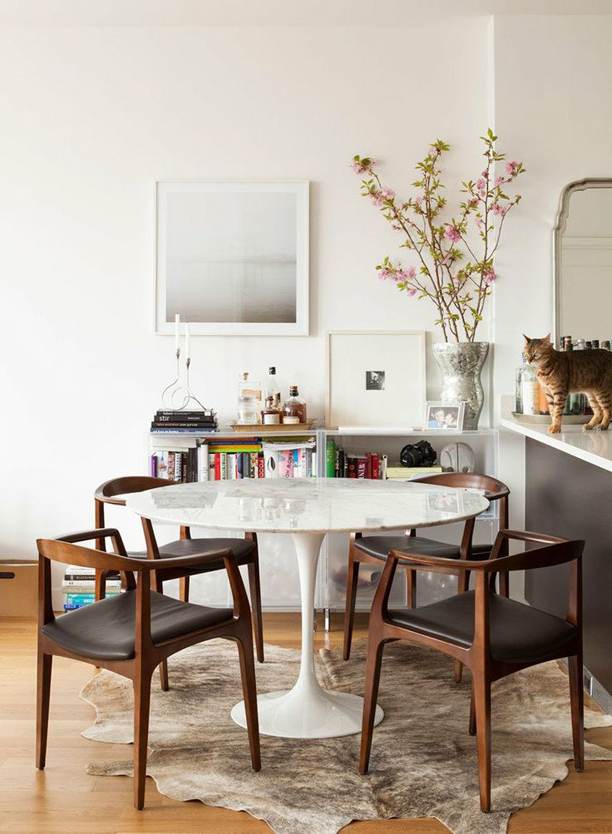 Whether you want to remodel your dining room asap to look like this, or you only like certain elements, one important thing to remember…. Don't forget to get a cute cat!
DESIGN BLUEPRINT
Feux Cherry Blossoms via
Pier 1
Armchair via Blueprint