DESIGN BLUEPRINT: Pink and Gold Foyer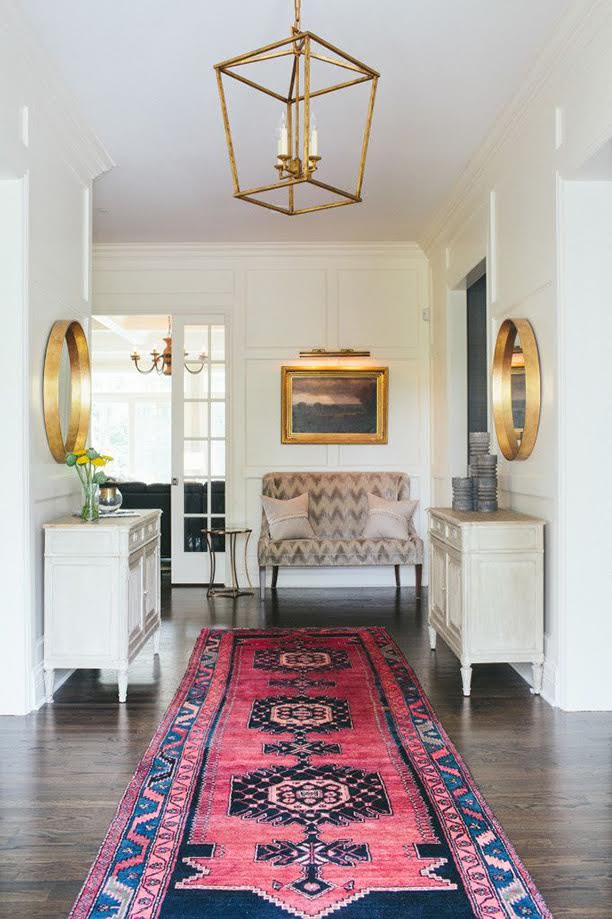 There's one pairing I will never tire of, and that's pink + gold. Especially when the pink is a little dirty and the gold is a bit antiqued.
This is one of the most romantic entryways I've seen and pairs my faves together perfectly… Yet, it's still somehow modern and bold.
Get the look…