DESIGN BLUEPRINT: Playroom
Now that Jessica's family is growing, I thought it appropriate to feature a really cool playroom.
This awesome space, via Depto 51, could either be just a really fun living room or a great playroom. It's like a great animated movie that event the parents enjoy.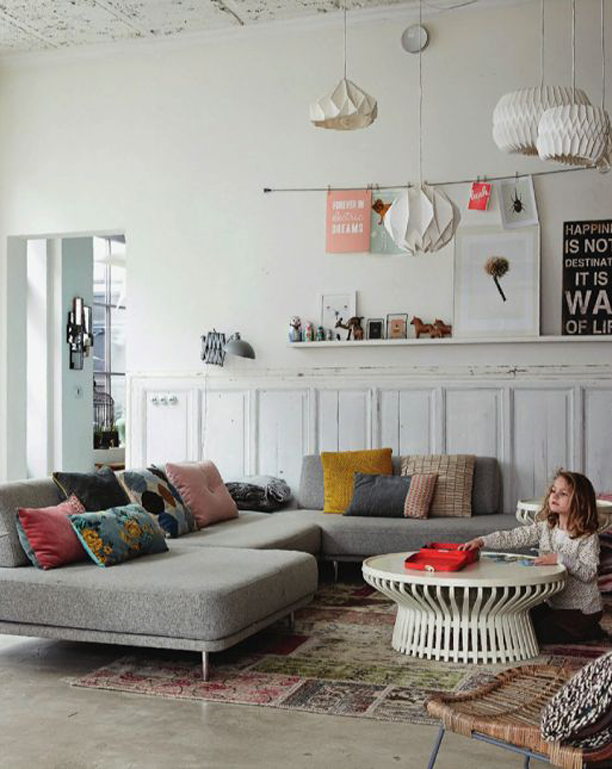 There's that modern sofa that looks great, but would also be fun to sprawl out on and watch a movie. All the decorative pillows just pile on the personality. And the lighting… wow!
Here's how to get this cool look, for you and the kids….