DESIGN BLUEPRINT: Sleep in Style
The founder of Domaine Home has started a design studio and needless to say the designs are beautiful. This bedroom is a perfect harmony between good design and comfortable living.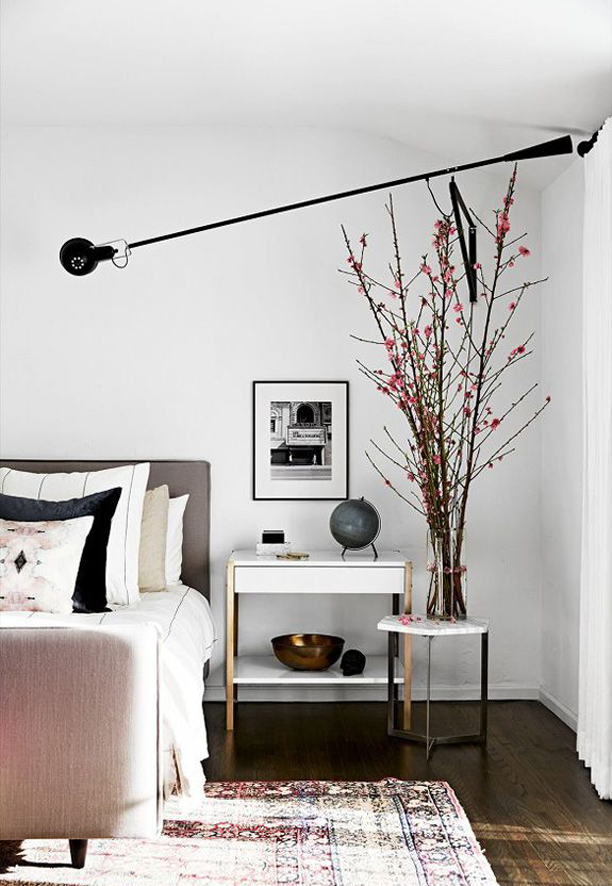 Unpredictable choices lead to great design. For example, the double nightstand situation and the extra long arm sconce. While you may not normally design your room this way, I can bet that you will now….
DESIGN BLUEPRINT:
Faux Cherry Blossoms via
Pier 1
Watercolor Pillow via
Etsy
White Nightstand via CB2