DESIGN BLUEPRINT: Textural Thinking
There's no such thing as too much texture in any design space.  Take a look at this living room designed by Sarah Yates from A House in the Hills.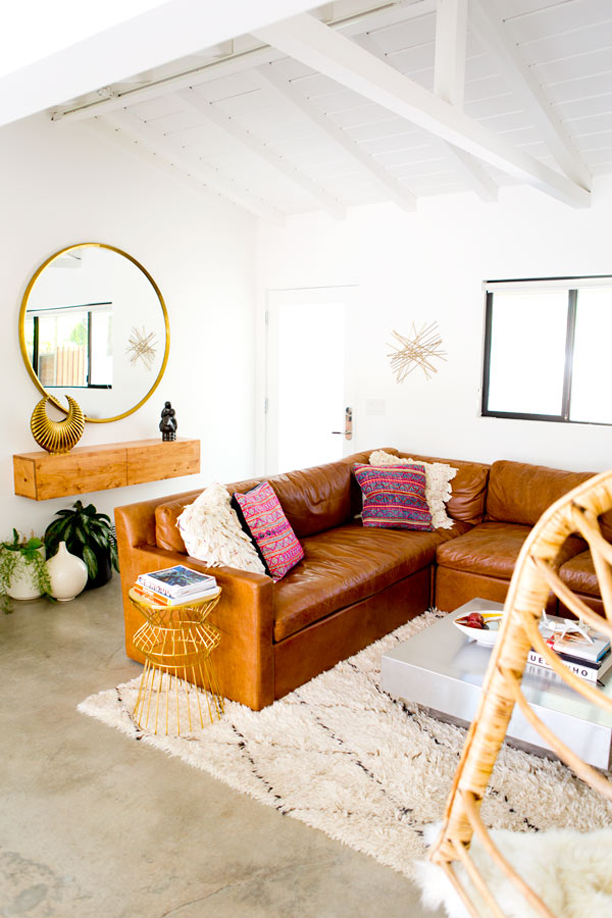 While there may seem to be an abundance of leather, wood and textiles, it's quite perfect actually. The key is to balance all of this texture with a smooth concrete floor and clean white walls.
Get this look: