DESIGN BLUEPRINT: THE GREAT OUTDOORS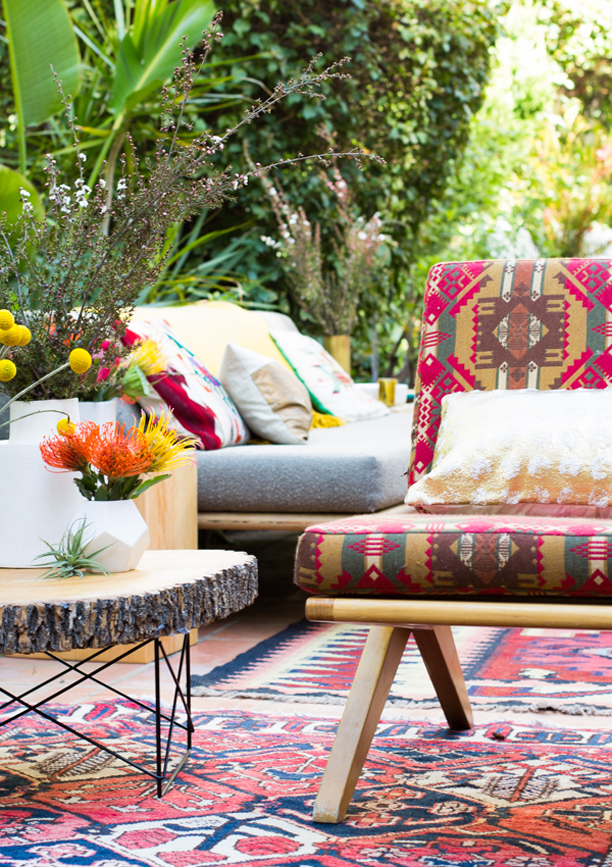 We're all excited for Spring and even more excited that Summer is just a hop, skip and a jump away… Accordingly, I decided to deconstruct a pretty outdoor seating area so you can apply it to your own home and enjoy the sunshine!
This space would be perfect for a party, or just for your home for daily lounging. If you are going to keep it around for more than just one party, make sure you're shopping for upholstery and furniture that can withstand the elements (not everything selected below is for the outdoors). Otherwise, style away and make your space as colorful and entertaining as this space, designed by
Emily Henderson
.