DESIGN BLUEPRINT: UNEXPECTED COOL
When I'm perusing the web, mostly Pinterest and design blogs, the spaces that catch my eye the most are the unpredictable designs. I never would have paired peach-colored chairs with a white and black dining table, plus a rustic wood bench. But check it out, it looks amazing in this space found on SFGirlbyBay, designed for Cotton & Flax.
Unpredictability is always good, in fashion, interior design…. Hell, even in life. It makes everything a little more exciting.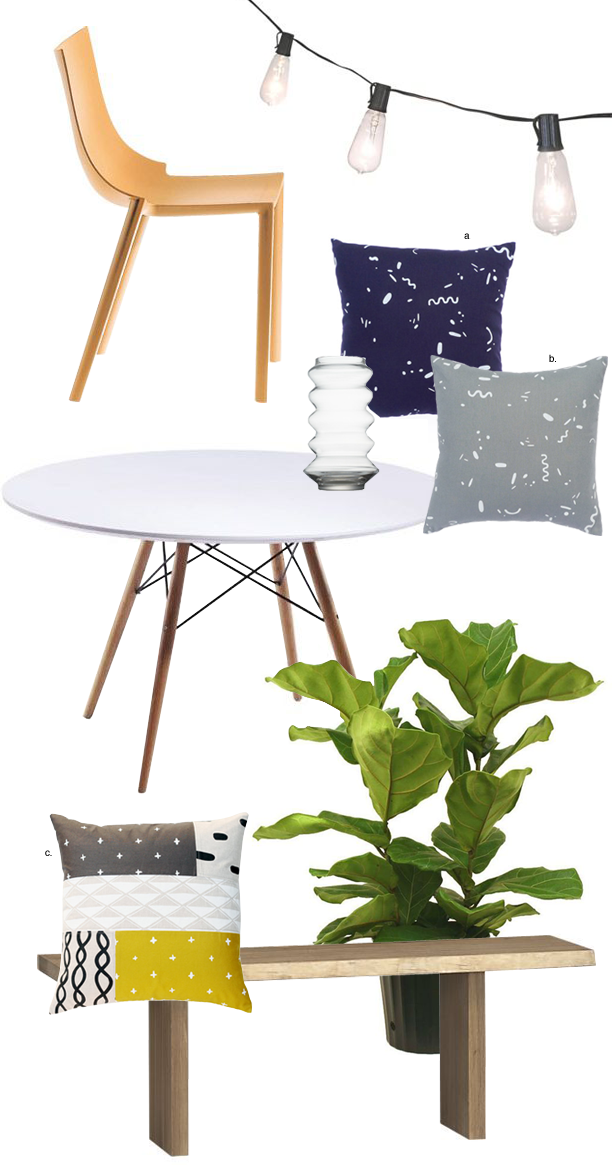 The string lights, white floors and full house plant are beautiful details to an already cool dining room. I also spot a fun DIY near the window… There's a vintage sconce with the glass shade removed and the bulb replaced with an
Edison
. 
Here's how to get the look…
DESIGN BLUEPRINT: