DESIGN BLUEPRINT: urban country
Do you love country style living, but you're a modern city girl at heart? Don't worry, there's a design solution for this. In fact, there's always a design solution for mixing styles.
This dining room, found on
Studio Paterakis
, is the ideal result of pairing modern and country style dining rooms. It's chic, yet comfortable.
Mid century modern chairs, plus the all-white palette help ground the space in a modern aesthetic. While the trestle style table, banquet seating and pitcher vase make this room perfect for casual Summertime meals, year-round! 
You can also spice it up with cool lighting to add a finishing touch.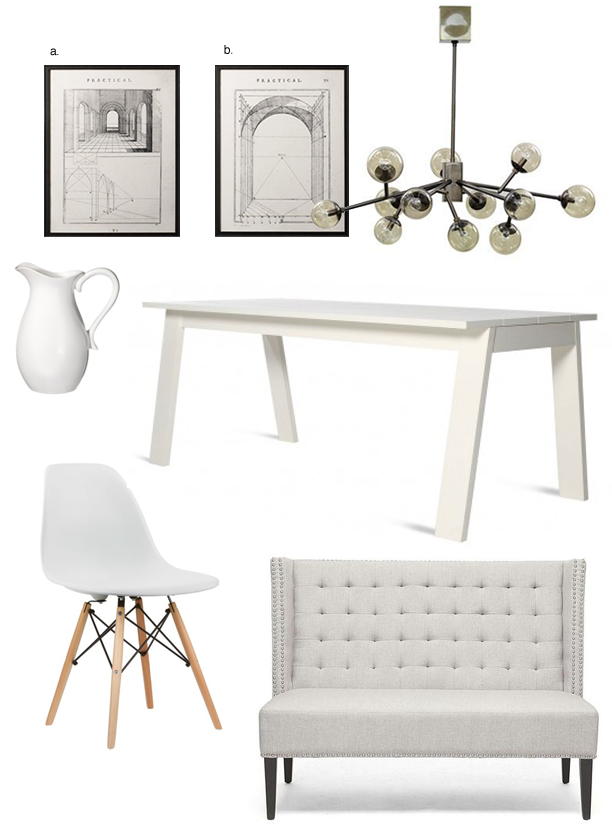 DESIGN BLUEPRINT
Framed Art /