As many of you know, my sister-in-law Soyoung does graphic design as a hobby along with her wonderful blog Dogear Press. Recently, she created Bryan's fun first birthday invites.  She's also submitted a few designs to Minted and a couple days ago, had one of her submissions selected as an Editor's Pick in their "Happy 2013 Challenge".  It's a fun design – simple and current (no, that is not a picture of her family).  You can purchase her design here.  Congrats Soyoung!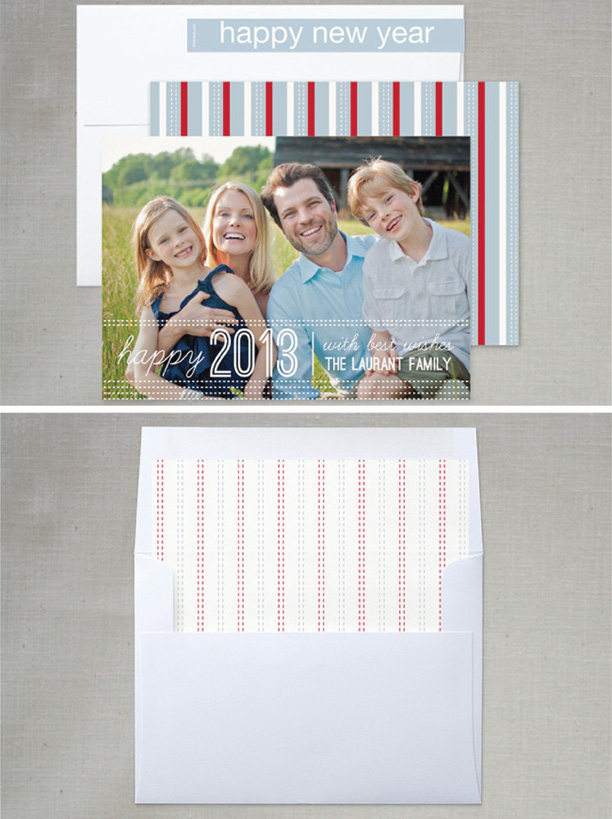 Photos courtesy of Minted
Now if only I could get around to taking some photos and actually sending out cards.