Enchanted Nursery: Get the Look
Hi all, Kate Cabiltes here!
With my first baby on the way soon I've been mining social media for inspiration most waking hours. This bright space brilliantly pulls elements of nature – trees and sky in the wallpaper, birds in the mobile, even a rainbow on the rug – to put together the ultimate enchanted nursery for a bambino of either gender. As adorable as it is practical, these walls could stay covered in this print for years and pieces like the side table could be repurposed in other rooms or used continuously as the little one grows.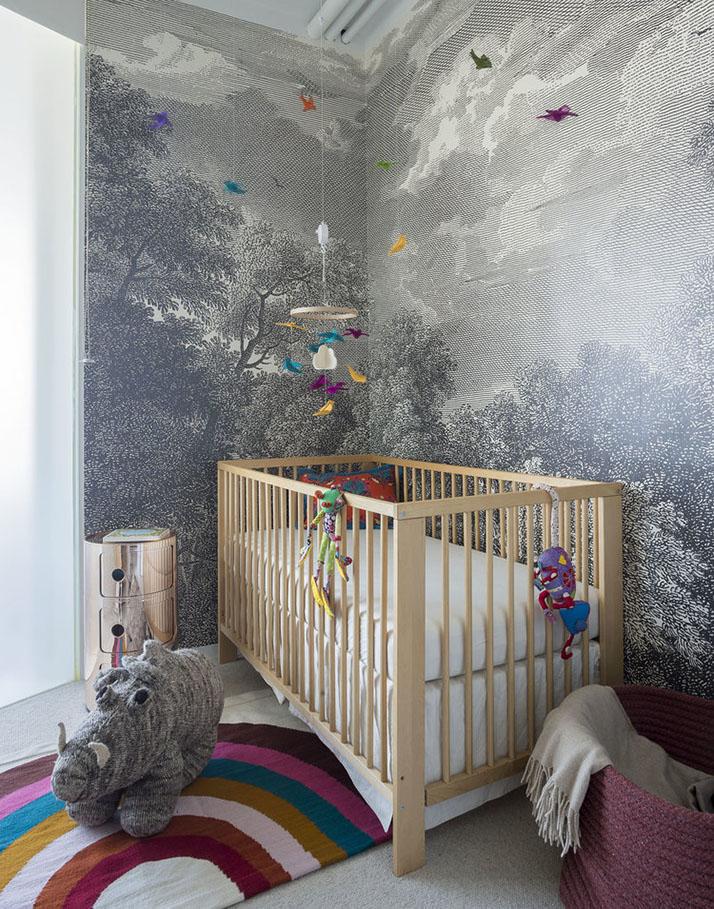 Here's how to get the look in your nursery…