February Jess's Picks: KBIS edition
Wow, can you believe that it's been a full year of Jess's Picks!  I love doing this column and I hope you've enjoyed following along with all my likes. So this month, I decided to do my kitchen and bath picks in honor of KBIS the kitchen and bath industry show that is happening. And of course also timely because I also happen to be renovating a kitchen and bath of my ow
First up is Build.com.  I've found all of my bathroom plumbing, lighting and accessories at Build.com  They have a wide range of products at great prices – everything from Kohler to Delta, to Hudson Valley lighting, to their own incredibly affordable in-house plumbing brand Miseno. Truly my favorite thing about Build.com is their customer service. You can talk to an expert who will help make sure you've gotten everything you need for your project. It's easy enough to pick out a shower head, faucet and toilet, but their team will help you make sure you have all of the bits and pieces for the rough in (behind the wall) and ensure you haven't left anything out.  They also have a trade program and will really work with you to get the best discounts available. I highly recommend working with them.
Next up is Brandless.  Have you gotten ads for Brandless via instagram or Facebook? I did some research to see if all the hype was real. And then I placed an order. My kids are a big fan of their pretzels and animal crackers and I am loving their dish soap and $3 chefs knives. Yes, you heard me, $3 full tang chefs knives. They have some great looking kitchen utensils (the kind you won't be ashamed to show off on your counter).  You know I'm a sucker for branding and packaging and they are so spot on. The dish soap looks and smells nice and really beats Mrs. Meyers and Method on price.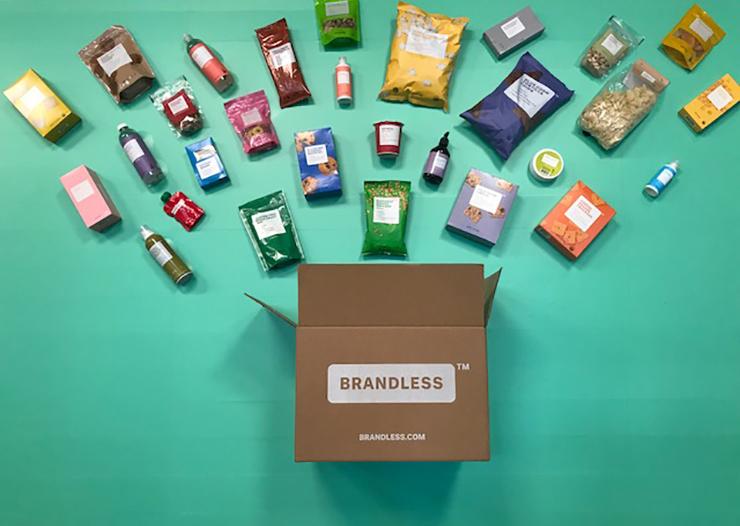 Third up is Velux Skylights. If you've been following my IG you know that I'm using a skylight in my kitchen (since the current exterior wall will eventually become an interior wall in phase 2).  I thought skylights were skylights, but Velux is really the Rolls Royce of skylights. We are getting one that has a rain sensor. It can be opened and closed with an app and it sense the in-room humidity and outside weather conditions and can be programmed to open and close based on your venting and climate control requirements. Such a great way to enhance your fresh air and help reduce your AC bills! Ours also comes with a solar powered remote control shade for those extra sunny days. I can't wait to have all that light flooding in over our kitchen island – and to use one of their super cool light tubes in Phase 2.
And fourth on our Kitchen and Bath picks is Food 52.  Many of you may know Food 52 as a repository of great recipes. But they also have an amazing store with all sorts of curated kitchen and home staples.  I love their kitchen cloths, japanese dish racks and other organizational tools. Can't wait to use them in the #hotlantamidmod!