Well, not counting the toilet leaking surprise that we woke up to on New Years morn, the Chez Davis Party To End All Parties In 2010 went off without a hitch.  Friends contributed food and libations and fun times were had with the help of a live pianist and bartender.  
A little arts and crafts pre-game. Party hats and resolution booklets oh my!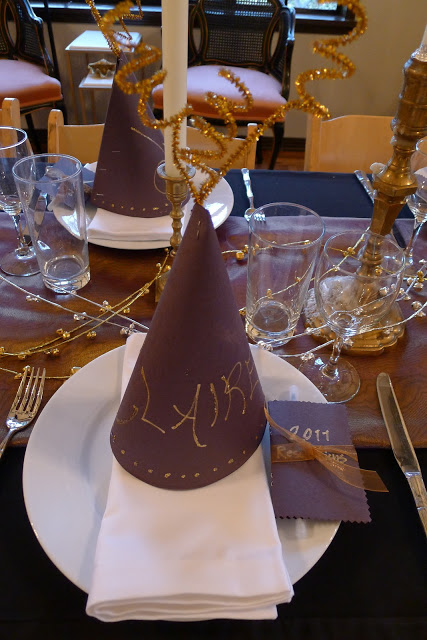 Noise-makers to ring in the New Year and a guest book to document the occasion.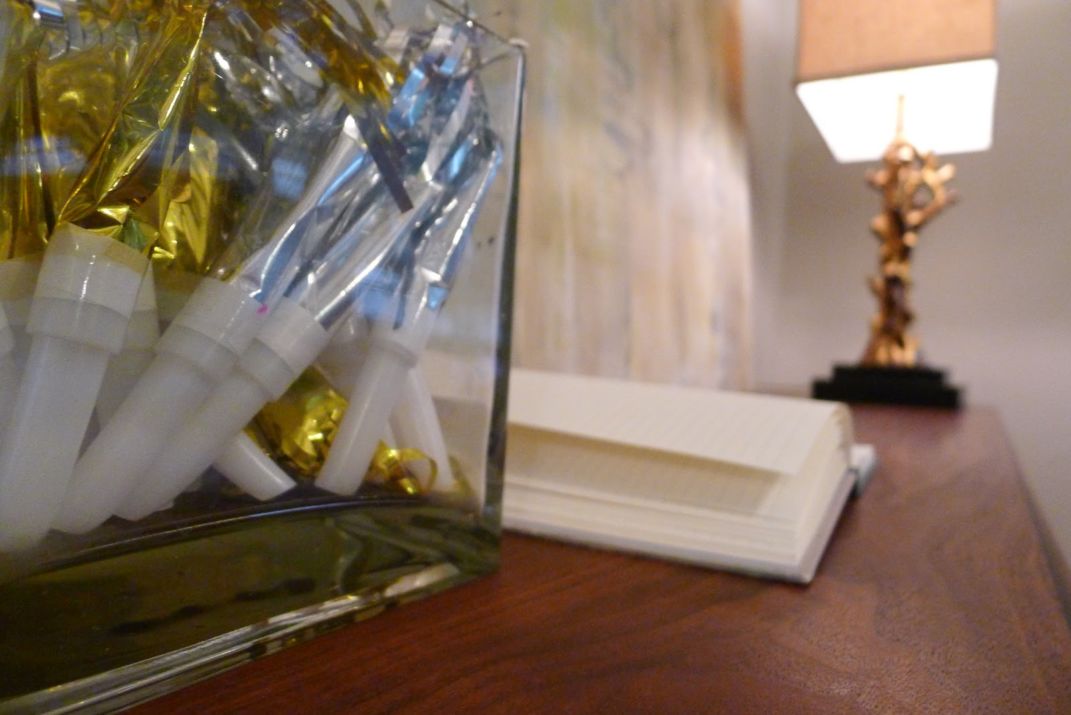 Table is all set and fireplace is lit.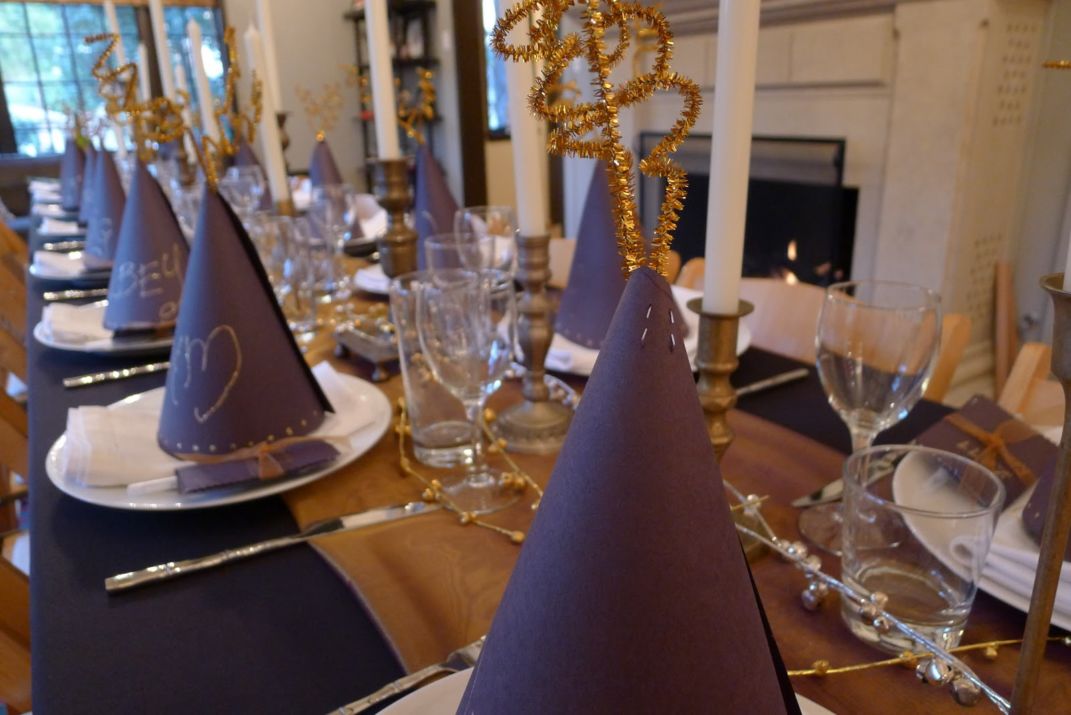 Gold balls were hung from the lantern with care.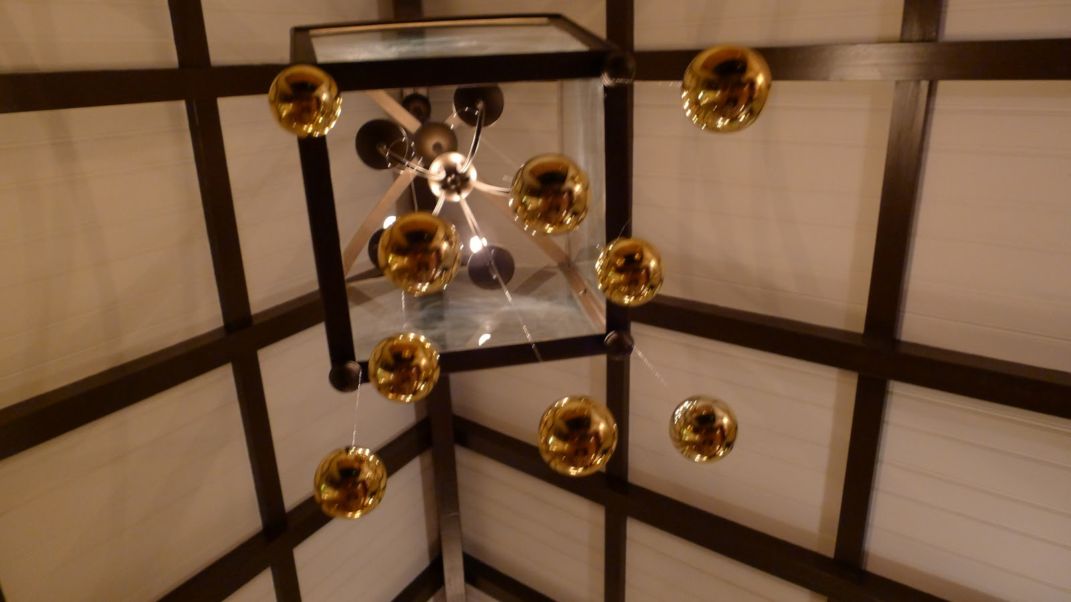 Pianist warming up and ready for guests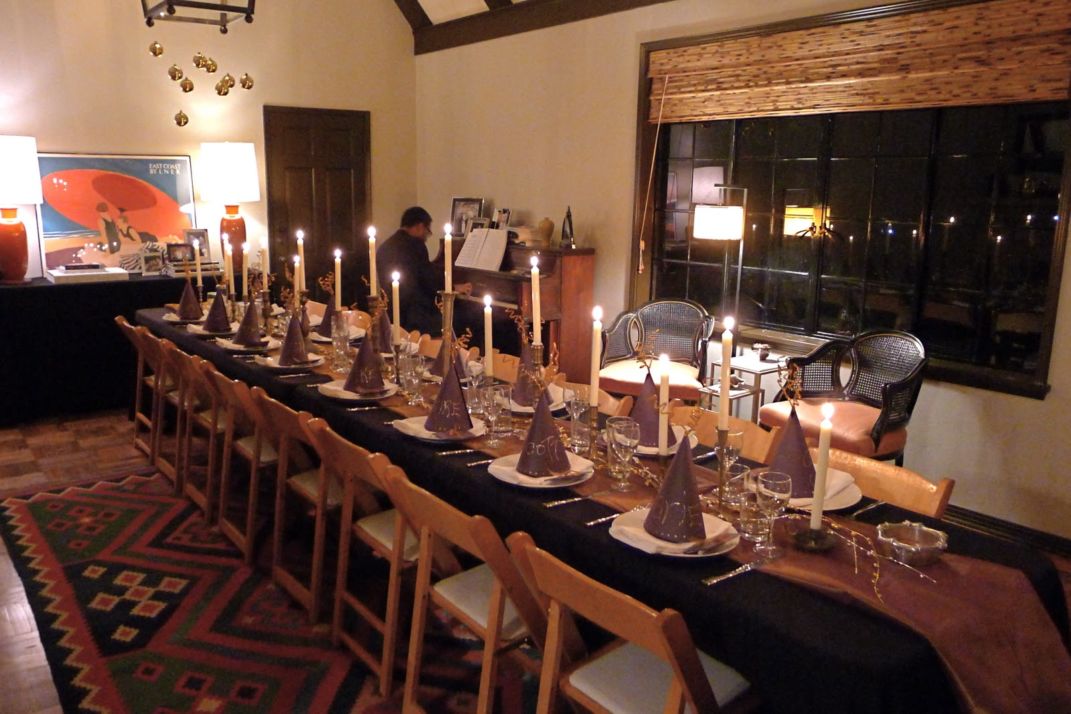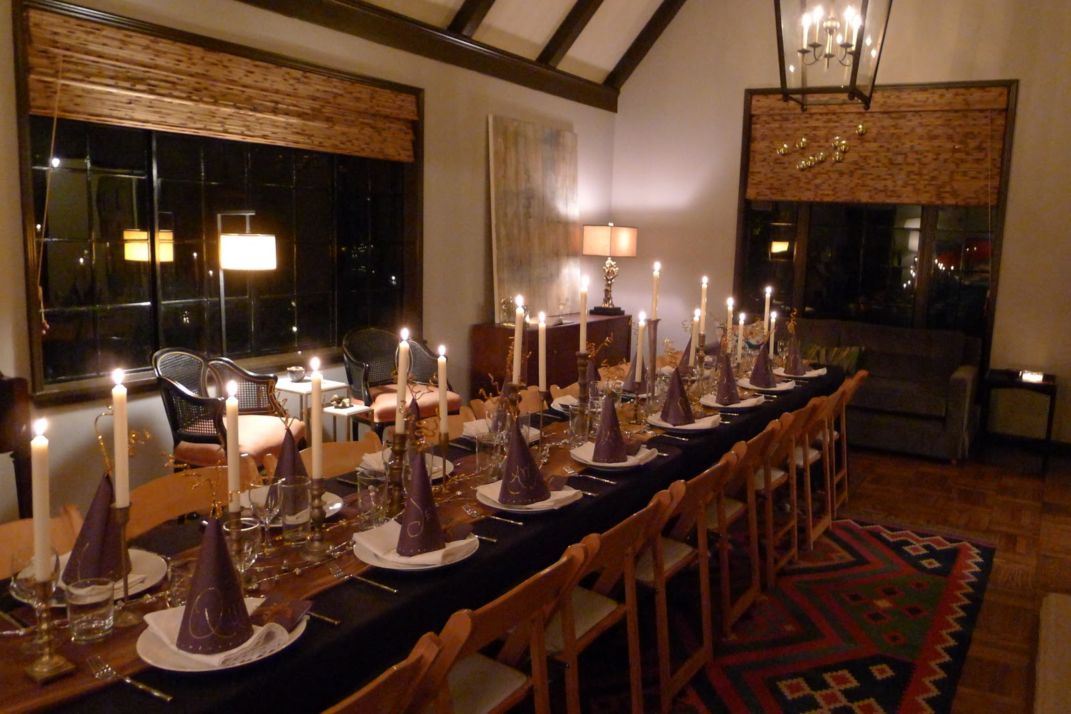 The first guests arrive and give a toast from the warmth of the living room.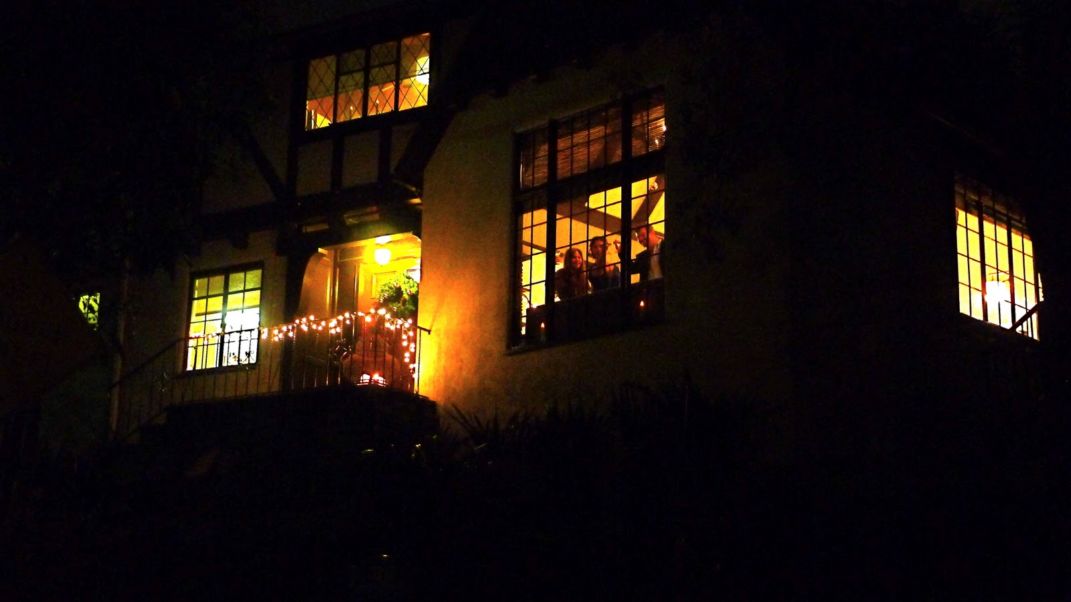 Candles lit!  Fire extinguisher at the ready.
Me and Cori from Pretty Haute Mess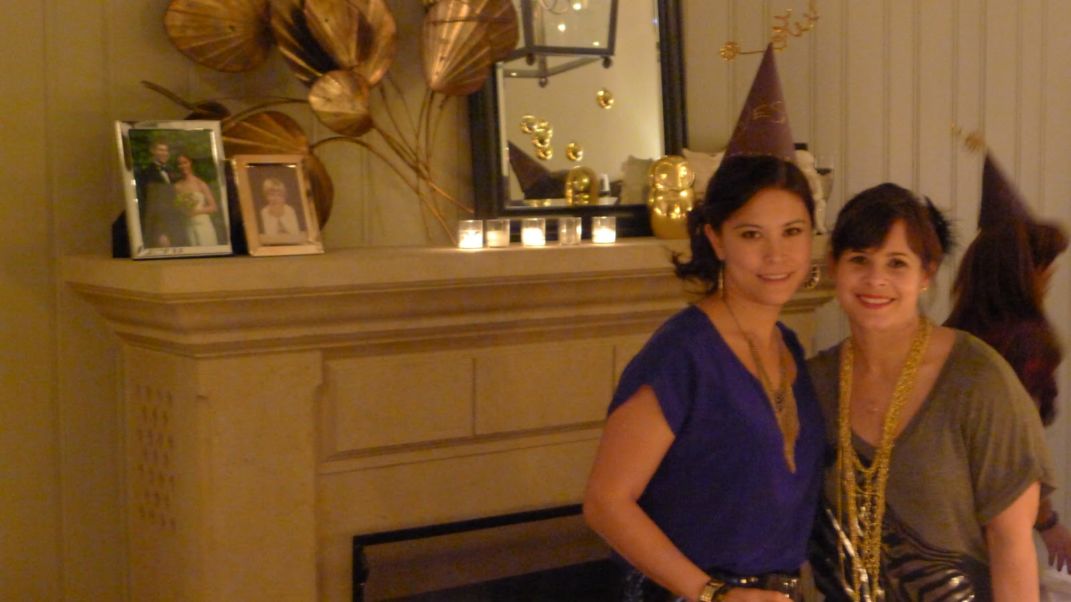 Boys mingling in suits and tuxes. Isn't it fun to play dress up?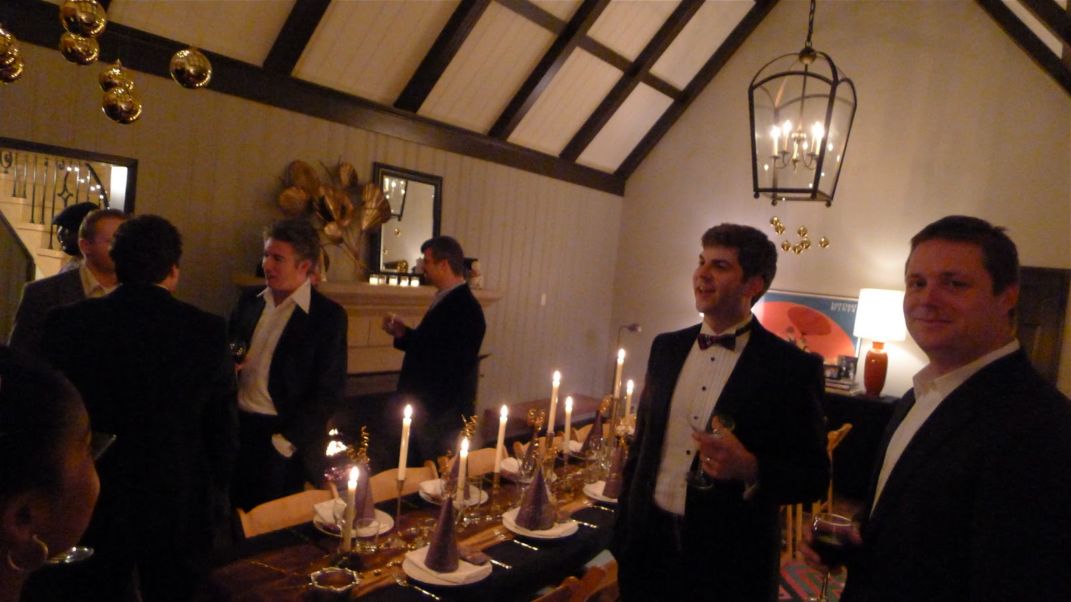 Dinnertime!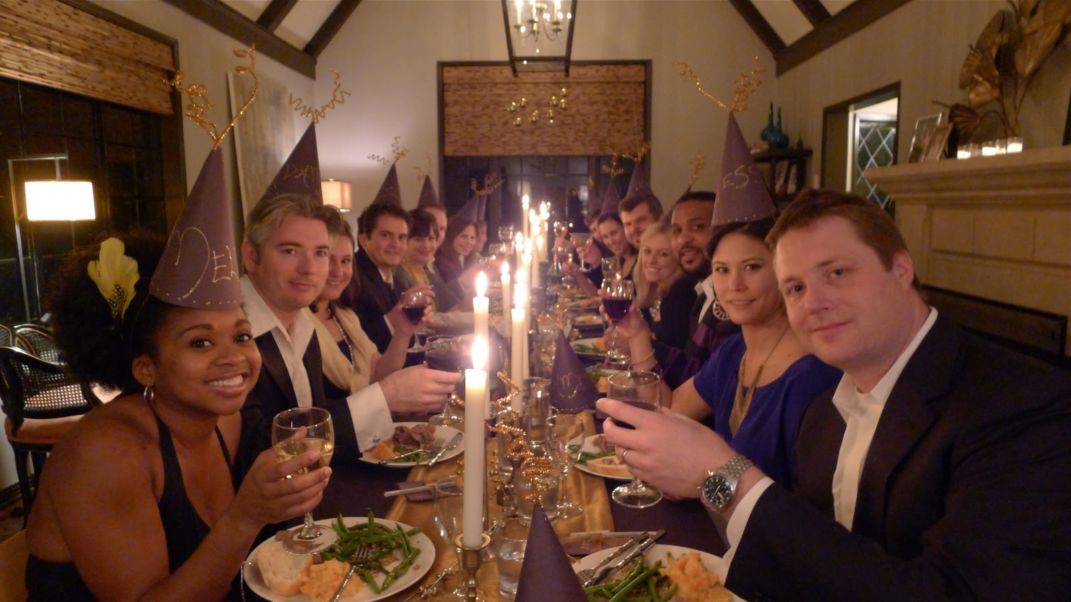 Here we come 2011!