If you follow me on Instagram you probably know that I've been creating a little fire pit area behind our pool. The area used to house a really icky teardrop shaped in-ground spa that was about neck-deep and only fit about 2 people. It was truly strange. We had it demolished when we renovated the pool but it was a strange area with a raised planting bed and a spa filled with gravel – not idea and definitely a bit of an eyesore. When we did some landscape work recently we had them really demo that area and flatten it but it still wasn't in the budget to do much more. Enter me, myself, and I who conjured up a DIY project to create a firepit using extra stepping stones and random rocks from around the property. Naturally like any other "free" DIY project it ballooned to include an extra load of paving materials and chairs that we had to buy (and probably pillows and border plantings now that I think about it). That said, I'm still trying to play it safe budget wise while also doing something stylish. Here are a couple photos of that area (without any of the paving filler or plantings).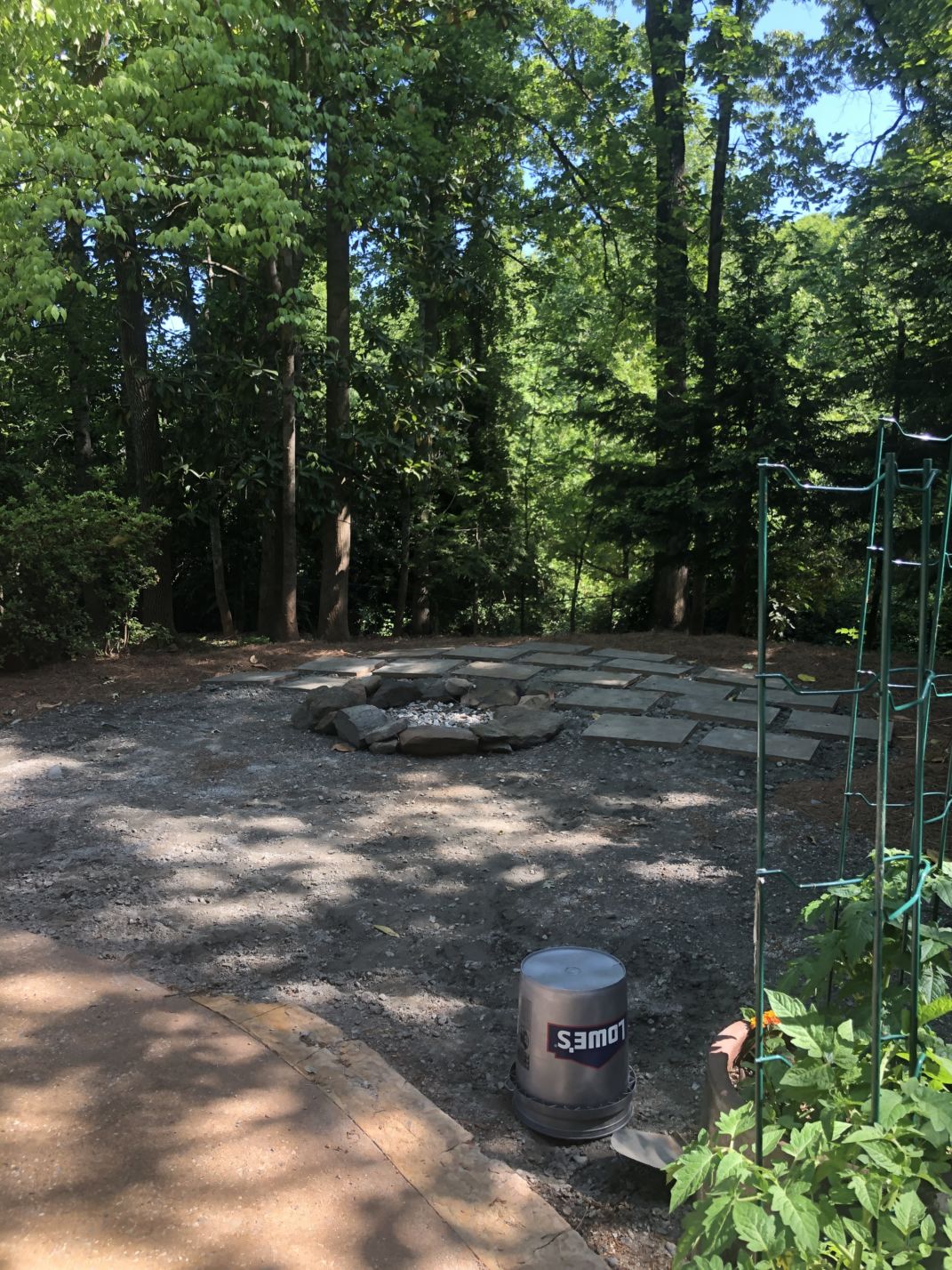 And here is my roundup of chairs that I was considering.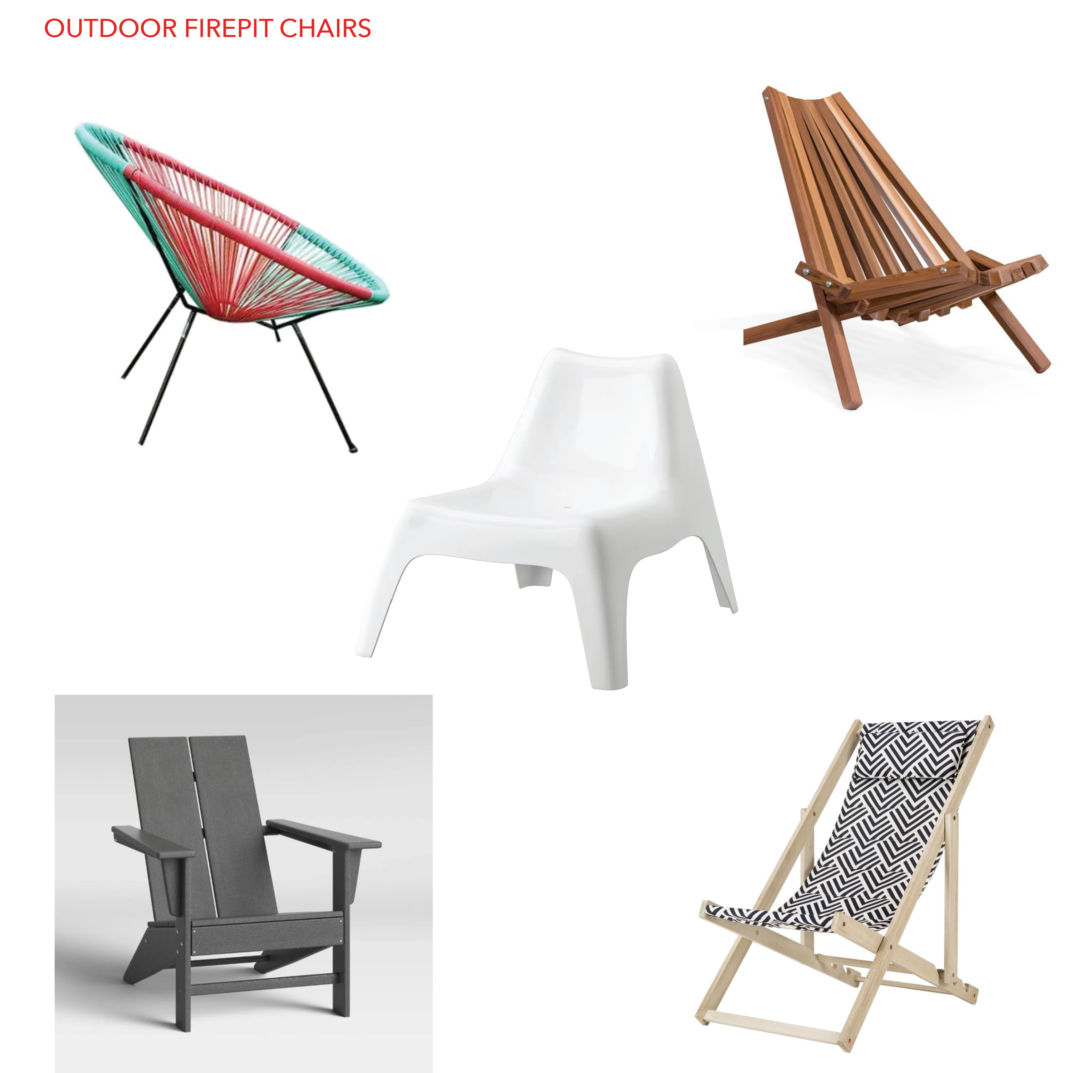 Sources (clockwise from top left): Acapulco Chair, White plastic Chair, Cedar folding chair, fabric folding chair, Modern Adirondack chair
Some pros and cons exist for each. Love how colorful the Acapulco chairs are but given we have two grey ones already that might be a bit of Acapulco overload. The Adirondack chairs have arms, which as a friend pointed out are great for cocktails and hanging things on. I love the mid mod wood ones but do we worry about them tipping over by a fire? And fabric always worries me outside, even if it's an indoor outdoor fabric. And the white ikea ones are great price wise at $30 a pop. I was a little worried they would look cheap but was willing to take the plunge given the price and even in the era of a $50 COVID delivery fee I was willing to do that. But then the mid-June delivery date became apparent and I'm not sure I am willing to wait. So there you go. Decision paralysis. Stay tuned to see what we select.
In the meantime, shop this post: