Last weekend we stopped in at World Market on our way to the hardware store. As usual, they had some great finds. I had been searching for some sort of light fixture for our powder room – the old ugly one was discarded when Scott's parents painted the room. I wanted something more pendant-like (versus a flush mount) but that didn't hang too low. Also, it had to illuminate the room sufficiently. So many of the items I found were perforated metal or colored glass and just made the room too dim. The $39 Harriet Glass Lamp has that old school industrial vibe I was looking for and with the glass shade (and exposed filament bulb) it had the right amount of illumination. AND most certainly the right price.  Now, I have to caveat this by saying that California has some new laws that are slightly ridiculous. The pendant came with a fluorescent bulb.  Can you imagine this pendant with a CFL in it?  Not so much.  I'm all about saving energy, but when it makes sense.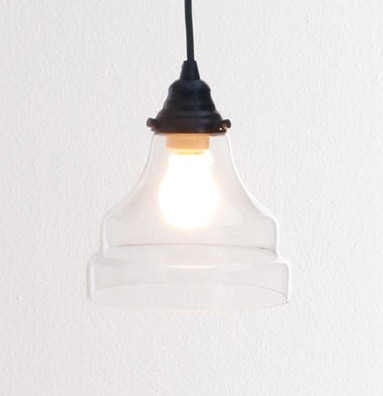 I am proud to say that I wired and installed the whole thing myself (including reducing the length of the cord and stripping the wiring and wiring the ground) while the hubby was out getting his hair cut.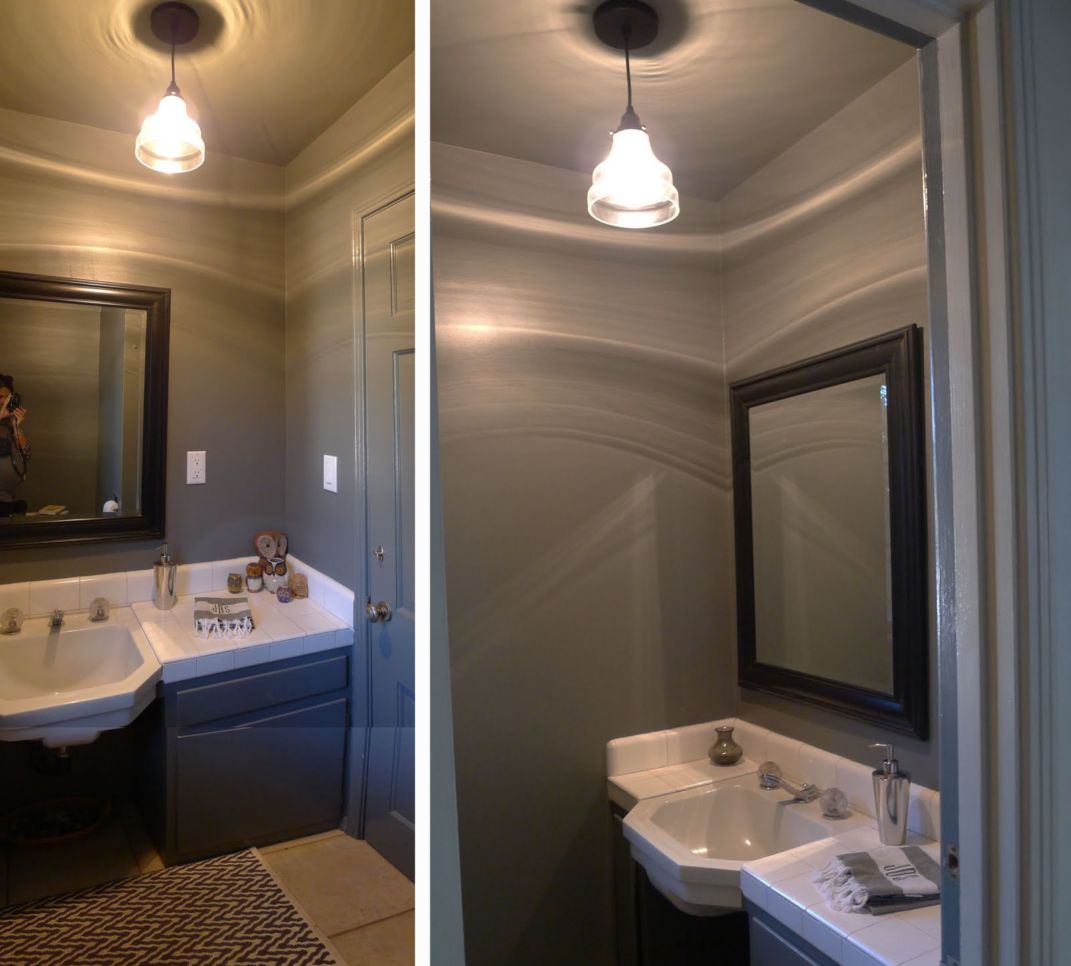 Still gotta add some artwork and maybe a sink / vanity skirt to the powder room, but it's shaping up nicely.