I'm so awful when it comes to photographs. I take them. They end up on my computer. But I definitely suffer from one of the problems of the digital age in that I never print my photos or make albums out of them. So recently I took it upon myself to create a gallery wall. By recently I mean I started collecting the frames from IKEA and various estate sales about a year ago and have very gradually found items to fill them. And a couple of weekends ago I finally got around to hanging the pieces in the stairwell. I'm not a perfectionist so I just sort of laid out the frames on the ground and did everything by eye. The results are not bad. Maybe need to fill in a few holes with some more photos but I'm liking the combination of gold and white frames. Have a look see.  And yes, those are Micro Machines in that there shadow box.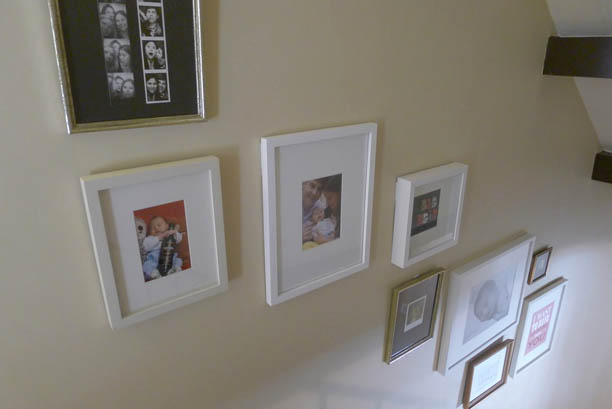 Baby Bryan on his second day.
Some cool razor blades that our GC found on the wall when we were renovating our bathroom.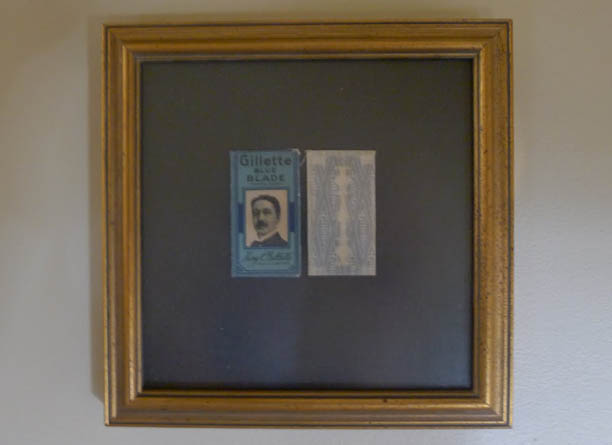 And remember that poster from
Etsy
from my
Valentines Day post
? Well, I got it for Scott and framed it.