Get The. Look: Bright Artistic Nursery
Hey all, Kate Cabiltes here!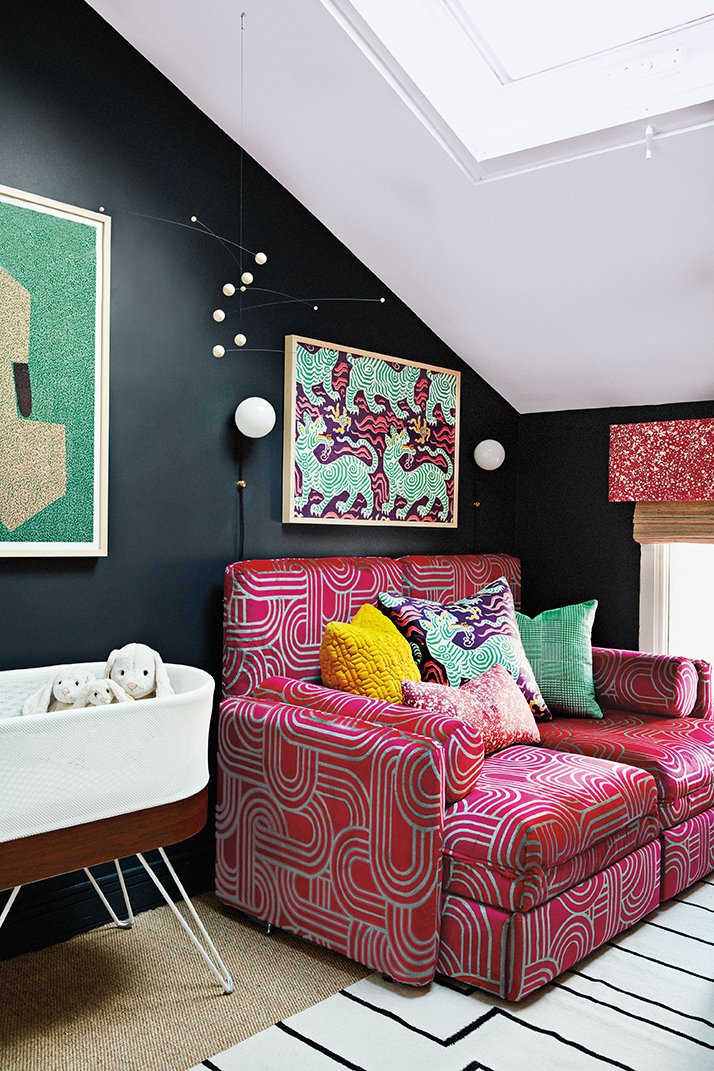 For those of you who haven't cracked open your latest issue of Domino magazine yet, do it! And go straight to the piece on the nursery of Refinery29 editor and future mama Christene Barberich. Her sense of style is one to appreciate – her space is decked out in inspiring patterns, intriguing artwork and adorable pillows. 
And while the nursery is certainly adorable, it strikes me that this style could be incorporated into other types of spaces as none of the décor or pieces read as too "babyish".
Here's how to get the look in your nursery…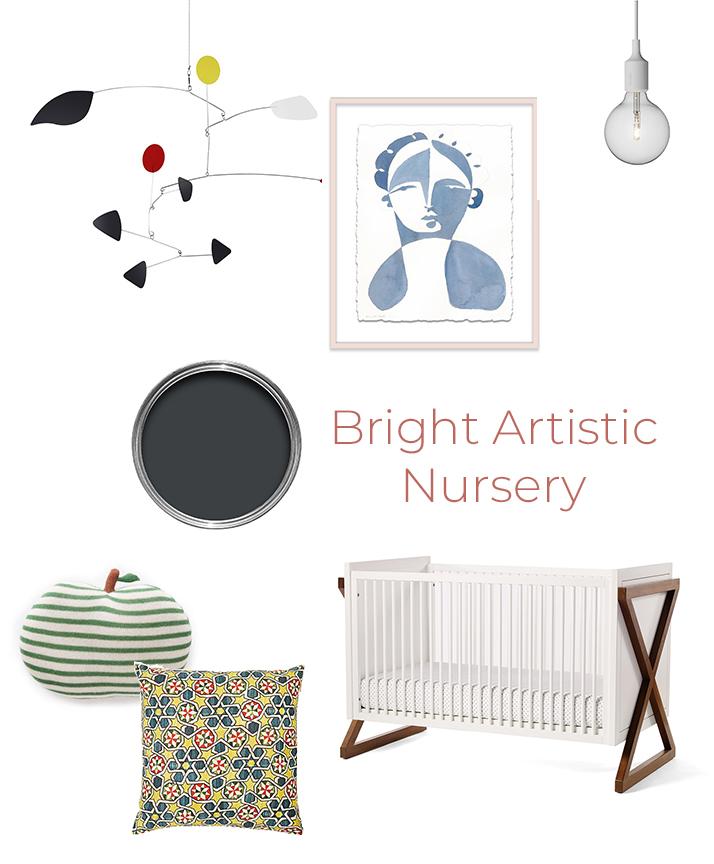 Mid-Century Modern Mobile via France & Son
Hayley Mitchell "Jacques I and II" Prints via One Kings Lane
Pendant Lamp via DucDuc
Campaign Crib via DucDuc
Star Lakai Pillow via St Frank
Apple Pillow via Oeuf
Off-Black Paint via Farrow & Ball
Inspiration image via Refinery29