Guest Post: Kelly's July 4 Party Guide
As I go further into the depths of moving hell, a few blogger friends have offered to help me out with guest posts. Today we have Kelly showing us her July 4 party staples:
Hello everyone! Kelly here from Studio DIY, a comprehensive DIY party blog and resource. Since Fourth of July is just a few days away (and one of the highlights of summer if you ask me!), I wanted to get you in the spirit for your Independence Day bashes with a patriotic party supply guide! You may already have those parties prepped and planned, but there's no harm in adding a few extra fun details, right?!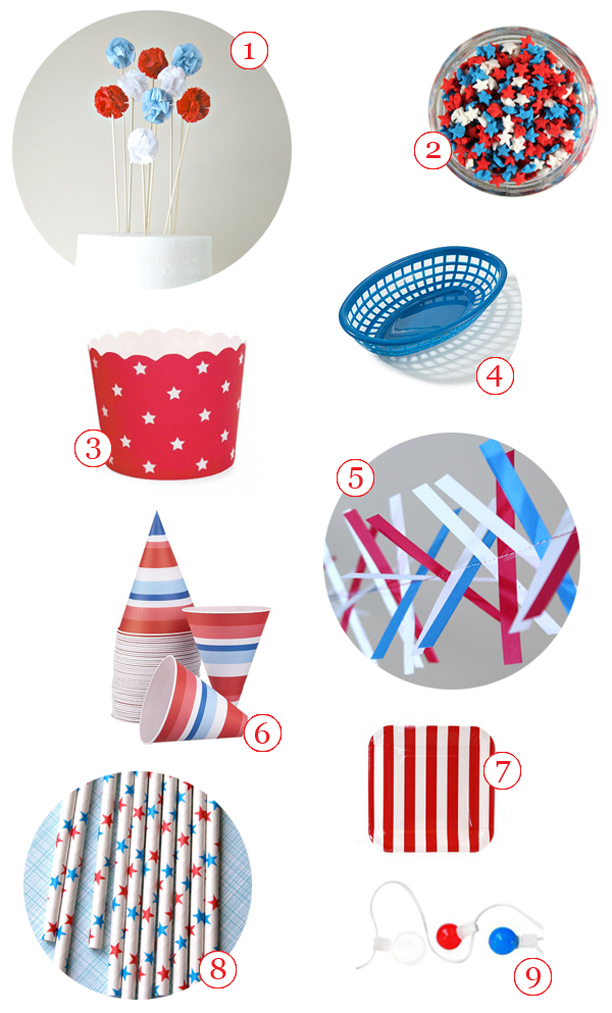 Fourth of July Party Supply Guide
Happy Fourth!