Hi Friends! I always talk about doing holiday round ups and wish lists and inevitably fail, but this year I'm determined – and motivated because maybe some guidance on holiday giving certainly never hurt 😉. As you probably can tell I'm a big fan of gold jewelry. I (and probably a lot you all) am having a charm moment and with the whole mask-wearing thing I'm much more into studs than dangly earrings – actually was thinking about getting some additional ear piercings but realized that it could be problematic to have healing earlobes and have to wear a mask. Damn Covid! I might just do it anyway, and either way, I'm rounding them up for the future. Here are my 2020 faves. First off for the ears.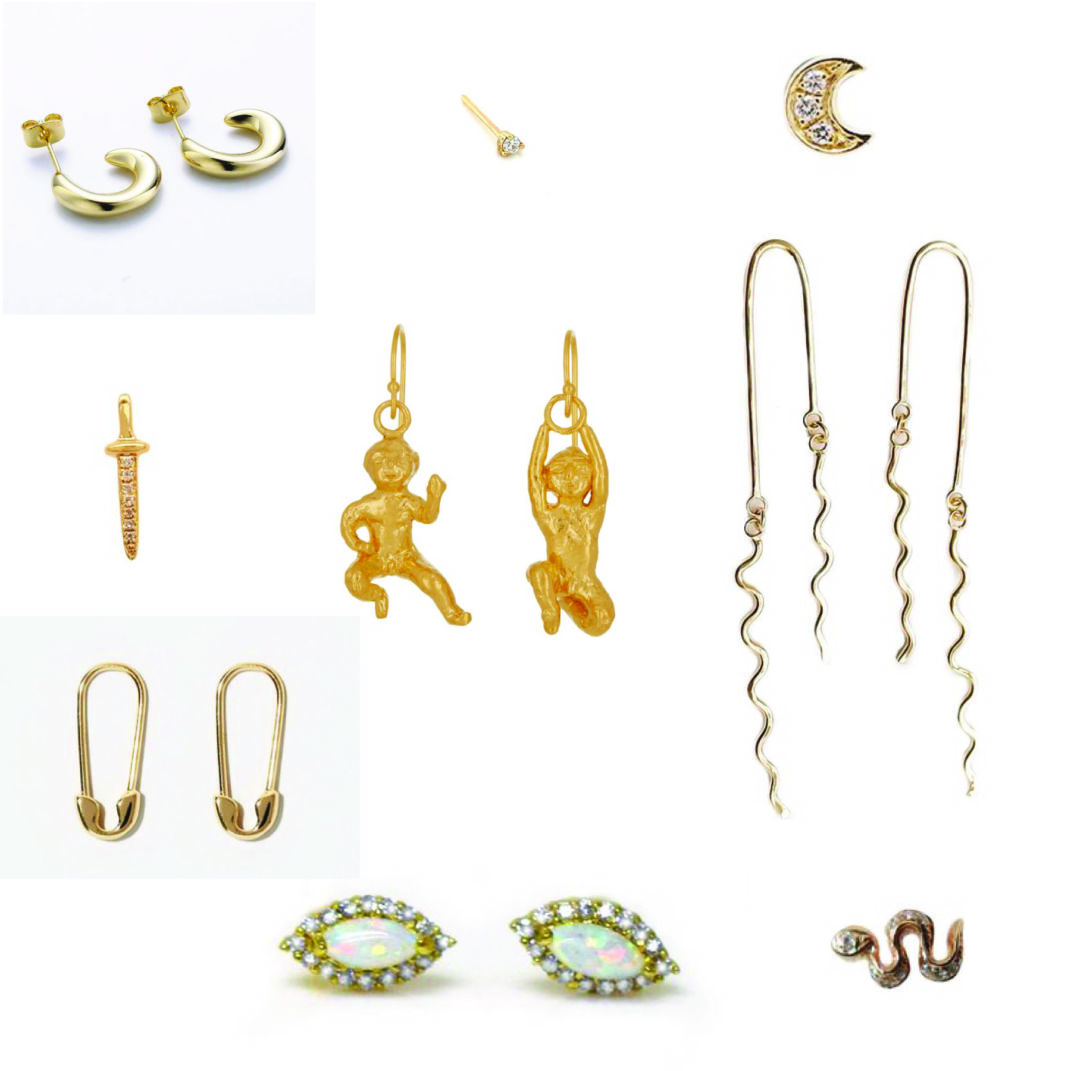 Clockwise from Top Left: Chunky Gold Huggie Hoops from Meus, Petite Diamond Stud from Porter Lyons, Mini Crescent Threader Stud from Porter Lyons, Iris Earrings from Sun + Selene, Mini Snake Threader Stud from Porter Lyons, La Kaiser Mini Opal Eye Studs from Meus, Ana Luisa Safety Pin Earrings, Remus and Romulus Earrings from Mondo Mondo, Diamond Sword Stud from Porter Lyons
Next up for the wrists, fingers and neck: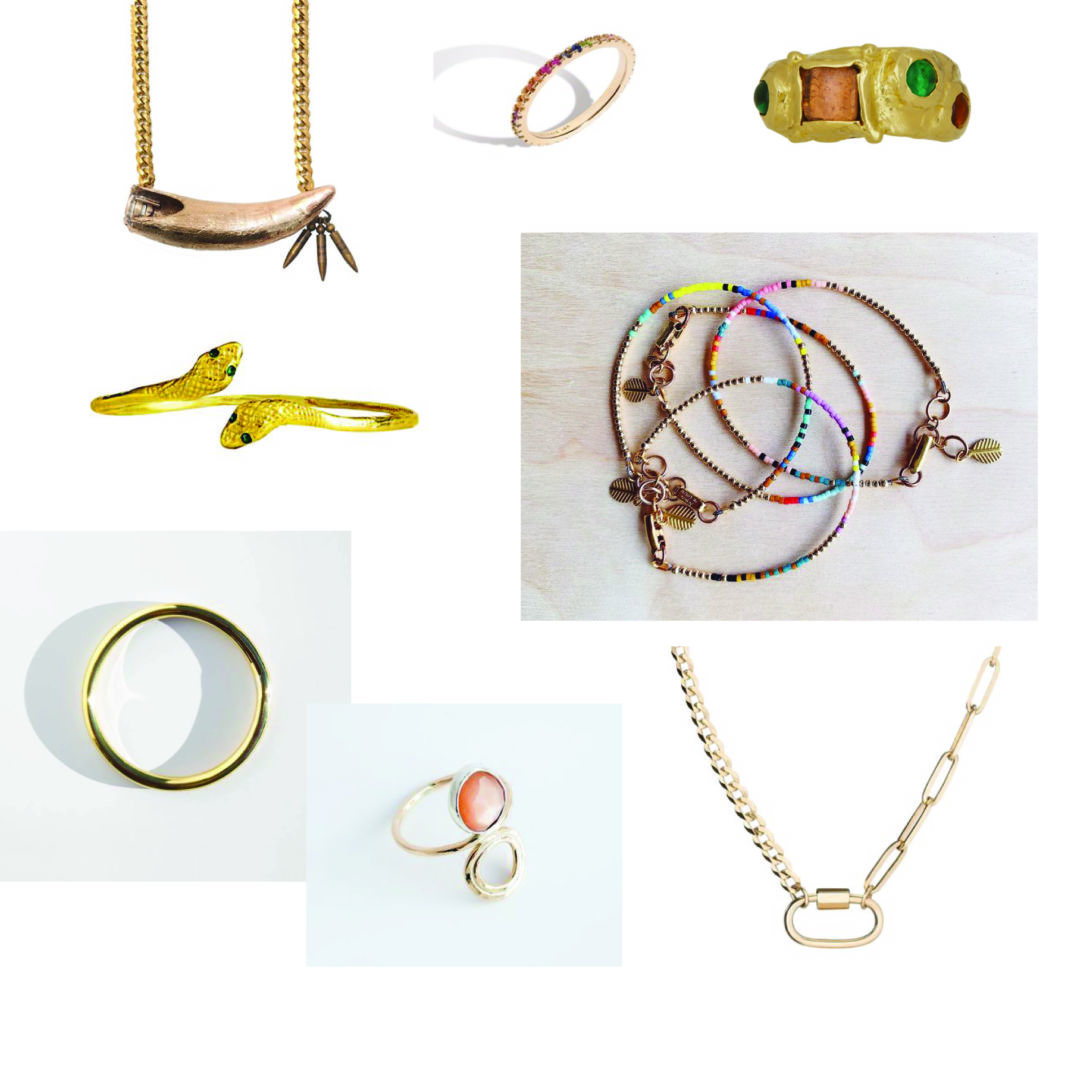 Clockwise from Top Left: Tooth Thirty Necklace from Porter Lyons, Kaleidoscope Quadricolor Ring from Aurate, Suede Ring from Mondo Mondo, Serpent Bracelet from On the Lookout, Lioness Chain Necklace from Aurate, Pandeia Ring from Sun and Selene, Melissa de la Fuente Peace Bangle from Meus (FYI I had this and LOVED it – it has little bearings inside that move around and make the best noise – sadly I left it at airport security 😢), Snake RADA Bracelet by Porter Lyons.