Ack! Here I thought I had a nice leisurely month ahead of me and didn't have to come up with a new list of Jess's Picks for quite a while, and now we are getting toward the end of November.  What happened? I feel like I say this every month. Starting to sound like a broken record!
That said, lots going on over at the Nest. Our offices have moved and we are settling into our new space nicely (this time a real office in a real office building not inside my house!).  We've closed on our new Mid-century house in Atlanta (stay tuned for more blog posts about that).  I've started thinking through my renovation plans and we are on target for getting our New Jersey house sold. LOTS of moving parts to say the least.  But lots of fun things and certainly no shortage of ideas and things to select and share with you this month.
So without much ado, here are my picks for November.
I've been dreaming about bathroom tile and backspashes and am so excited to get moving on our new house and do something that is completely different than our Victorian.  I love all of the mid century options from Fireclay Tile. Everything is made to order and they have such a wide range of glazes and colors that the options are really limitless. I can't wait to get some samples and do some scheming.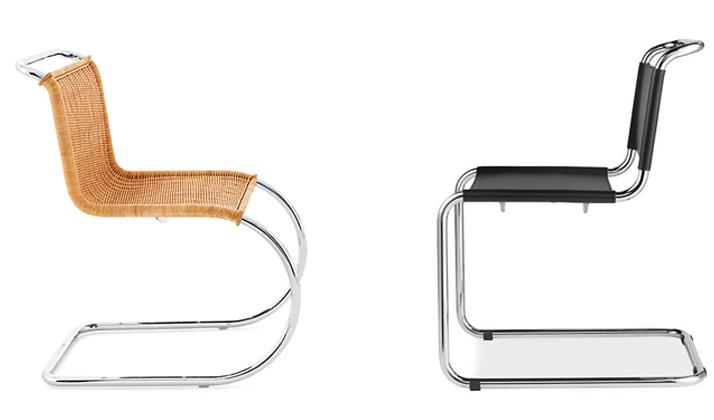 I'm also having a moment with Cantilevered Chairs… especially those in chrome.  Our new dining room is much more intimate than the one in our current house and our large Windsor Style chairs just seem like they will take up too much visual and actual volume.  I've been scouring the interwebs for chairs that would work well around a round table (think Saarinen tulip style) and am loving all of the various cantilevered options. There are lots of vintage selections available on Chairish and I especially like these classic Mies Van der Rohe rattan version from DWR (dying over this but totally weeping about the price) and this Marcel Breuer inspired piece from Room and Board.  For a less expensive option this option from CB2 has a nice tailored feel.
While I down in Atlanta a couple weeks ago, we stopped in at the Sid and Anne Mashburn stores.  Talk about beautifully tailored and curated. I would love for them to just edit and style my whole life.  
Always on the hunt for new cool and inexpensive furniture, I'm totally digging Nate and Jeremiah's new line of seating for Living Spaces.  I had hoped there was one down in Atlanta so I could test out how they sit but alas, Living Spaces seems to only exist on the West Coast. I especially love the Soane Sectional and the arms on the Gwen sofa.