Jess's Fetes: A Bohemian Birthday
Jess Houlemard is back again to share some shots for her most recent fete. She put together a casual bohemian camp inspired movie-night for her sister Nicoles' 30th birthday party.  Even though the event got rained on people had a great time.  She used thrift store finds such as antique lanterns and collected floral sheets to create the vibe of la vie boheme, and used warehouse stacking palettes tons of throw pillows and cushions and low candle lighting with strings of lights overhead for a fun seating area for movie time.  Cusine included pizza, mac n cheese bites, egg rolls, potato balls, popcorn and s'mores
rounding out the comfort "Movie Night" theme.  Great job Jess!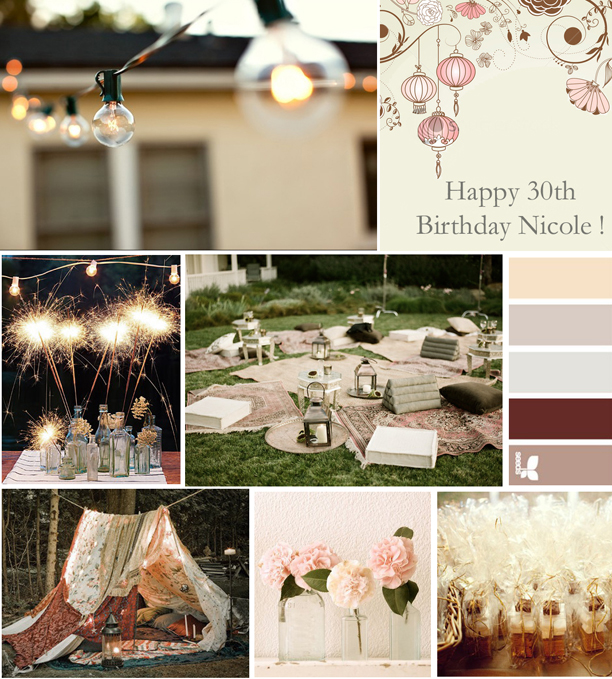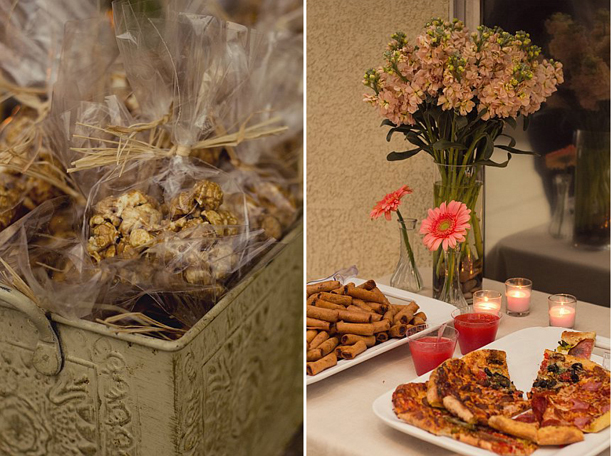 Floral: Scarlet Flowers