Jess's Fetes: A Radio Flyer Birthday
Welcome to a new series of posts that I'm doing in collaboration with my friend Jessica Houlemard called Jess's Fetes. Jess is the mastermind behind my baby shower and is amazing at party planning. Here is a peek at the beautiful Radio Flyer themed bash Jess threw for her nephew.
The setting was a casual backyard barbeque with hints of classic toys, radio flyers and bright red and blue colors. Here is Jess's concept board for the event.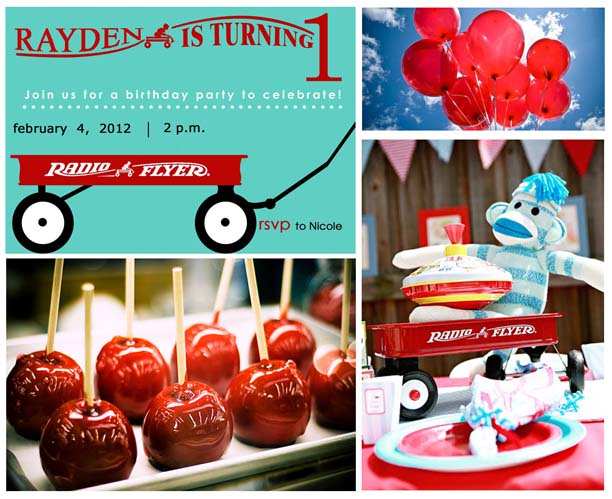 Jess and her superstar cast of bakers (family members and friends Tiffany Rosario, Christina Ellison, Nicole Rosario) served all-American treats for dessert such as powdered donuts, candied apples, cotton candy and a personalized Radio Flyer cake.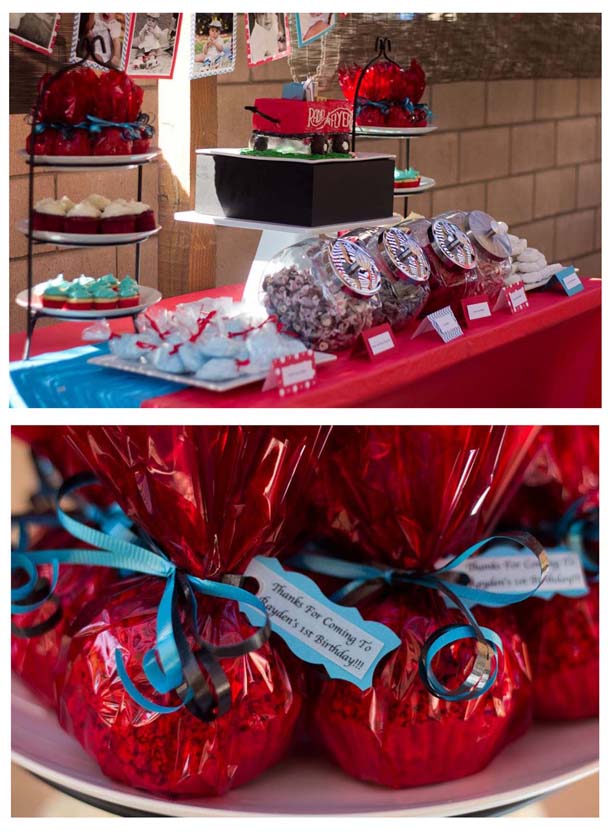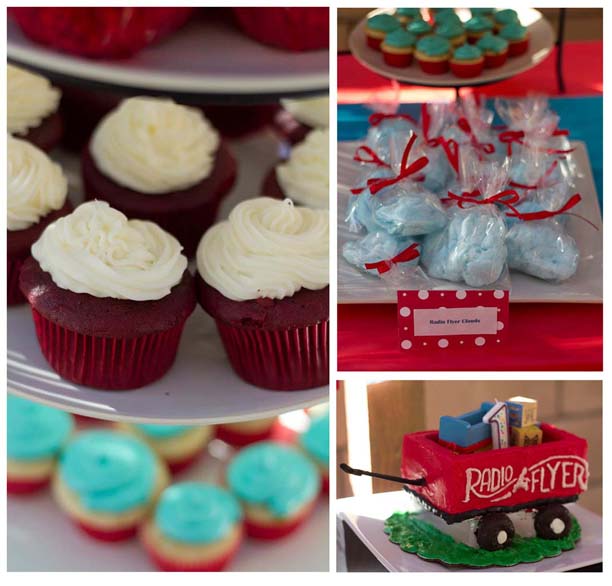 In keeping with the theme, activities included classic games like bobbing for apples, ring toss and sack relay race.