Jess's Fetes: When I Was Born
The talented Jess Houlemard is back today with a baby shower she threw inspired by the Portuguese children's book "When I  Was Born". The book is about the exploration of a child's first discoveries through senses.
  For the decor, Jess stuck with bright red, orange, yellow, green, and a background of black and white, with rustic and textural accents. Here is the story board Jess put together for the event: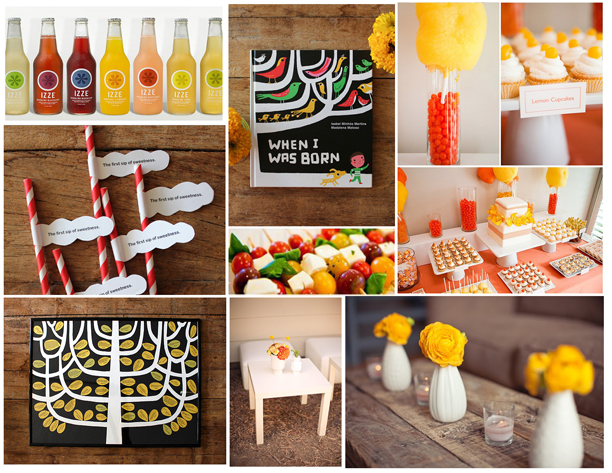 And here are the photos from the event itself (I love the creative use of an old palette!):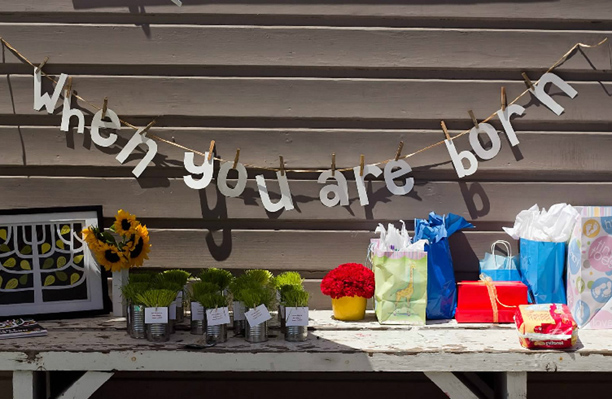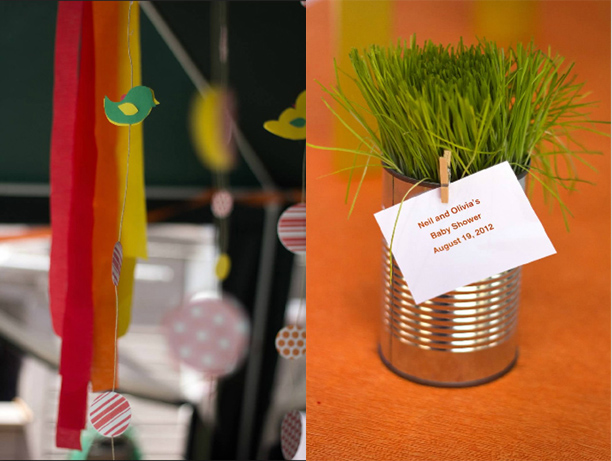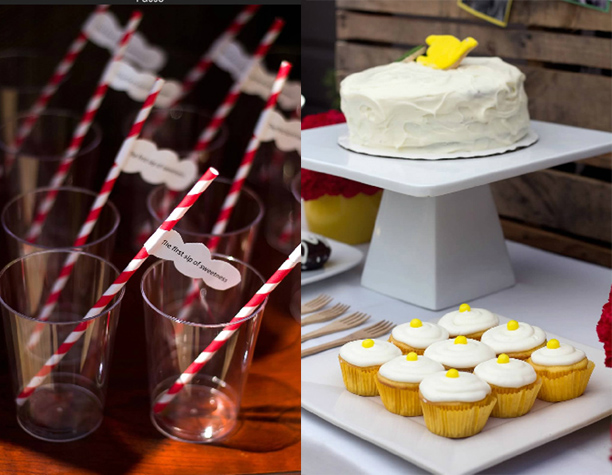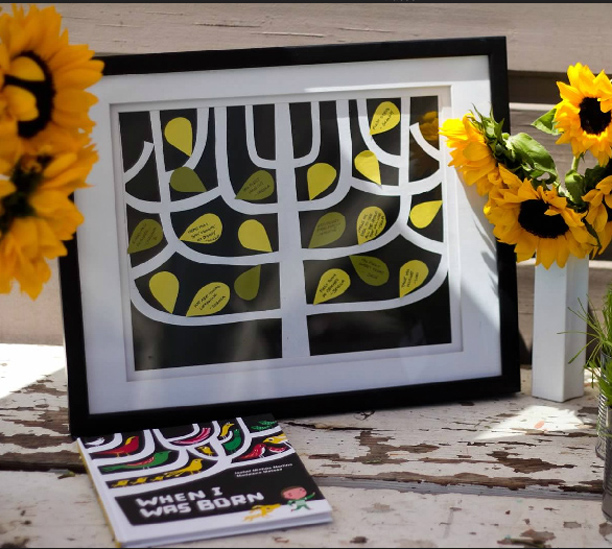 Thanks for sharing Jess!
 
Party Design by Jessica Houlemard
Cupcake and Cake Desserts: Made by friends Christina Ellison and Jessica Houlemard.