Jess's Millburn Residence Kitchen Floor
Hi Everyone!  Jess D here.  We were so thrilled that House Beautiful featured my Millburn house's kitchen in its June 2017 issue and thought it would be a good idea to revisit the kitchen floor stenciling process before we dive into the painting of my new kitchen floor.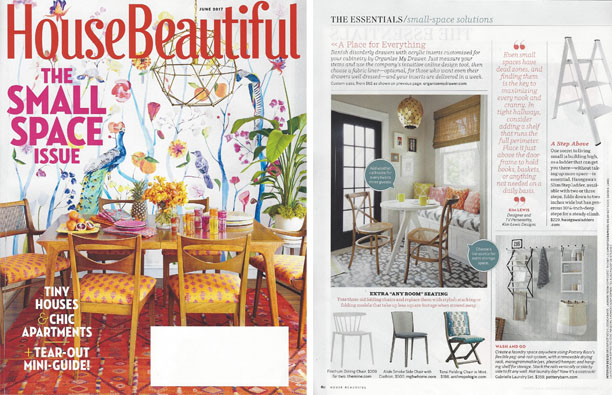 It's hard to believe this is what our kitchen looked like before we purchased our home.
After some demo, new cabinets, french doors, paint, fixtures, and of course Nest Studio Hardware, we replaced and primed the plywood subfloor.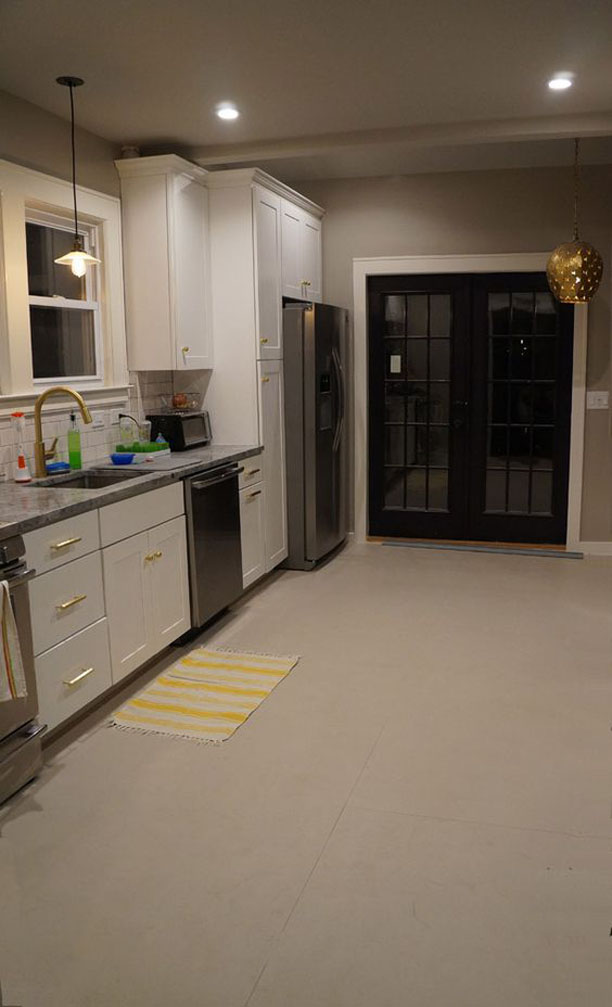 Here is the first coat of glaze I used to darken the floor and give it more dimension.
And this was the idea for the final concept.
I received my Shipibo Allover Stencil from Cutting Edge Stencils and flattened it out to prepare for the stenciling process.
The edges and corners, however, got a little rough.  Paint was starting to goop under the stencil despite how little pressure I was using and I spent quite a bit of time going back and wiping both the floor and the stencil.  The edges weren't as crisp because of the goopage and the fact that paint started drying around the edges of the stencil openings caused lines to be less straight.  By far the most challenging part was going in and out of the corners.
 I ended up having to use a brush and doing some hand fudging.  Here is what it looked like further along.
By the time I finished all the edges and corners the center was dry enough to walk on.  I was pretty happy with the results.  So I opted to use the dark charcoal grey that I had used for the glaze on the rectangles rather than the black paint in the original concept.
A few days later, I moved on to the next step — clear coat.  I put on two coats of Polyurethane.
 In the end it turned out great and proved to be pretty durable.  It was also way less expensive that going the route of encaustic tile.  I give stenciling two thumbs up — a huge impact at a small cost – which is why I decided to do it again in my current kitchen. Stay tuned for a play by play on that project coming up!