I'm really excited to be starting up a new monthly blog post series with things that I'm really into right now.  I'm not always the most on-trend person in all realms (I do drive a mini van after all), but I think there are some areas where I am pretty in the know or have something to add.  So here we go.
Right now everyone and their mother is into channel tufting.  And I am too.  Actually I have loved channel tufting for at least six years now (take that, trend forecasters!).  For those of you who follow my personal Instagram you know I have a new / old sofa that I bought from Chairish (link) that is channel tufted. She is totally an 80's piece (yes, my sofa is female) but once she is upholstered in camel leather, she is going to be a beauty.  I'm inspired by these amazing Piere Paulin pieces that have been all over the place lately.
Scott just had his 40th birthday and we had a "fancy dress party" which was a lot of fun. I don't get to attend a lot of fancy dress events now that I'm done with the wedding circuit. I got this modern architectural caftan from Anthropologie which is great because it can be dressed up or down and really makes a statement.  And the shapeless one-size fit means you can indulge as much as you want. Perfect hostess dress.  Pleats please!
I wore the dress with my favorite Melissa de la Fuente Earrings.  Melissa is a friend of mine and she does beautiful work.  I am coveting all her pieces right now.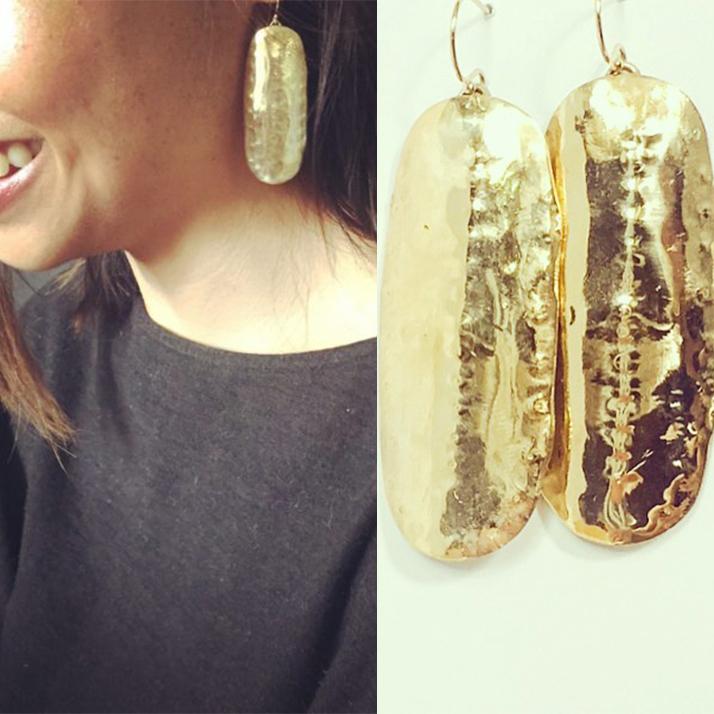 I am also super into Glossier's beauty and skincare products right now. Specifically, their haloscope. It really does give you that dewy vibe that all the youngsters are into these days.
I've been burning my Jonathan Castro candle a lot lately since the weather has been cold. I'm working on a collaboration with Jonathan coming out soon, but I also absolutely love his candles. The scent is heavenly and it's so cool that they turn into a grip mug when they are done burning. They are the best hostess gifts as well.
I've been dreaming about warmer months and have been spending a lot of time perusing all of the heirloom fruits and veggies on Seed Savers Exchange. I can't wait to place my order and get my garden started as it warms up.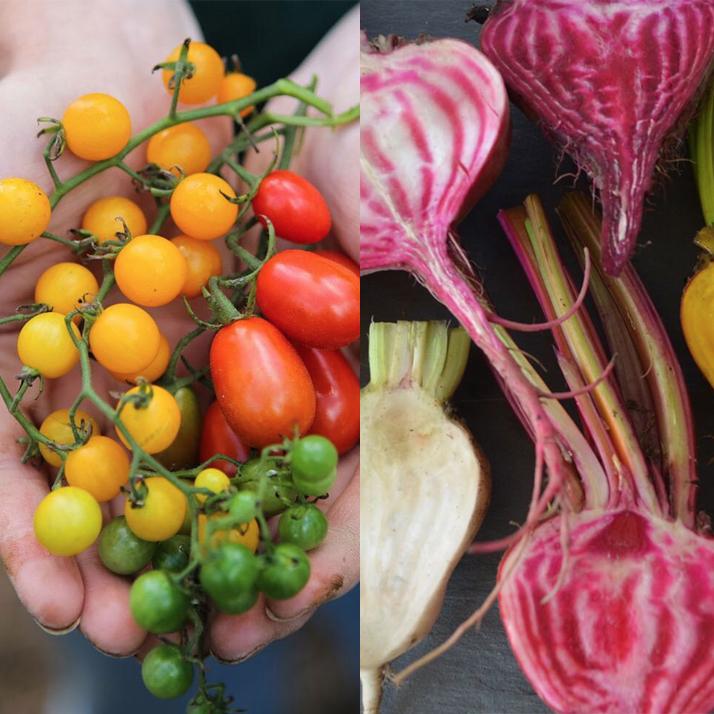 Stay tuned for my picks next month!