Kips Bay Dallas: From Concept to Reality
The 2022 Kips Bay Dallas Show House has come to a close, and it's hard to believe it's already over! It's an exciting event where designers and architects get a chance to completely transform a home in Dallas, Texas, and with just a few short weeks to do it in. Participating in the show house was especially rewarding for team Atelier Davis; along with supporting a great cause, we got to work alongside many talented designers, and see our vision become a reality at lightning speed.
Atelier Davis founder and Texas native Jessica Davis knew she wanted to create a space that was inspired by the beautiful sunsets of her home state, as well as the natural surroundings of the show house. Jessica used warm rusts accented by pops of greens in the Sunset Corridor, and graduated to deeper tones in the Powder Room with a dark rust tone paint and terra cotta marble mosaic. Check out the moodboards below, to see how it all started!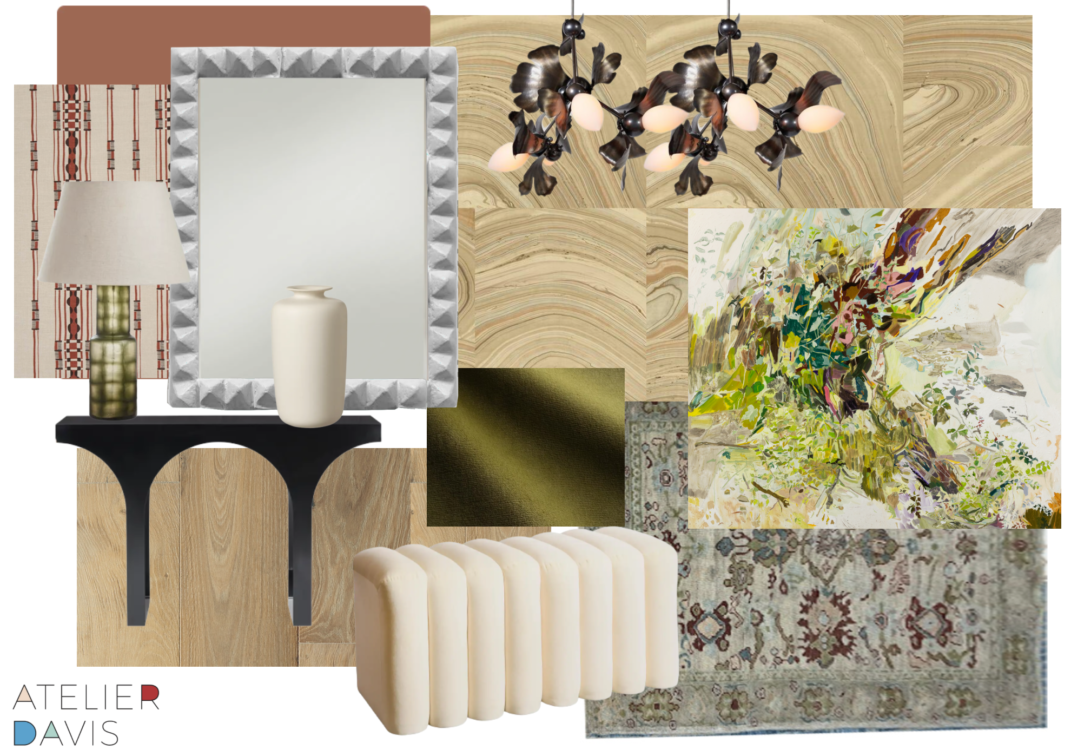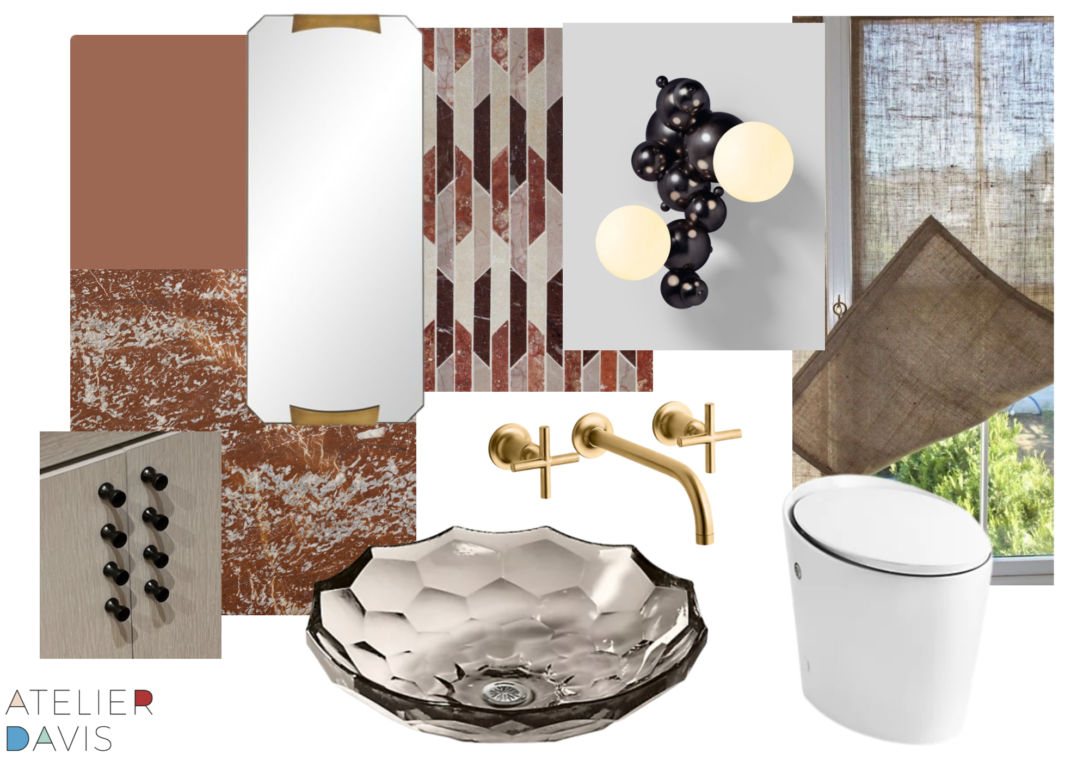 The final photos reveal a stunning jewel box of a space that nods to the traditional elements of the architecture, while still being modern and fresh.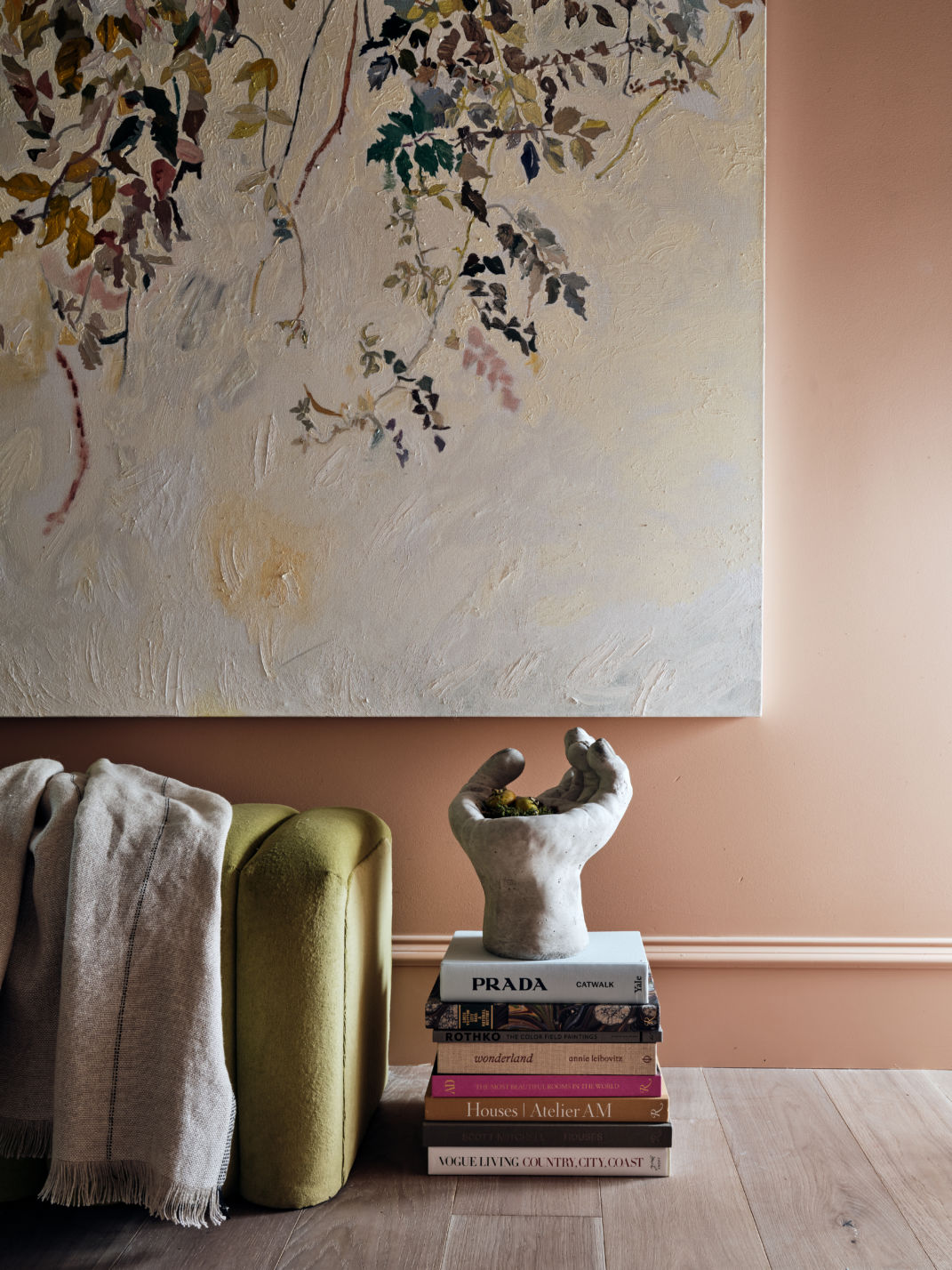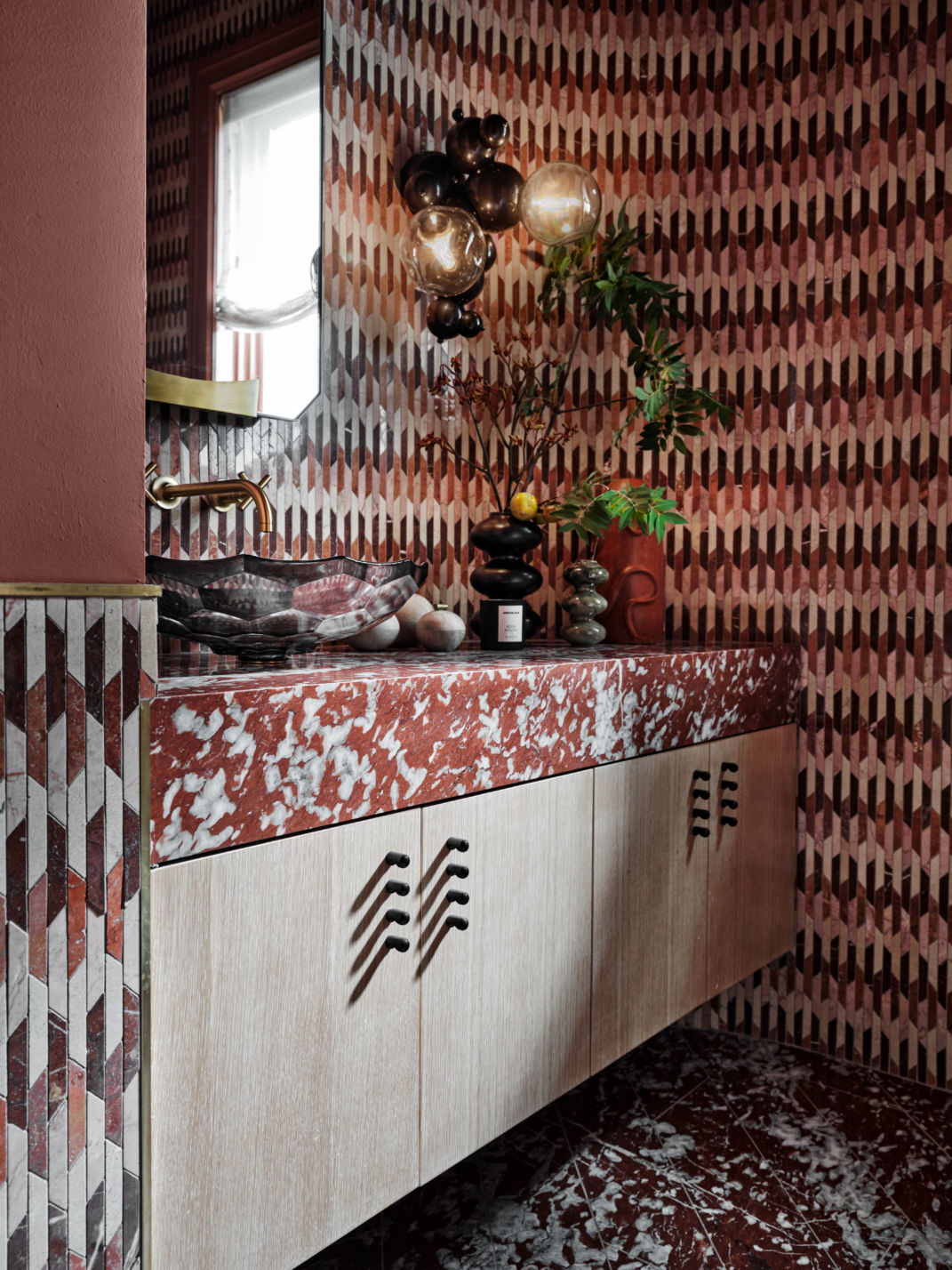 And check out the video tour of the Sunset Corridor and Powder Room at the 2022 Kips Bay Dallas Show House.