On Transitions and Being "Real"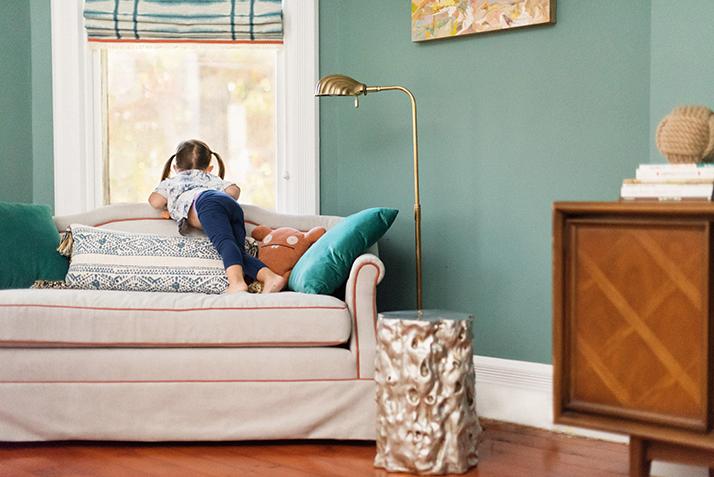 Hi Folks.  Hope you're enjoying your week. Lots going on here at the Nest and lots of change. Good change that is.
Just a quick recap here. My husband has been working in Atlanta for the past year building out a super cool new kids' play space business and we have decided to reunite our family and join him down there. We will be sad to leave our community and our amazing house, but are excited about all the new possibilities for our family and for my brand. Nest's office will remain in New Jersey and I will be working in Atlanta and coming up to join my team for trade shows, industry events, regular meetings and exciting happenings in NYC. Good thing is, Atlanta has a lot to offer, including lots in regards to design, so I'm excited to expand our footprint to the South. 
I've been trying to document all that is going on via Instagram and hope to do more blogging about all of these transitions. One of the things I find challenging about social media, though, is figuring out how to truly be yourself and not just the person you want people to think you are or the person you think you should be.  Recently a friend of mine accused me of being evasive on my personal instagram account (posting fake instagram content). This was in reference to a photo and sketch I had posted of a house we were considering buying in Atlanta but that I had already ruled out by the time I posted it.  She thought I was leading people down a path of untruths, while I really thought I was showing my audience my real process and thoughts, just delayed. Forgive me, lots going on here. We had considered the house earlier but by the time the post was up it was out of the running.
This got me thinking. What does is mean to be truly authentic in the age of and on social media? And, is that what my followers would like to see? This move has brought on a ton of changes, challenges and opportunities: working in Atlanta while most of the Nest team remains in New York, more creative product collaborations with new designers and artisans while also focusing on and growing other aspects of the Nest Studio brand. And, of course, the opportunity that comes with a new house project and re-inventing yourself in a new place. It's an exciting and scary time. 
That said, in the spirit of being authentic and for those of you who might be newer followers, who is Jess Davis and what do I have to offer? Obviously, most of you know me as a hardware designer. Some of you may know my interiors work either on the residential side or the hospitality end when I worked for Wilson Associates. I can be a total design and taste snob, yet I love a good Ikea hack. The thrill of the hunt, the challenge of a budget and and the excitement in seeing a finished product are what drive me. 
I realize that there are so many projects that I've completed yet not documented or shown the world because they weren't perfect, staged or insta-ready. But, neither is life.  And let's be honest, in order to document everything in editorial fashion, one needs either time (nada) or money to hire other people for their time (nope). So, one of my new goals is to show you the real time process of designing while living a life with two children, a dog who eats everything (including barbie clothes and tape dispensers) and a long distance marriage in the midst of major life decisions and changes…and to tell you honestly when I've ruled out a house but to show you the sketches and my design process anyway.
You all already know what is on trend. I don't need to tell you that 80's modern is back and shiplap is a mass market phenomenon. But perhaps you'd be interested in knowing why some 80's modern is better than other versions and where shiplap might be appropriately used – in my opinion.  I'm not trying to win a popularity contest but it would be nice to build a community of like-minded design-driven people who appreciate a good Property Brothers jab. And maybe along the way I'll figure out "what the heck" – as Lucy would put it – I'm going to do alongside the hardware brand we've build and what that means for my design work.
Let me know – are you along for the ride? What would you like to see? Atlanta McMansions? More Cheerio the dog? DIY's for design snobs? Can't wait to take this next step with you and share everything along the way, including more from the brand, more of the pup, the kids and more of the design process through this next house reno.