Meet The Atelier Davis Team: Alana Vicknair
Last week we featured Founder and Creative Director, Jess Davis, showcasing "6 Picks" of her favorite things. Now we're introducing you to Alana Vicknair, a valued Design Assistant at Atelier Davis.
Alana is such an asset to our team! Helping lay the groundwork for our design firm, Alana began as an intern and then became Atelier Davis' first employee! She is bright, engaging, and always willing to lend a helping-hand. Here are Alana's "6 Picks":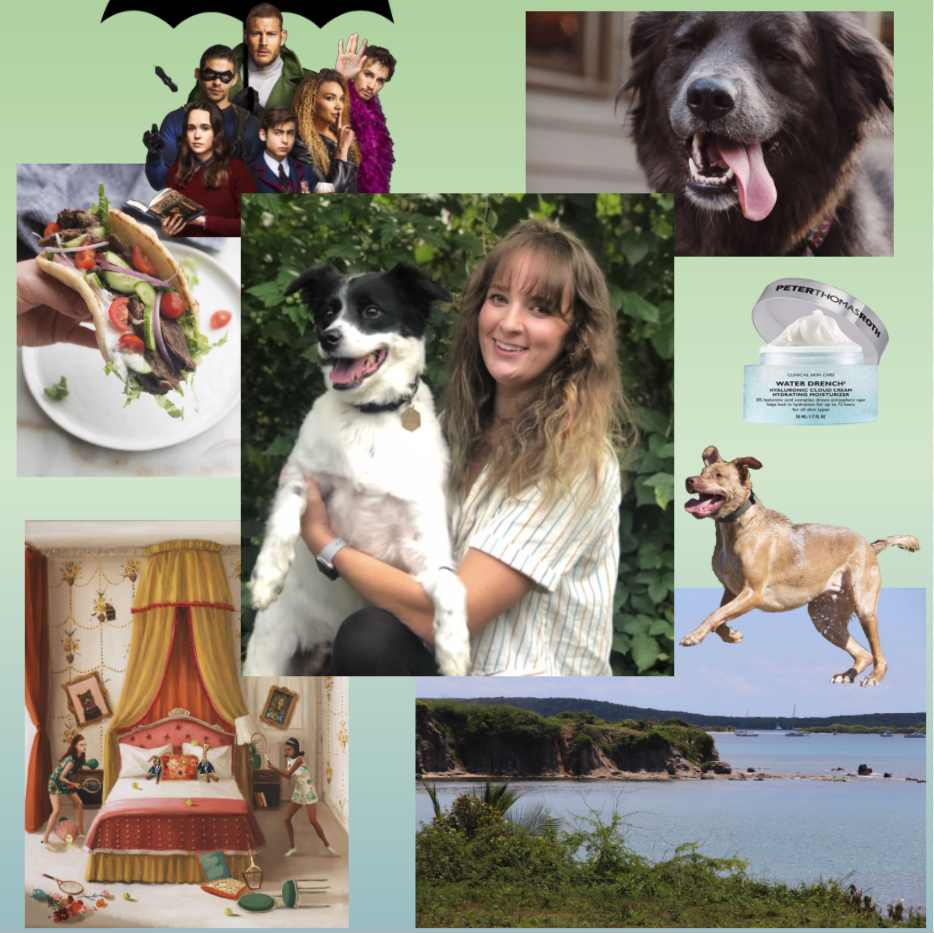 Travel Destination : My favorite travel destination is a small island off the coast of Eastern Puerto Rico called Vieques. This remote island is like a hidden treasure – wild horses roaming the island, the most beautiful beaches I have ever seen, and the kindest locals you will ever meet.
Artistic Design Inspo : My favorite artist by far is Janet Hill. There's something mysterious about her artwork, and I can't get enough of it. I love that there's a sense of elegance while having a whimsical vibe. I haven't seen many artists accomplish such a balance of the two before. She is definitely someone that I would love to grab a coffee with someday to pick her brain!
TV Show : Picking a favorite TV show has always been hard for me. I have favorite shows when it comes to different things – a favorite to have on in the background while doing other things, an all time favorite, and current favorites. If we're going by current favorites, mine would have to be The Umbrella Academy. I don't know what took me so long to start it since it had nothing but raving reviews since it came out. But I finally started it and now I can't stop! There's something about it that's different than any other show that has captured my interest. Is it the dark settings, the variety of characters, or the eccentric family involved? I don't know. But what I am sure of is that you need to go watch it if you haven't already.
Self Care Item : Typically, I'm not one to spend a lot of money on beauty and skin care products. But, there is one item that I couldn't live without despite the price: Peter Thomas Roth's Water Drench Cloud Cream. This moisturizer is pure magic! I have serious combination skin which makes it hard for me to find a product that will give me tons of moisture without being oily. This cloud cream gives me the perfect level of hydration while keeping my skin clear and oil-free. Every time I put it on, I still get that "ahh" moment.
Food : Picking a favorite food is hard for me, but at the same time there is one food item that I absolutely could not live without–gyros. Not any of your typical gyros that you get from a restaurant, though. My Greek uncle is a master chef and puts his own spin on it. His qyros is pita filled with absolute deliciousness. Fresh tomatoes, pork (lamb on special occasions), mixed vegetables, and the best homemade tzatziki sauce you will ever have.
ATL Destination : Although Atlanta has tons of neat spots, mine would have to be the Chattahoochee River. If you know me, you know my life revolves around my dogs. The Hooch is my favorite place to take them for some fun. Seeing how much fun the dogs have swimming, fetching sticks, and running along the "beaches" with the other dogs makes me so happy.