Meet the Atelier Davis Team: Jess Davis
You've been introduced to the women of team Nest Studio. Now that the Atelier Davis is growing, we're featuring "6 Picks" of the women who make up our flourishing interior design team.
First up is Founder and Creative Director, Jess Davis, of course! Atelier Davis is lucky to have Jess as its fearless leader and girl boss. She embodies the perfect balance between creative and pragmatic, and her collaborative spirit inspires the team to work towards their very best.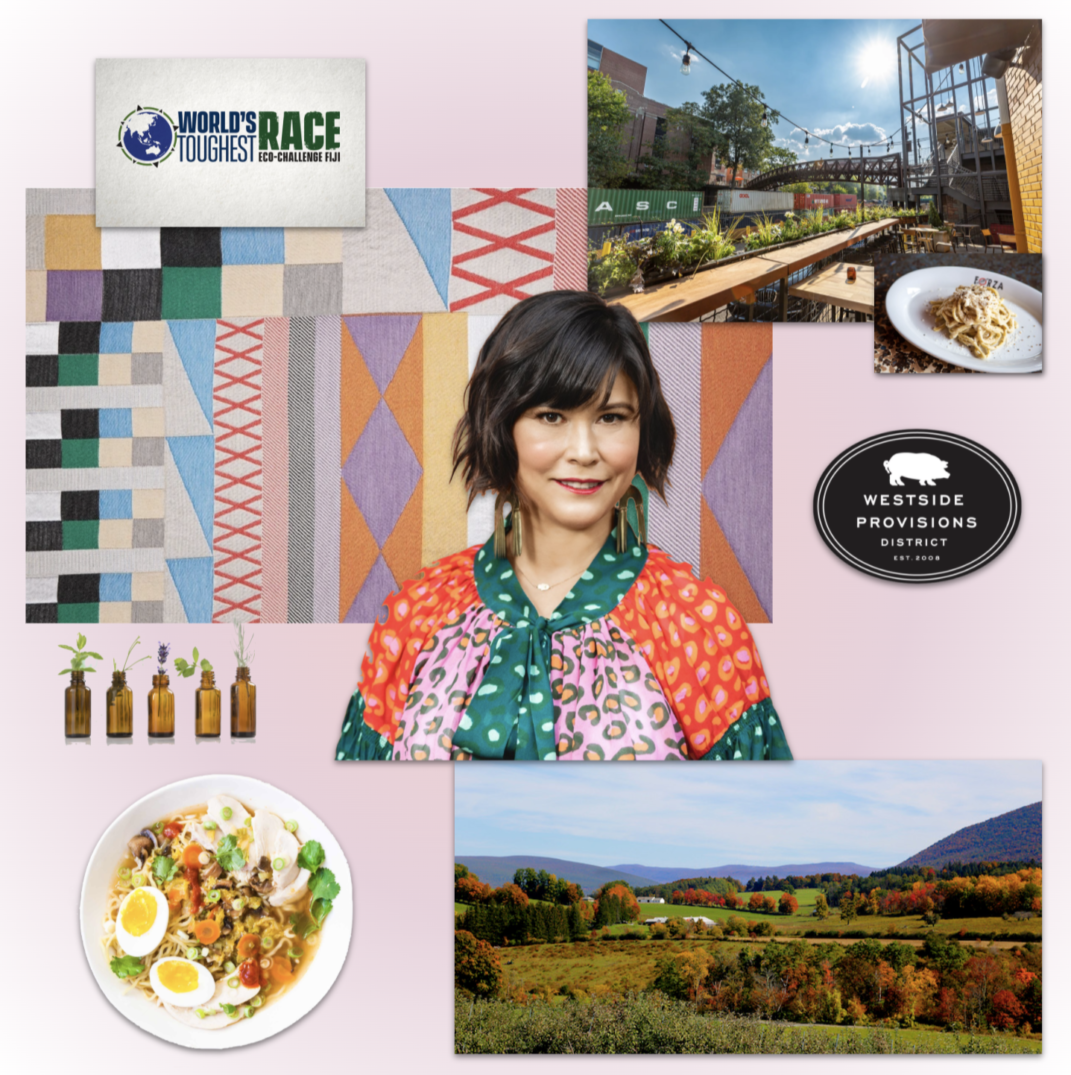 Travel Destination : The Berkshires. I'm having a bit of a pastoral / bucolic moment dreaming about a country house with views of rolling hills and pastures. I love the setting in the Berkshires as well as the art and music scene there and if we can't travel internationally, then this would be my choice!
Artistic Movement Design Inspo : Bauhaus for sure. I'm very much digging Bauhaus textiles right now as well as the clean lines of brick bauhaus architecture with its corner windows and functional spaces. Envisioning a Bauhaus-inspired country house on a hill in the Berkshires (do you sense a theme?).
TV Show : The Ecochallenge! I was obsessed with this show in the late 90's and early 2000's. It's the worlds toughest adventure race. And now it's back on after taking a 17 year hiatus. It's so fun to watch it with the kids and see what the human body and mind can endure over a grueling 11 days.
Self Care Item : Essential oils. I've been diffusing a lot of essential oils lately and trying to figure out my favorite combination. I'm always a fan of lavender but also loving sandalwood, thieves and palo santo.
Food : Ramen – this never changes. A bowl of Japanese ramen is always my go-to. So delicious and so umami. My favorite spot in Atlanta right now is Okiboru on Roswell Road in Sandy Springs.
ATL Destination : Gosh this is challenging. I feel like COVID really put a damper on my Atlanta explorations! That said, I love all the restaurants at Westside Provisions and seeing the new spots that are popping up around there. We recently went to Forza Storico for an alfresco birthday dinner and it was delicious and felt safe and fun.
*Image credits – Upper Right: Ryan Fleisher, Eater Atlanta ; Ramen Bowl: Sally Vargas, Simply Recipes ; Mountainscape: StoneHouseProperties.com ; Textile: Selvage.org ; Oil Bottles: DiscoverMagazine.com