MEET THE ATELIER DAVIS TEAM : KC Simonton
The Atelier Davis team keeps on growing! Meet KC, the newest to come aboard. She handles all things purchasing and admin-related which means she's extremely meticulous and organized. Not only that, but she is a self-starter and fits right in with our design-geeky crew. We are fortunate to have her on our team!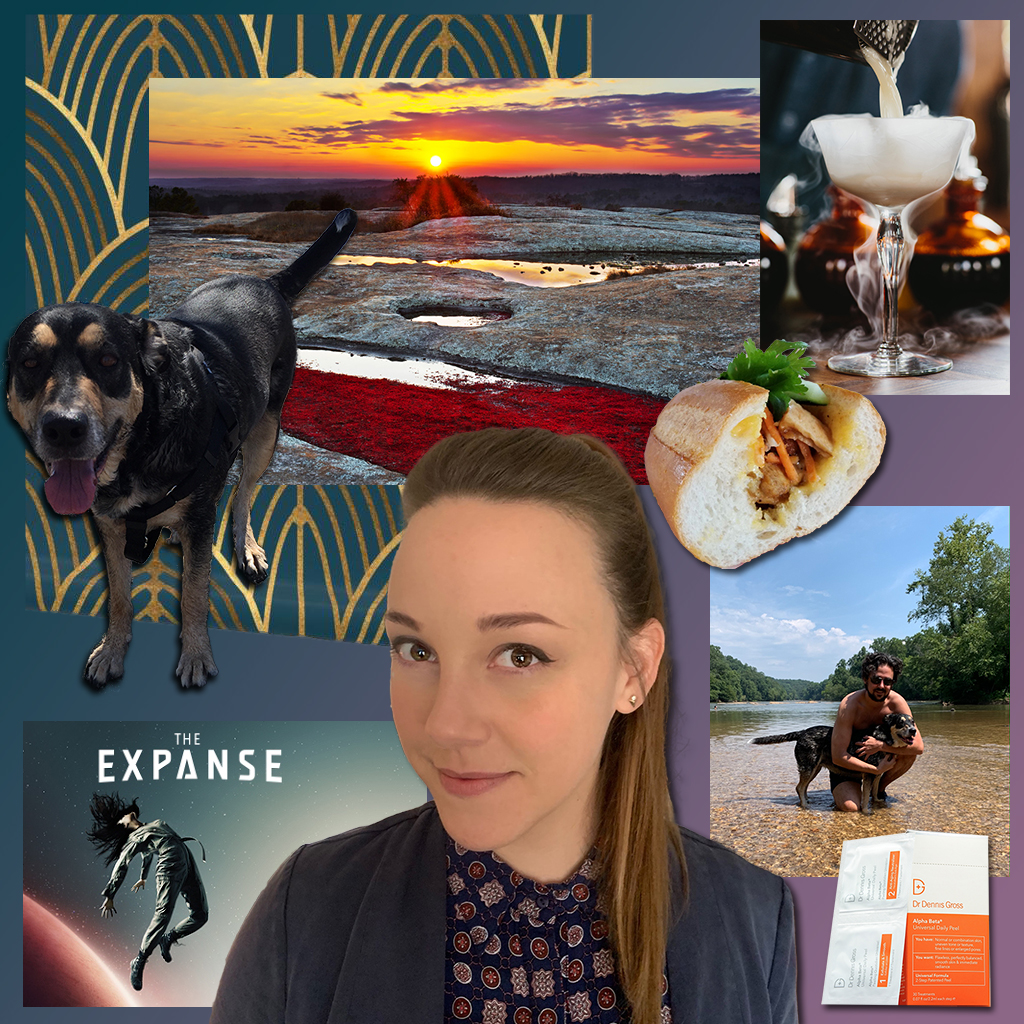 Travel Destination : I grew up traveling with my grandparents in the summer and every year we would take their RV up the winding roads of the ​North Georgia mountains​, and I still love visiting different mountain towns. I'd be willing to go just about anywhere right now, but ​Italy​ and Thailand​ are definitely on my future travel bucket list.
Design Movement Inspo : I love the glamor of ​Art Deco​, but my own design sense has always tended towards the timelessness of Mid-Century Modern style.
TV Show : Like a lot of people over the past year I've had plenty of time to catch up on TV, and Succession​ and ​The Expanse​ are two of my favorite discoveries. One is a family drama and the other is a space opera, but they're both incredibly well-written and darkly funny, with unforgettable characters to boot.
Self Care Item : As a thirty-something dealing with acne and aging all at the same time, skincare has become a super important part of my daily routine. If I could only use one product it would be ​the Daily Peel​ from Dr. Dennis Gross. This stuff has been a godsend!
Food : Buford Highway is home to all kinds of delicious food, and ​Lee's Bakery​ and ​La Mei Zi​ are always in our weekly dinner rotation. For a fancy meal, you can't beat ​Kimball House​. The ambience is top-notch, and their cocktails are out-of-this-world good.
Atlanta Destination : We love to take our dog to ​Arabia Mountain​, located about 20 minutes east of Atlanta (I know, I know but hear me out). It's almost never crowded, and it's an easy hike to the top of the rock outcrop for a spectacular view of the surrounding area. It's so peaceful even a community of Trappist monks established a ​monastery​ there!