MEET THE ATELIER DAVIS TEAM : Lizzy Hughes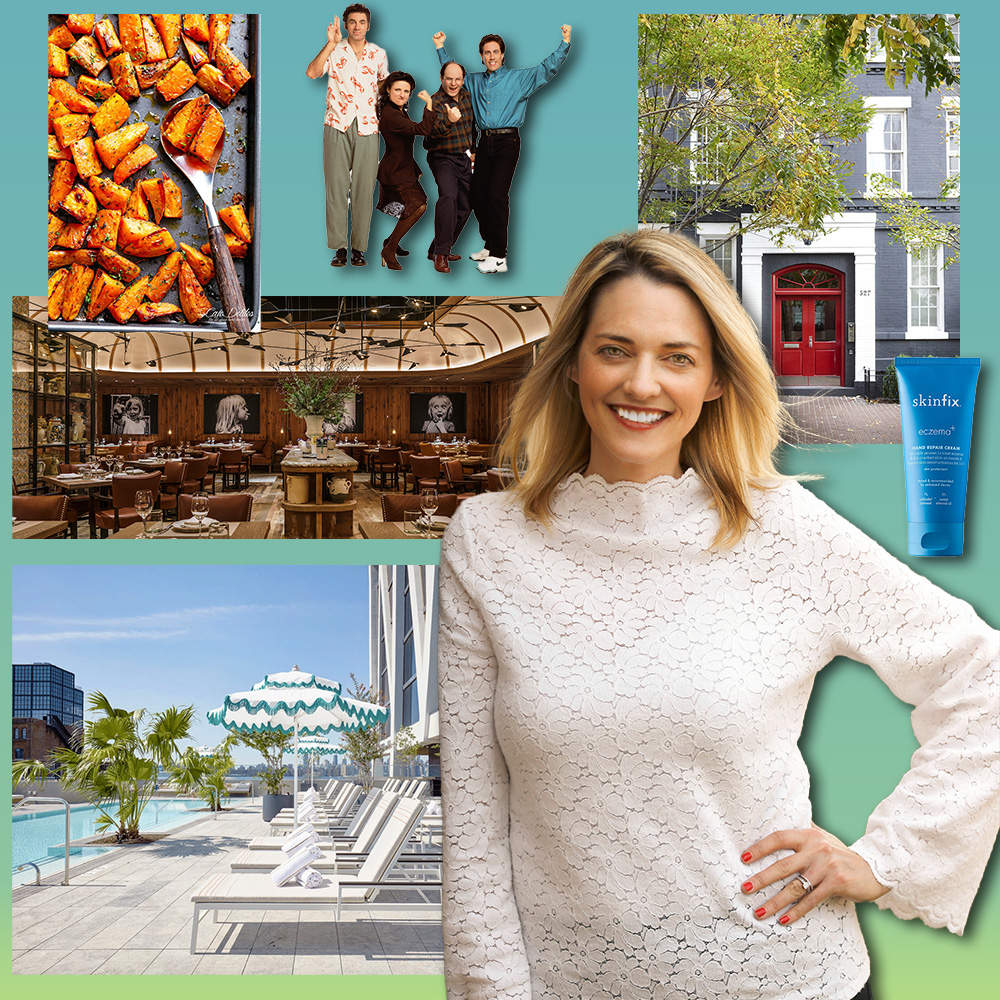 Lizzy Hughes is an old friend and colleague of Atelier Davis owner Jess Davis, and has been an invaluable collaborator to our team as our New York outpost! Check out her 6 Picks.
Travel Destination : I love traveling and at this point I'm not too concerned with the destination. I look forward to a time in the near future when I can safely move about without performing mental gymnastics. That being said, if I have to pick one type of destination it would be the beach. I'm all about an island. My ideal beach vacation would include family and friends, a string of beach days mixed in with local adventures, pool-time, dining al fresco (usually resulting in a tenacious bird eating your meal), bed by 8, and repeat.
Design Inspo : Dorothy Draper. Imagine a black and white photo of a beautifully finished space and then reading the caption describing what could potentially look like a circus tent however it didn't. Her work was bold, vibrant, and cheerful. Thankfully a large portion of her color portfolio is searchable online. She transformed an unbuyable Sutton Place simply by painting the facades black with white trim and adding a pop for the door. Draper shaped some of the world's most iconic hotels long before there was a niche for hospitality designers. Some of my favorites include:
Dorothy always said, "If I like it, it's right. If I don't, it isn't." If a client suggested a change, she'd say, "Perhaps you don't really want us to do this job?".
TV Show : Seinfeld, if you ask me in 10 years it will probably still be Seinfeld. This situational comedy illustrating how seemingly normal interactions can quickly go off the rails in everyday life are so fun to watch. If you've seen it I don't need to go on but if you have somehow avoided this treasure for the past thirty years, I suggest trying Hulu's beginner's guide.
Podcasts have been with me for years pre-2020 helping me endure my daily L-train commute. Currently I am listening to: Unlocking Us with Brene Brown, NPR's Life Kit: Parenting.
Self Care Item : Skinfix! After trying several hand creams to relieve my 2020 overly-washed and sanitized hands, I finally found relief. I love it, it doesn't sting (if you have experienced this you understand), it's not greasy, tacky or sticky, and leaves my hands feeling super hydrated.
Food : This is too hard, I have more than one. My cozy indulgences are what feels like home, so for me that's anything found in Texas: homemade biscuits and gravy, Tex-mex, chicken-fried steak with mashed potatoes and fried okra.
On the flip-side and it's probably best for my health, I LOVE a huge kale salad*, avocados all the time, any roasted vegetable and I'm totally having a sweet potato* moment – hot tip make sure you eat the peel, that's where they hide their nutrients!
*If you're having a hard time with kale, massage it with a tiny bit of olive oil for a minute or so. It's a wrist/forearm workout and makes it easier to eat/enjoy. You will notice the leaves brighten to a vibrant green.
*Out of time, over dishes? Poke a few holes in the sweet potato, microwave on high for 5 minutes, add your choice of topping (butter,yogurt, s&p) and enjoy- this has become a staple lunch in our household the last few months – so easy.
Local Destination : The William Vale! The William Vale is SO much more than a trendy Williamsburg hotel or rooftop bar. We have enjoyed staycation's, rooftop films, celebrated birthdays, anniversaries and cozy dinners at Andrew Carmellini's Leuca. The WV is a destination within the city offering breathtaking views and innovative activities (currently a skating rink on the 23rd floor!!). The hospitality team has done a fantastic job assimilating to the neighborhood ensuring locals feel as welcome as visitors. As a long time resident of North Brooklyn I was unsure of white tower going up however the WV now forever holds a special place in my heart as the backdrop for so many beautiful memories.