Yes, it's really a word…. At least here in Eagle Rock that is.  Cacao Deli Mexicatessen opened up about a year ago and was just featured on Tasting Table.  So Scott and I decided to take our newly revamped bikes and trek down Colorado this weekend to try it out.  Really great authentic and well-priced Mexican food in a casual quaint atmosphere.  We sat out on the patio overlooking Eagle Rock.  No liquor lisence so it's BYO and on the DL but aside from lacking margaritas and Dos Equis, this place leaves the likes of El Coyote, El Cholo, and Gardens of Taxco in the dust.
Check out the grilled cebollitas (green onions) with lime and cilantro sauce and super flavorful chile burrito.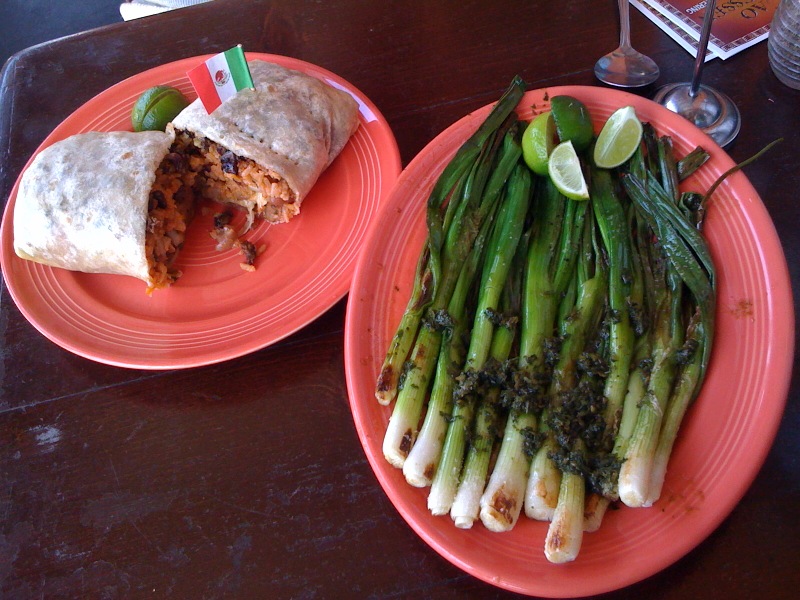 And if you're not too full afterwards, cross the street to Blue Dot and try their healthy frozen Acai treats!