I love this mirrored wall idea. Casey did a similar version in the new Design on a Dime.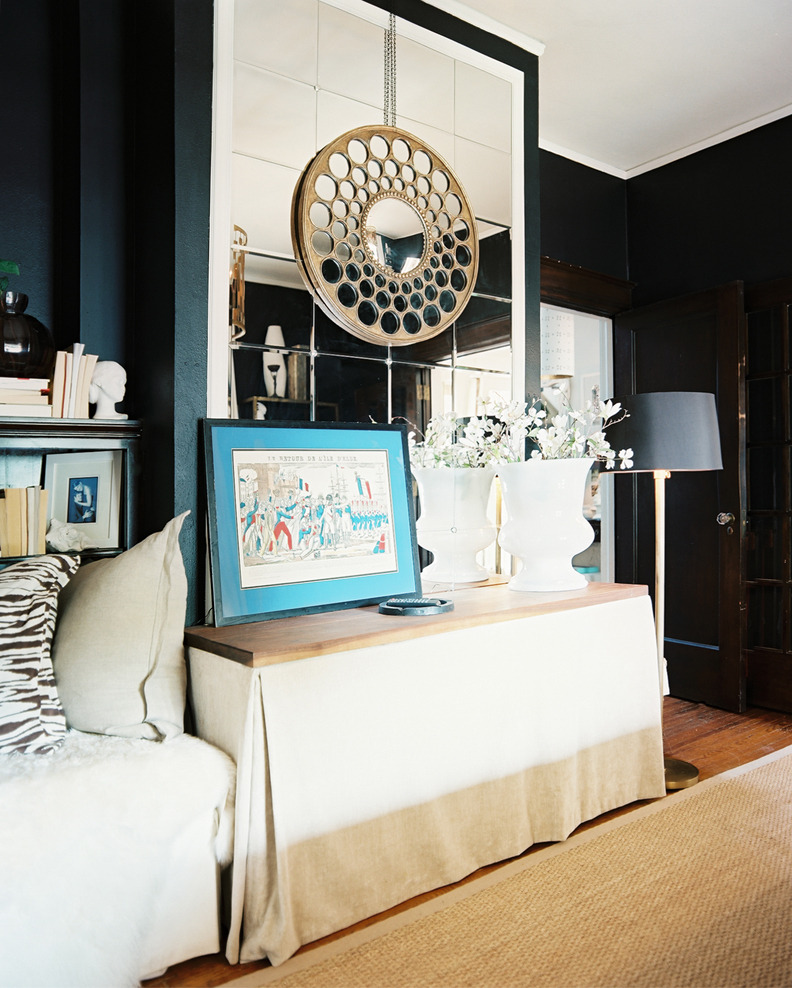 DIY courtesy of Lonny Blog
Trying to figure out where I could do this. Any suggestions? I suppose putting it onto a big piece of plywood wouldn't be a bad idea. Liquid nails on a wall seems like a big commitment.