Moodboard Monday : Breezy Island Vibes for a Large Living Room
Atelier Davis is working on a project in Hawaii where the vibe is breezy, open, fresh, and sprinkled with some mid-century elements. Dividing this large living area into smaller seating areas was key to making this space feel intentional and fresh, while at the same time maintaining its openness.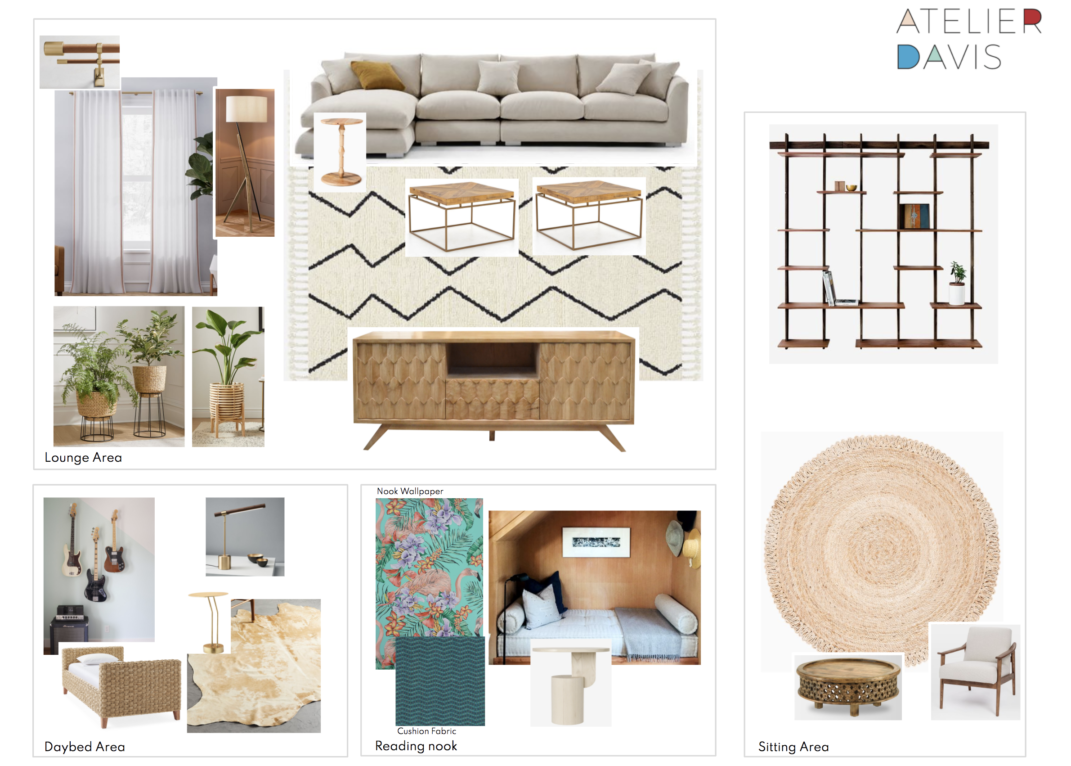 Working remotely on a project that is located on an island comes with logistical challenges, but we're good at getting creative. Sourcing products from companies that are local or offer overseas shipping was essential.
Another challenge was the long shape of the living room, but this open space was a perfect blank canvas. We divided this area into sections so that each space feels both thoughtful and functional, but also maintains great sightlines and openness.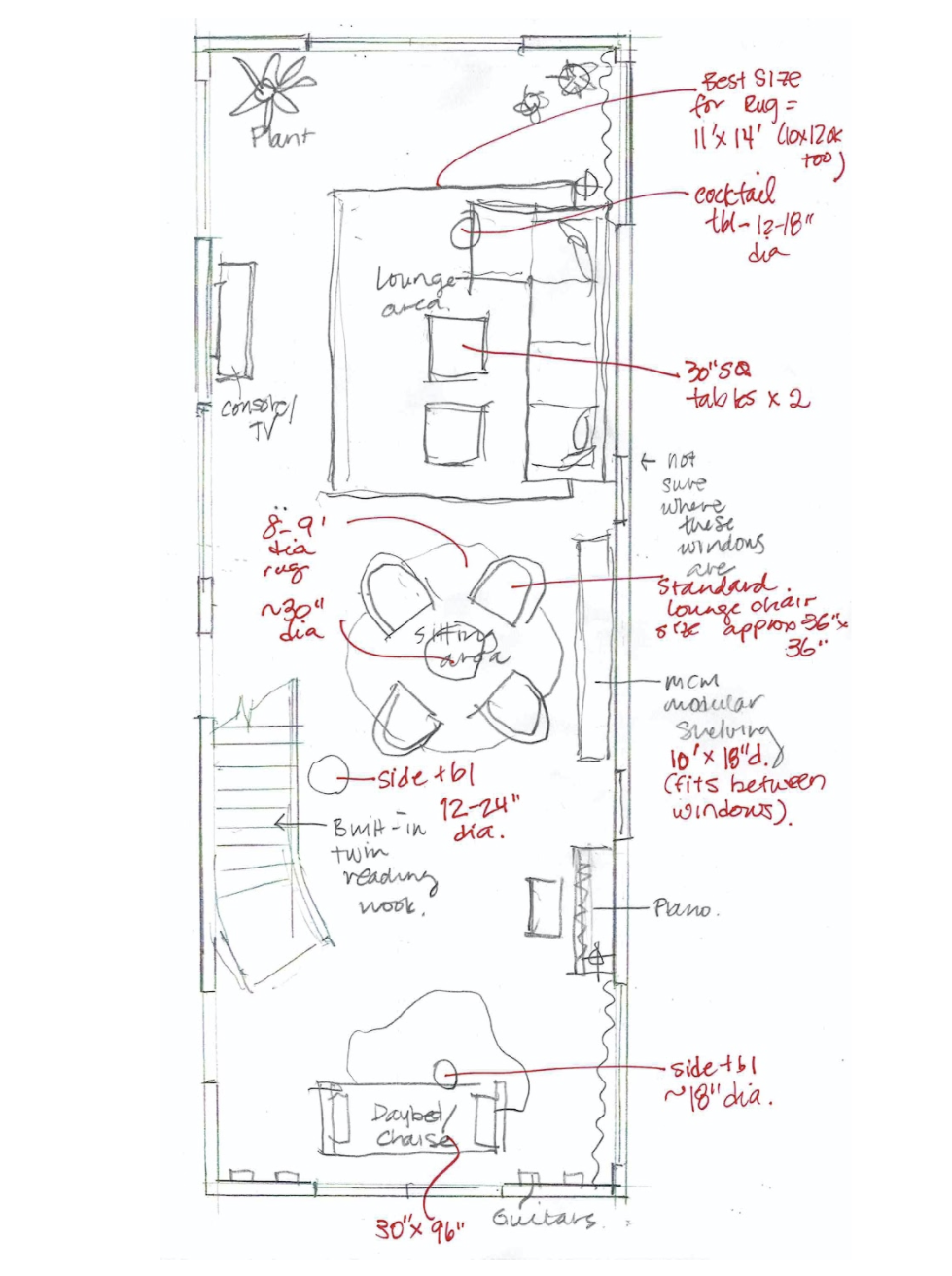 The team also created two alternate boards for this living room. Which do you prefer?