Moodboard Monday : Jewel-Box Dining Room
Atelier Davis is working on a current project where the creative direction is "jewel-box", which is a particularly fun design inspo for living and dining rooms. With a few existing family pieces like the dining table and credenza, and the Cole & Sons Nuvolette Soot/Snow wallpaper preselected, our job is to fill in the blanks to create a layered, thoughtful space with a touch of sparkle. Saturated jewel tones, mixed textures and materials, shiny metallics, and funky art together become a feast for the eyes. This dining room started with well-dressed basics, but we're bringing the look together and adding interest by bejeweling the room with the following suggested furnishings.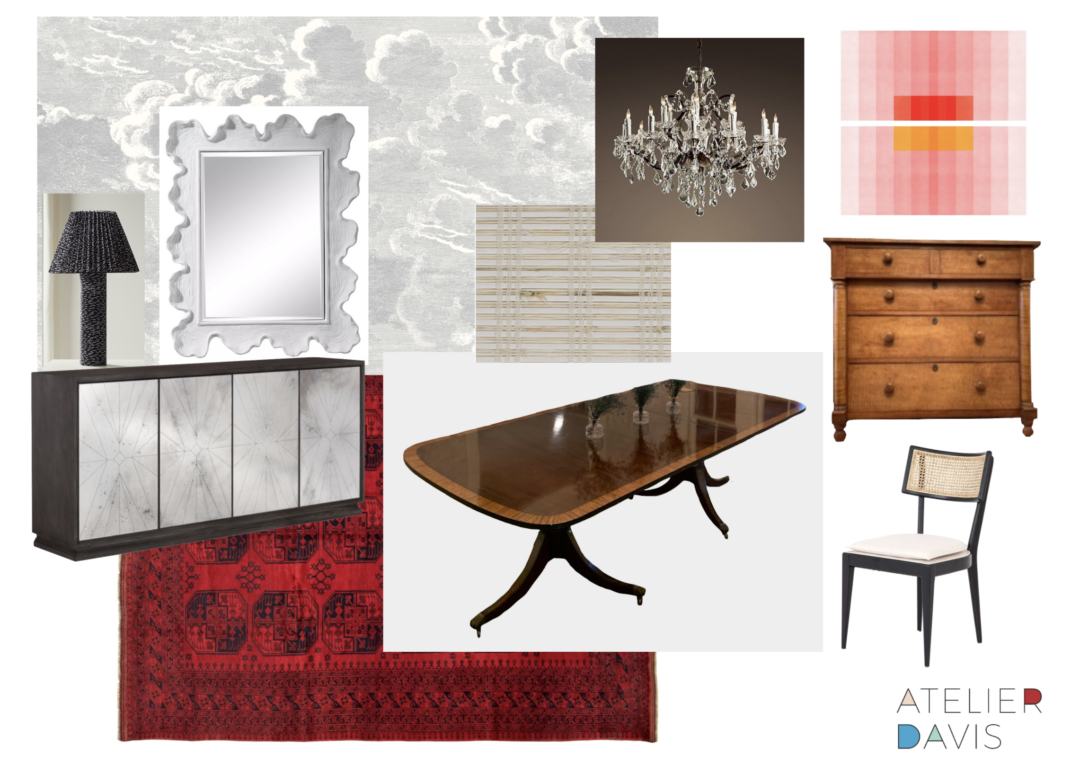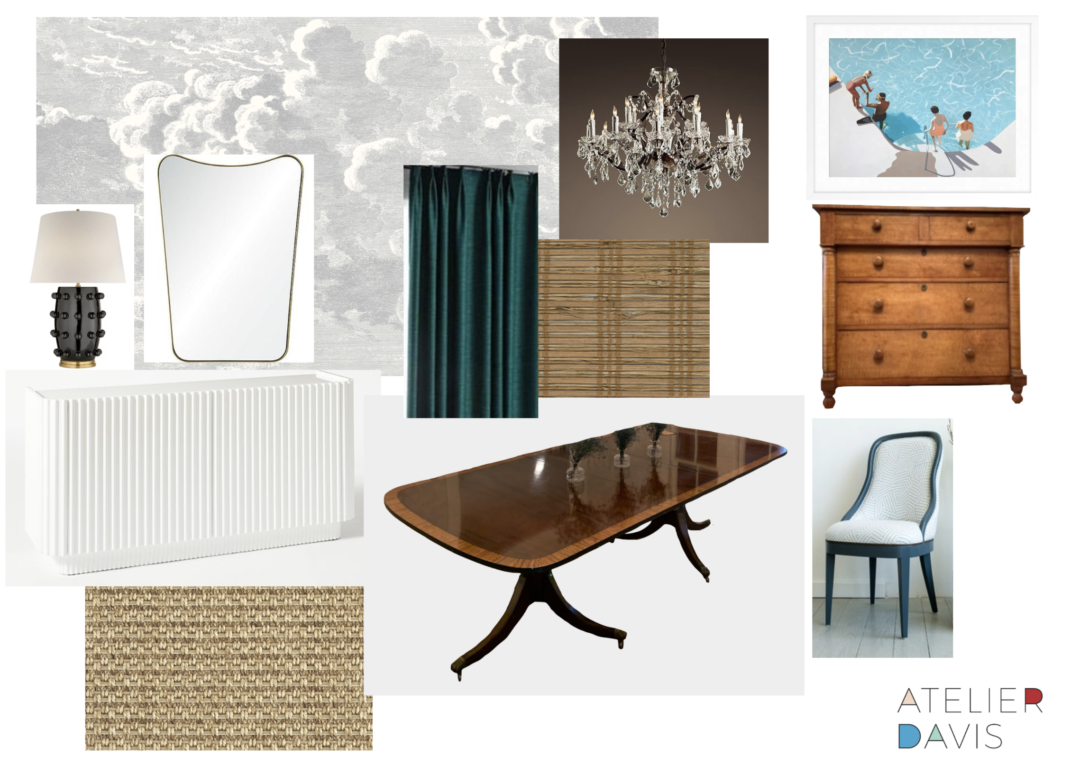 We can't wait to show you this dining room's counterpart mood board, the jewel-box living room, coming soon!