Moodboard Monday: Phase II Snug Scheme
You may have heard that the #hotlantamidmod, also known as Jess Davis' Atlanta home, is undergoing a phase II renovation–which includes an expansion–complete with a living room, playroom, utility core, and work studio! You've seen the first draft concept of the living room. Now we're calling it the "snug" and Jess is making it warmer, cozier, and fun, adding in a custom rust-colored sofa, swapping marmoleum floors to cork, and adding a whimsical rug. Check out the latest scheme below: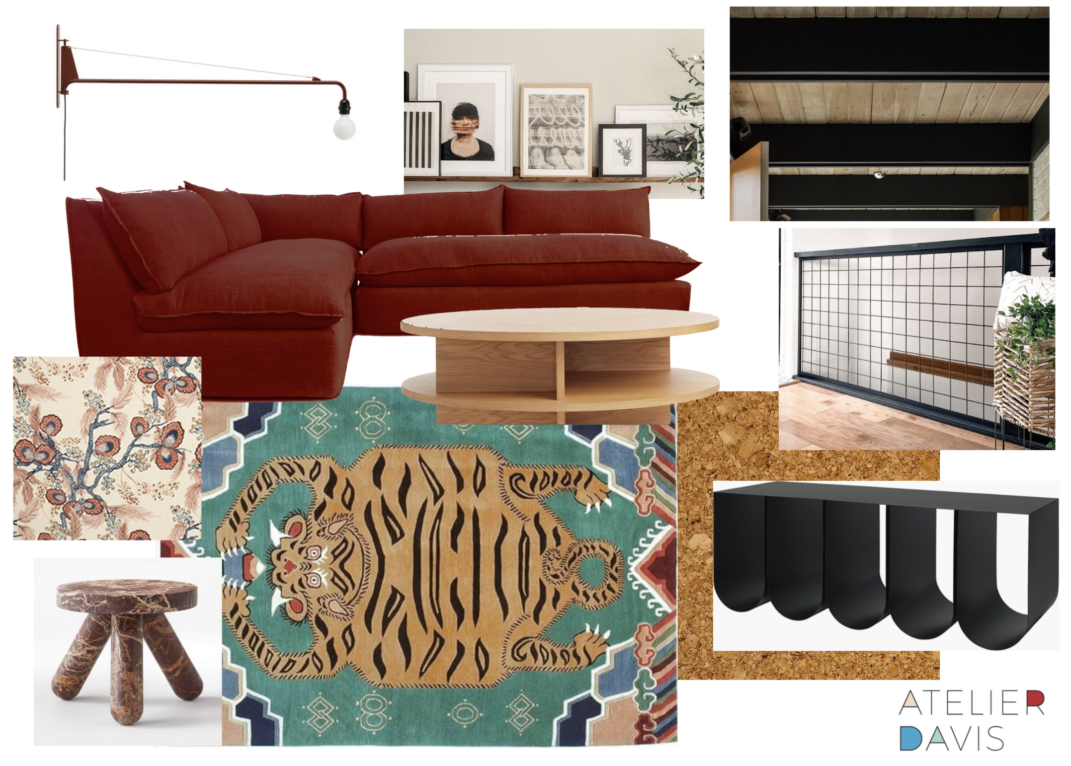 In case you missed it, here is the original scheme (which we still love!):
You can also see plans for the Kids' Bath, Powder Room, and Master Bath–and stay tuned for more!