Moodboard Monday: Restroom Schemes
Last week we shared schemes from one of our latest projects, Studio Pilates, and we're back with another glimpse at this amazing space! Check out the schemes below for the restroom, where we've continued the updated retro vibe present throughout the entire studio. We can't wait to see this project come to fruition when Studio Pilates opens later this month!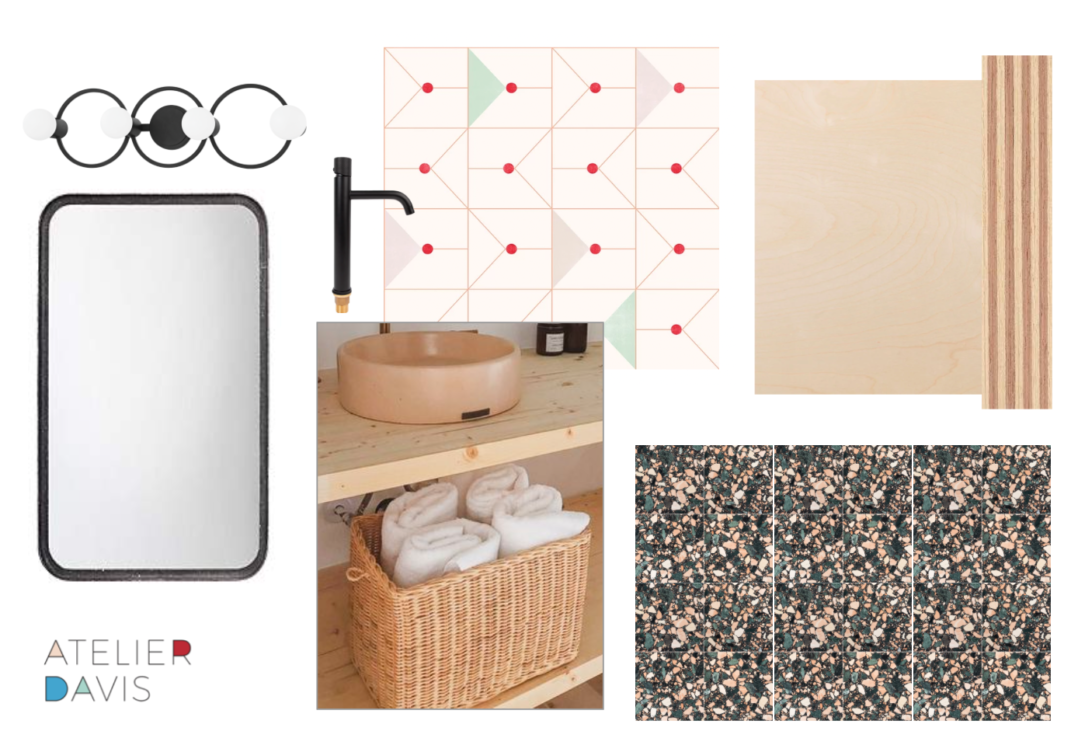 And while you're here, check out our post featuring the reception area!