Moodboard Monday: Scheming for our Second Restaurant Project
This year we worked on our first restaurant project, Muchacho, which officially opened in September. It was an amazing learning experience working on this fast-paced commercial project, and now we're embarking on our second restaurant project! We can't spill the details just yet (stay tuned!), but the sneak peek sketches and moodboards for this project are too good not to share!
The below rendering and moodboard feature the bar area of the main dining room. A terrazzo bartop, retro ceiling paper, channeled banquette, lots (and lots!) of wood tones, and fringey pendants evoke a 60's/70's maximalism that will set the mood for a groovy dining experience. We can't wait to show you the rest!
Here's the rendering and concept behind the "rumpus room". We're having a pattern party with the wallpaper and including plenty of loungey seating.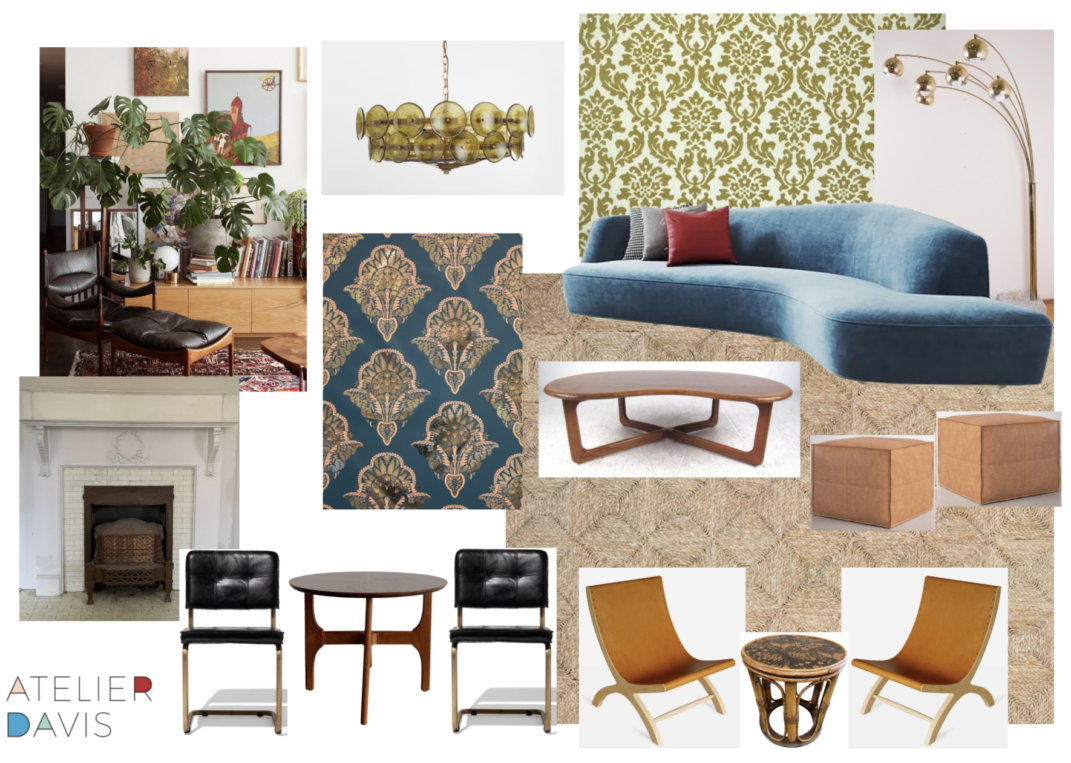 And now we're revealing concepts behind the "lounge". We have a sketch, a concept board, and rendering to share: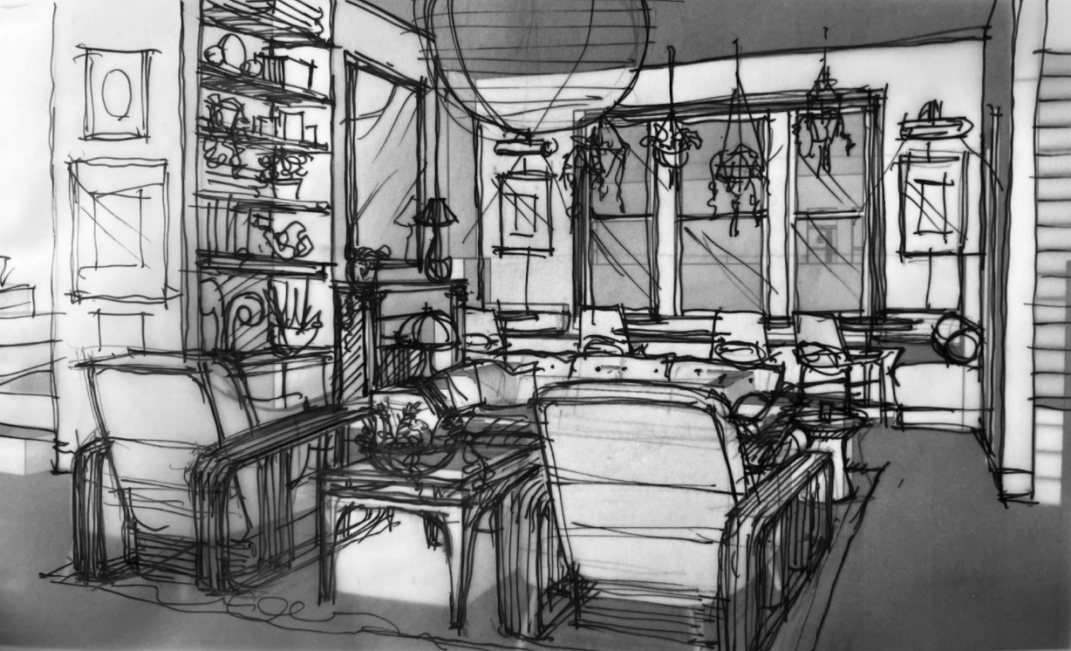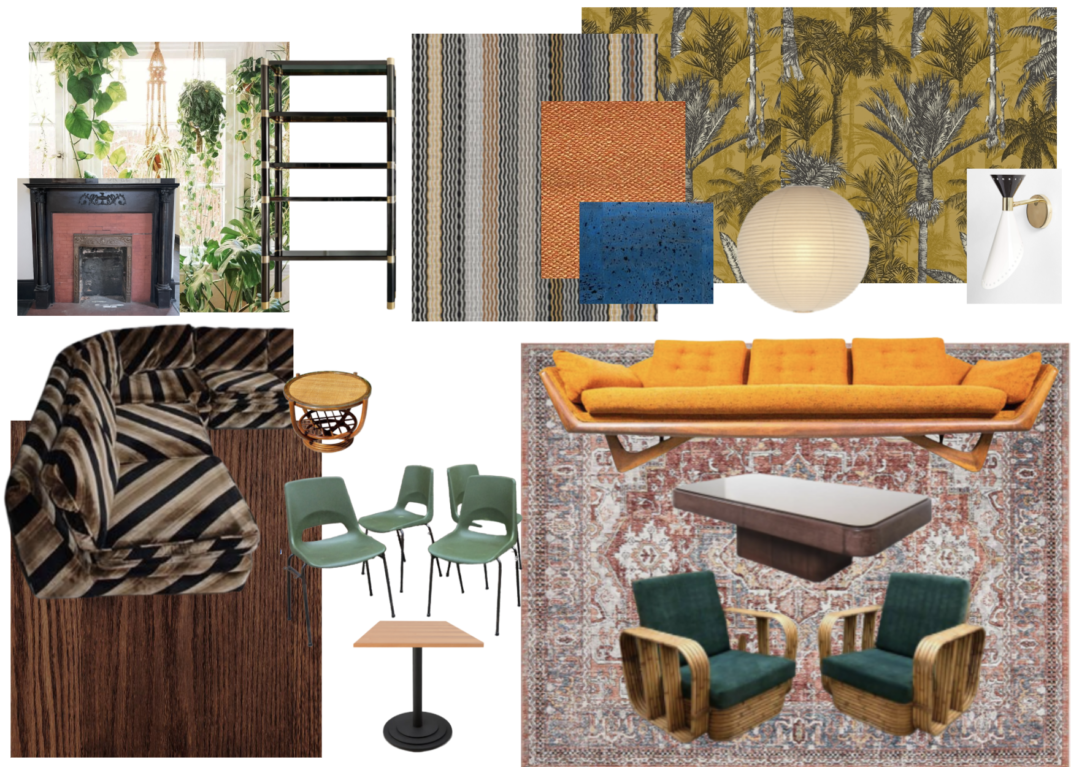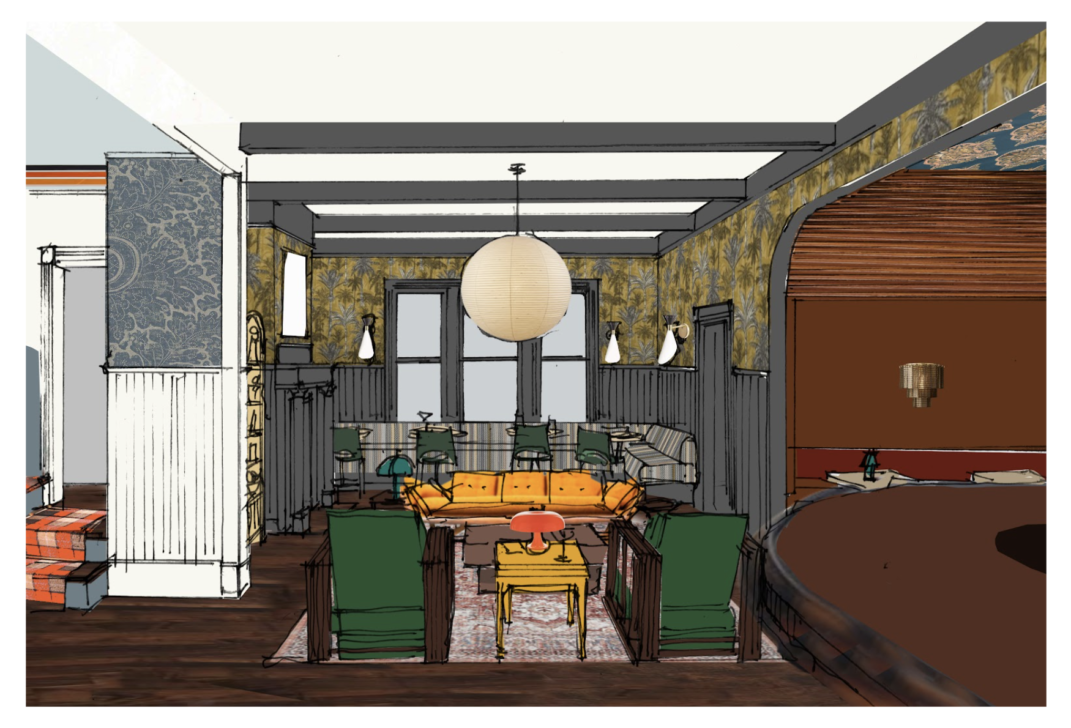 Here we have the moodboard and rendering for the order counter, the first space you'll see as you walk into the restaurant. We're keeping the existing fireplace and adding a fun damask wallpaper, translucent pendant lights, and lots of plants to bridge the indoor and outdoor spaces.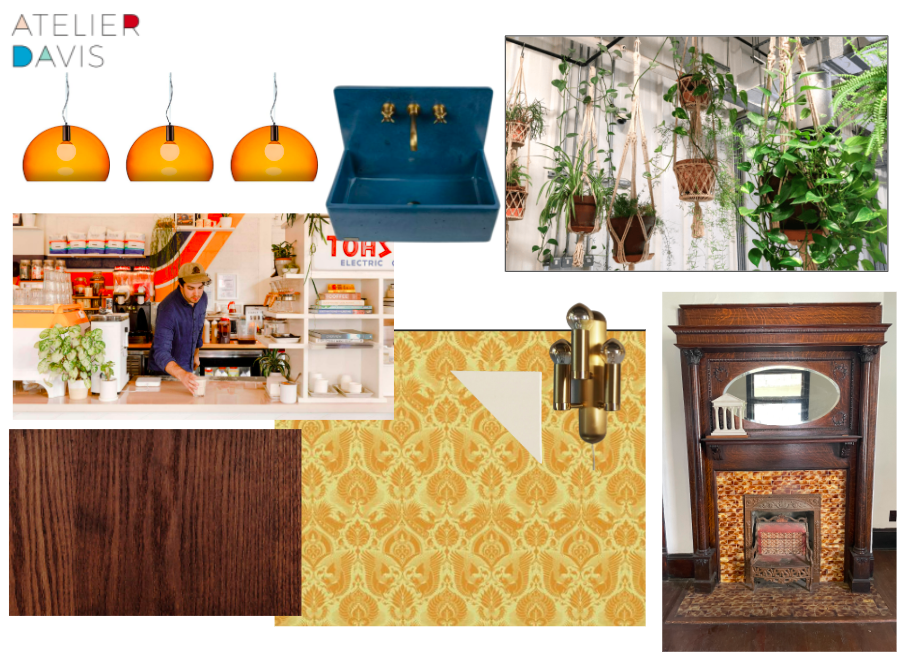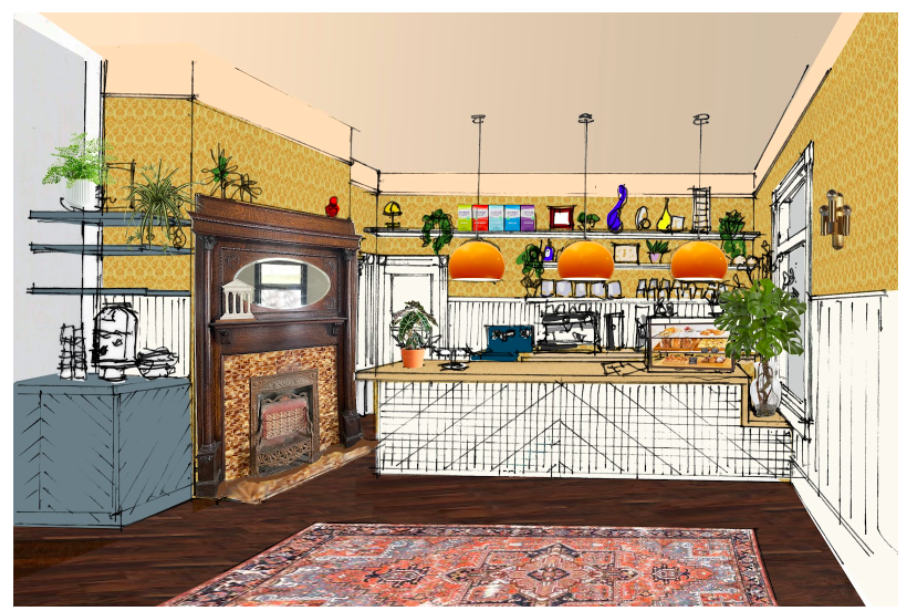 The moodboard and rendering below are for what we're calling the "Florida Room." And just like its namesake this room is bright, sunny, and a little bit retro.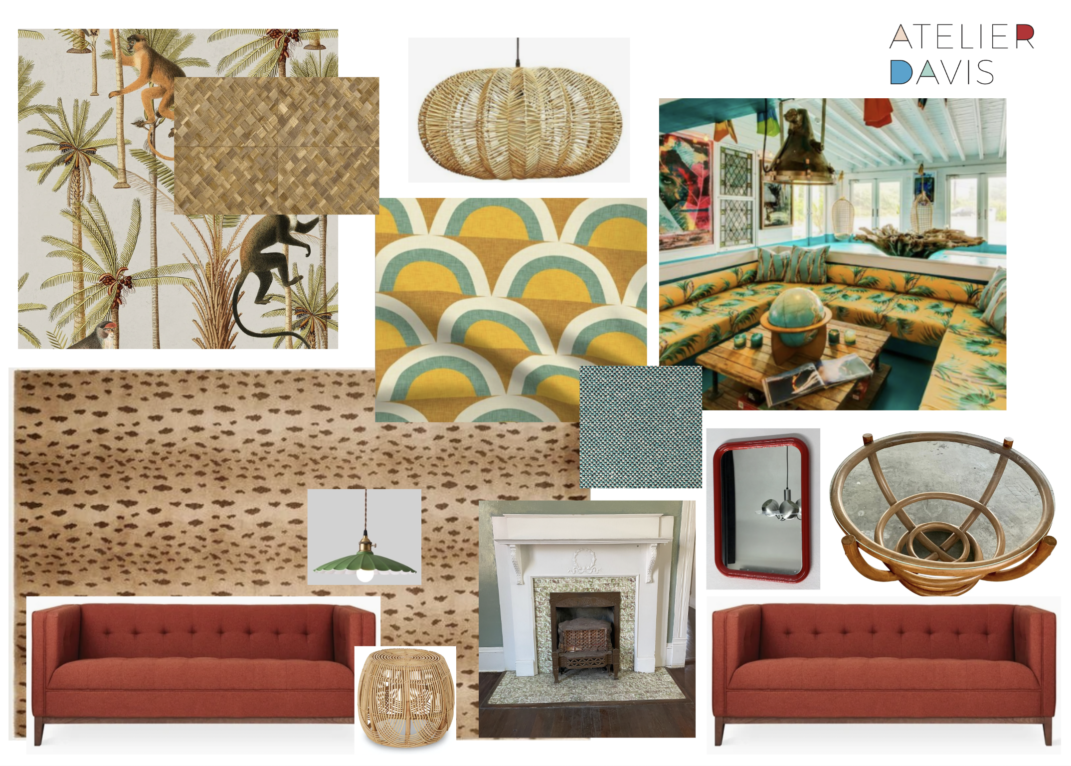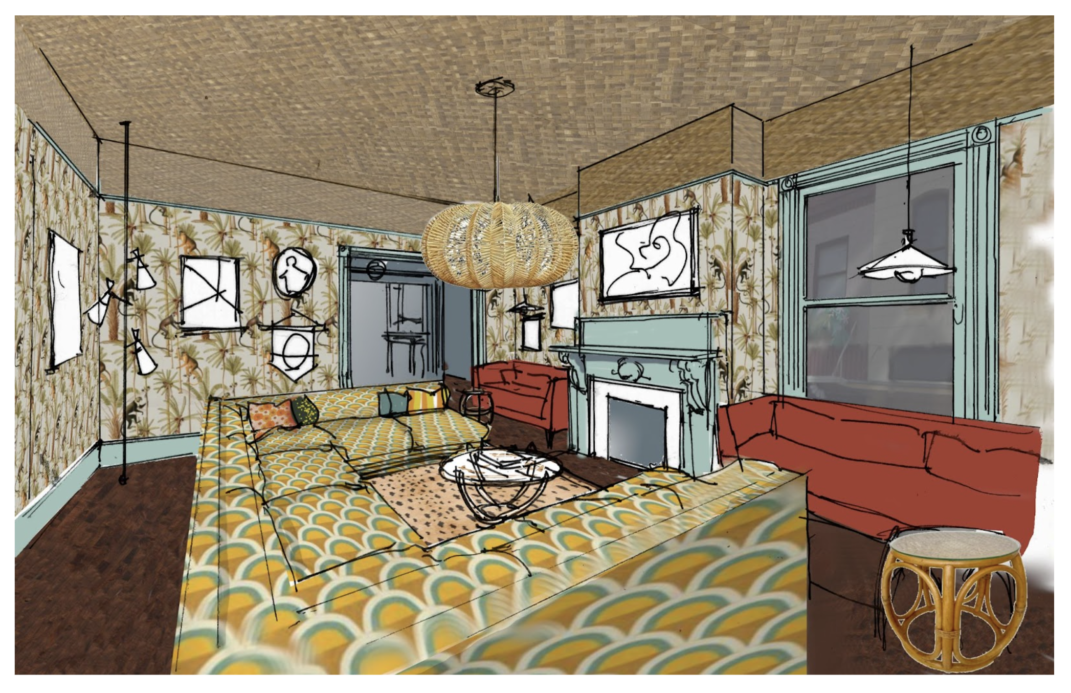 We want to hear from you! Which space is your favorite so far?